Ideas on How to Make Homemade Golf Gifts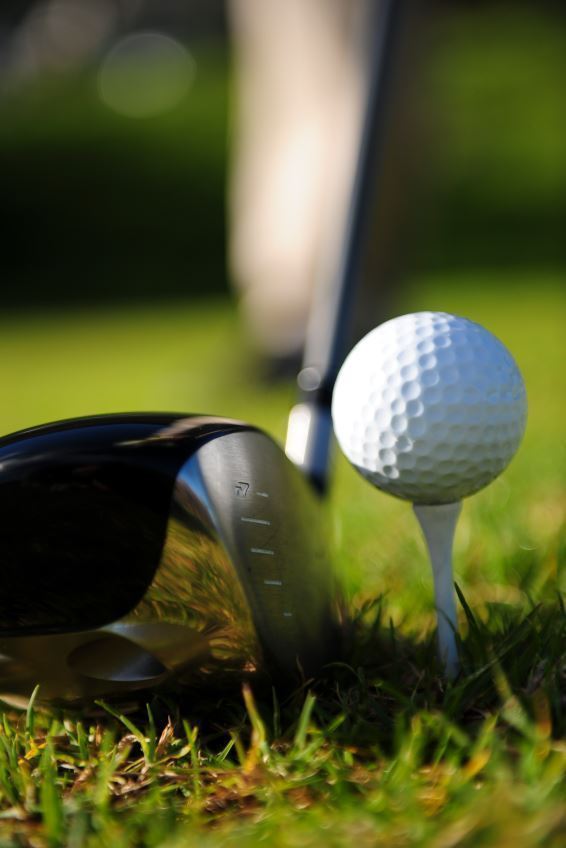 There are many types of gifts that you can make for a golfer that can be both useful and personal. Golf club head covers, golf towels and bag tags are useful, but also made personal with embellished details. For a small investment, you can quickly and easily make a homemade gift for your favorite golfer that no one else will have.
Head Covers
Golf club head covers can be knitted or sewn in different sizes for different golf clubs. They are decorative but also protective. They can be personalized by using the recipient's favorite colors or patterns or choosing colors to match his golf bag. You can find free, downloadable patterns and instructions online, or just make a simple, straight sock shape. One option is to applique or knit the numbers of the different woods in a contrasting color on the head cover so the golfer can easily identify her clubs. Traditional golf-themed patterns include argyle knits or tartan plaids. Other options for decoration are pom-poms, tassels or the golfer's initials.
Bag Tags
Bag tags are golf bag accessories usually identifying the golfer's home course or a favorite golf course. They can be homemade and decorated with golf-themed motifs like pin flags, a green with a hole and small white ball close to it, or a tee with a ball set on it. If the golfer has a personal-best score that she is proud of, or has shot a hole-in-one, you could commemorate this with the score, location and date of the perfect shot. You could use the golfer's initials or even motifs that have nothing to do with golf but are meaningful to the individual such as a sports team logo. Bag tags can be made from small circles or squares of fabric lined with thick interfacing and appliqued on one or both sides. You also can needlepoint or cross-stitch over thick plastic mesh, then attach a tag at the top. Or, you can use a luggage tag kit available at craft stores.
Golf Storage
Golfers tend to accumulate lots of golf trinkets and paraphernalia such as tees, ball markers, divot-repair tools and innumerable golf balls. An easy homemade gift is to sew some drawstring bags in various sizes to store and organize these items. Use different colored tartan fabrics to sew a larger bag for golf balls, a medium one for tees, and a small one for other trinkets. Embellishments such as the golfer's initials will make the bags more interesting.
Golf Towel
A simple and useful homemade gift for a golfer that can be made quickly and easily is a golf towel. Take a small hand towel in the golfer's favorite color and embellish it any way you wish. Sew a buttonhole in one corner and attach a tag or loop so the towel can be attached to a golf bag. Some ideas for personalization are to embroider or applique initials or golf motifs, fray the towel's edges or bind the edges with contrasting colored bias strips.