Putting Length Drills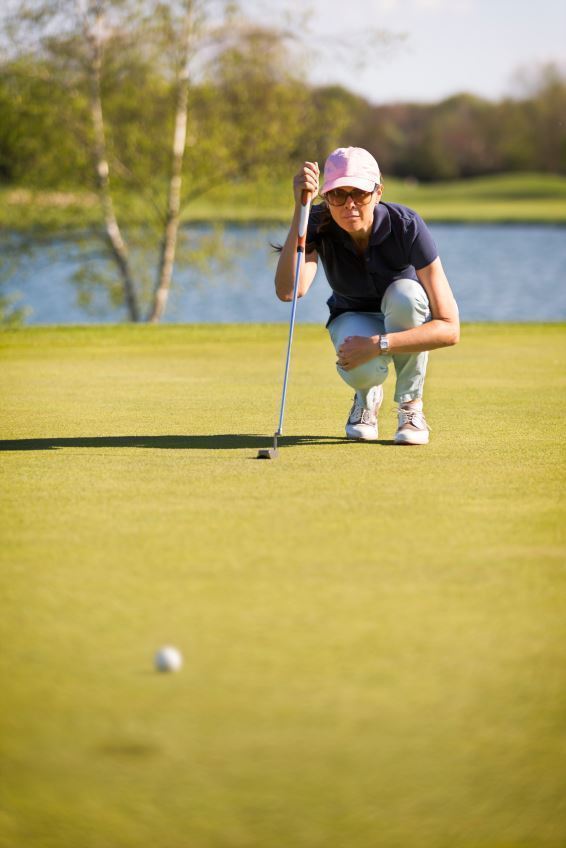 Learning how to putt from a distance is one of the most difficult things to learn in golf. Trying to get a putt to drop at any distance past 6 feet is a major challenge and, in order to be able to do it consistently, golfers need to work on their touch and their stroke.
Shorter to Longer Drill
Take six golf balls and put the first one down on the practice green from 3 feet away. You should be able to make this putt rather easily. After you sink that one, put the second ball down 4 feet from the hole. Now drain that putt. If you miss it, put it down again at the 4-foot mark and putt it until you make it. Now go back 2 feet and sink that 6-footer. Keep going back 2 feet until you can sink a putt from 12 feet.
Circle Drill
You can do this in your own living room. Take eight golf balls and put them down on your carpet. Place a red felt 8-inch circle in the middle of the carpet. See how many of the eight balls you can get to land in the circle. Keep going until you can put five balls in the circle.
One-Handed Drills
Go to the practice green and take the putter with your right hand only. Hit a putt with your right hand, trying to emulate a metronome. You want to take the club back as far as you bring it forward. This one-handed putting drill will help you develop a smooth and even stroke. Hit at least 10 balls this way every time you practice.