Bladed Wedge vs. Putter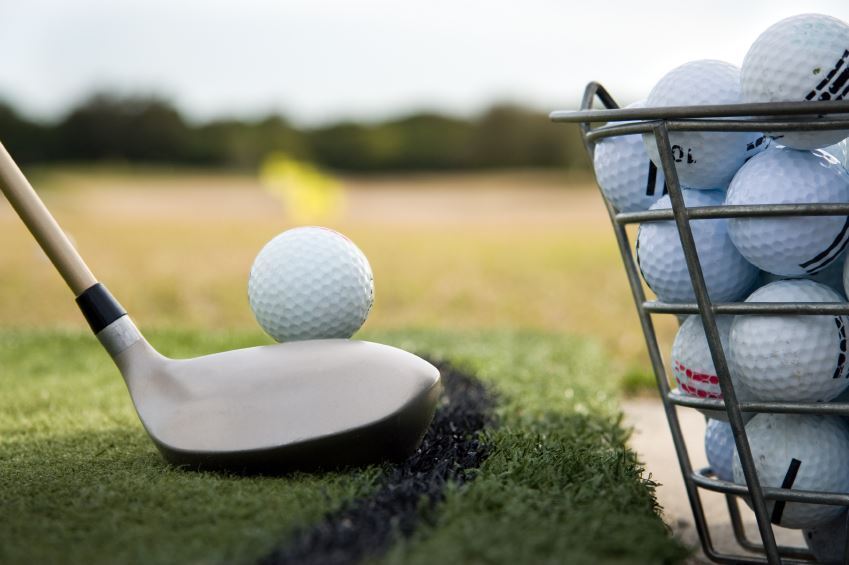 Golf is simply a game of decisions--decisions on what course to play, which clubs to purchase and which club should be used on certain shots in certain situations. The decisions that are made easily determine exactly how well a golfer does on each hole and at the completion of the round. One of the toughest decisions that a golfer must make is when it is better to use a bladed wedge instead of a putter and vice versa.
Putter
The putter is probably the most-used club in a typical golf bag and can represent anywhere between 35 to 40 percent of the final score. The putter is used in situations where a golfer is on the green and needs to sink in a putt to score. Many golfers feel that this is the proper tool for sinking shots no matter if they are close to or a great distance from the cup. Some golfers even choose to use their putter for chip shots out of the rough or sand instead of a wedge, which many golfers tend to use.
Bladed Wedge
The bladed wedge is a wedged golf club that can be used in an array of shots and situations such as getting out of the rough or sand; it is also referred to as a forged wedge. It is also ideal when the ball is on the fringe of the green next to the slightly raised cut of grass that separates the green from the fairway or any other part of the course. However, some golfers have also begun to use a bladed wedge in certain putting situations, using the back end of the club to gently stroke the ball near or in the cup.
Choosing One Over the Other
Since different golfers use both the bladed wedge and putter in similar situations, it is probably tough for many players who don't know about both to decipher when is the right time for which one. The answer to that is simply a matter of personal preference; there is no right or wrong situation to use either one or the other. Golf is a game of comfort--if a golfer gains that feeling from one club over the other, then that is the club she should use in the circumstance.