Things to Pack for a Golf Vacation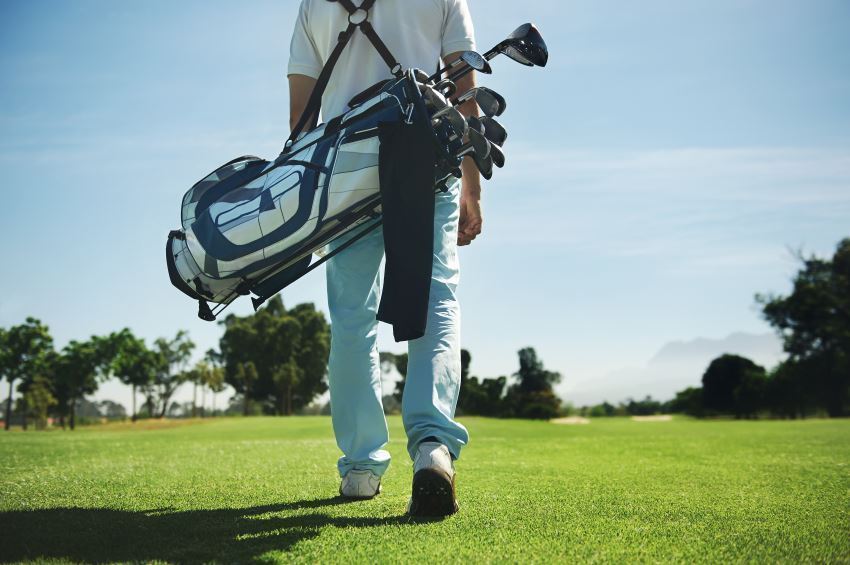 You've chosen the golf courses you're going to play, made tee times and booked a room at a nice resort. Now it's time to think about what you'll need to have with you when your golf vacation begins. If you think through your days, plan for unforeseen circumstances, such as drizzle and golf ball-eating lakes, and understand the changing airline regulations regarding flying with golf clubs (call your airline for details), you should be setting yourself up for a fun and memorable golf vacation.
Golf Clubs or Not?
Given the cost of checking extra bags when you fly, you may want to think twice about bringing your own clubs and remember that most nice resorts have decent rental clubs. If you're taking your car and you really want to give your own sticks a test drive on a new course, then go ahead.
The Right Clothes
Figure on golf clothes for each round (double-check ahead of time to see about dress codes beyond a collared shirt), something to change into after, and clothes for other activities that may be included, like swimming or dinner at a nice restaurant. While guys might tend to want to pack light for any vacation, a trip where you're going to be changing clothes perhaps multiple times per day will undoubtedly use up more than you plan for, so err on the side of too many clothes rather than not enough.
Cash
You'll want to have tip money for valets, clubhouse guys, bartenders and others. And if you do a little wagering on the course, you've got to be ready to pay up afterward.
Sun Protection
Sunblock, sunglasses and a visor are keys to staying safe on the golf course, especially in summer--and buying it from the discount store in your area will be cheaper than buying anything at the pro shop. Spray-on sunscreen is especially helpful for your arms, legs and the back of your neck, and it fits easily in your bag or in the cart.
An Umbrella and More
Consider these extras to be ready for all situations: an umbrella and windbreaker for a change in the weather, extra balls and tees (you know you're bound to need them), and confirmation numbers for your resort stay and tee time if arranged long in advance.