TecTecTec! Team8 S Review: The Compact Bluetooth Speaker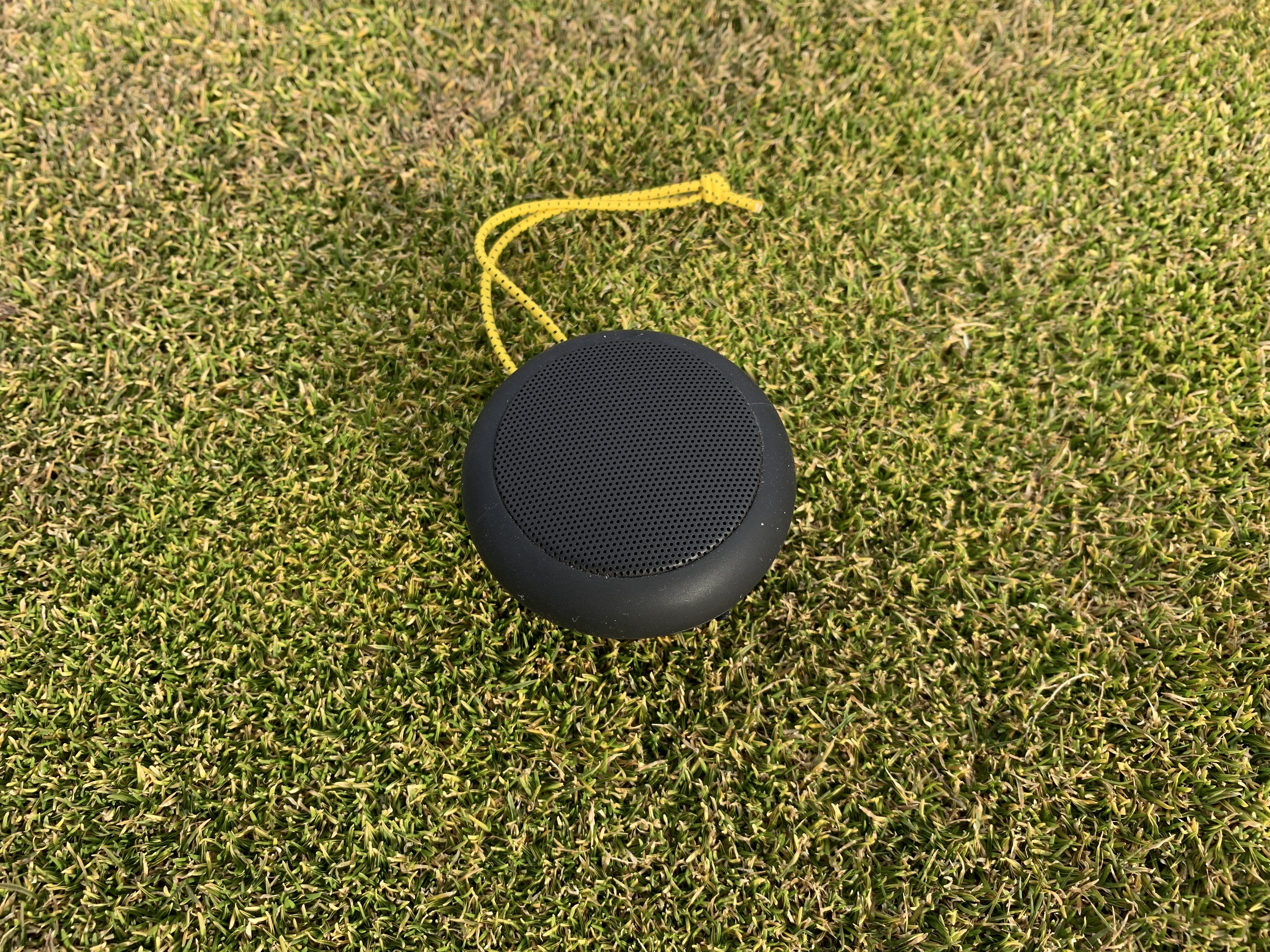 Golf-specific Bluetooth speakers have blown up over the last 18 months. Taking your basic Bluetooth speaker to the course was nice, but it presented too many inconveniences, which golf-specific Bluetooth speakers address. TecTecTec! has entered the golf Bluetooth speaker game with its Team8 S speaker, after testing out the Team8 on and off the golf course, here's my complete review.
Spoiler Alert: TecTecTec! Team8 S Final Verdict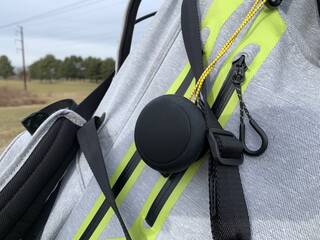 MSRP: $99 | SHOP AMAZON
The TecTecTec! Team8 S is a great golf Bluetooth speaker for a bunch of reasons, and golfers who prefer to walk benefit the most from the Team8.
Let's start with those walker-specific features. The compact size – it's not much bigger than a golf ball – makes it ideal for walkers. It comes with a loop to easily attach it to your bag, and a magnetic clip that allows you to secure it to your bag, push cart, belt loop, or cart bar. It's actually small and lightweight enough to keep it in your pocket in place of a couple spare golf balls, and you wouldn't really notice the difference.
Despite its small size, the sound is nice, more than loud enough for the golf course.
GPS Distances
Of course, as a golf-specific speaker, it needs more than a magnet and a clip. When you use the TecTecTec! app, the Team8 gives you GPS yardages with the push of a button, which is nice. I also liked how easy it is to toggle between middle-only distances, front-middle-back, yardages, or a combination of the two, depending on how far from the green you are. 
You can also record your shot distance by holding the Distance button, or get the distance to the nearest hazard with a double-click.
GPS distances are given from the location of the phone, not the speaker. This is important when the speaker and the phone it's paired with aren't in the same spot. Say the speaker is attached to my golf bag, and I'm 15 yards away with my phone in my pocket. If you push the Distance button on the speaker, you're going to get the distance from me to the green, not from the speaker.
On and Off the Course
One of my favorite elements of the Team8 is its versatility. Sure, it's great on the golf course, but it's also great on neighborhood strolls. Since it's magnetic, it sticks securely to my kids' stroller, and makes walks much more enjoyable. It also gets plenty of use around the house, and during those evening outdoor happy hours.
Set Up
My one complaint with the app was that before using it, you need to sign in, and that step required the device's serial number. So don't wait until you get to the course to fire up the app. I recommend getting all that set up when you unbox the speaker so you're not scrambling to find the serial number days or weeks later.
Other than that, setup was instantaneous. I pulled it out of the box, turned it on, and it immediately showed up on my list of Bluetooth devices. One tap from there, and I was connected.
Battery Life
TecTecTec! claims the rechargeable battery lasts up to eight hours, which is about right from my experience. It charges via USB-C.
Cost and Value
While I really enjoy the speaker itself, my one concern about the product is the price. Yes, it's definitely worth the $99 sticker price, but I'm concerned it won't stand out against its competition at that price point. 
RELATED: The 8 Best Golf Bluetooth Speakers of 2023
While it's a great speaker for walkers, my guess is that most golfers shopping for a Bluetooth speaker prefer to use a cart. For around the same price, you can find golf-specific Bluetooth speakers with LCD screens or more sound, so unless you're specifically looking for portability, the Team8 S doesn't exactly stand out against its competition.
TecTecTec! Team8 S Specs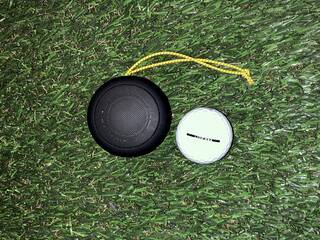 | | |
| --- | --- |
| Price | $99 | SHOP AMAZON |
| Battery Life | Up to 8 Hours |
| Rechargeable Battery | Yes (USB-C) |
| GPS Yardages | Yes (Front, middle, back, hazards) |
| Magnetic | Yes |
| Display | No |
TecTecTec! Team8 S Pros & Cons
There is a lot to love about the Team8 S, and a few things to be aware of before you decide if it's the best golf Bluetooth speaker for you.
Pros:
One of the best golf Bluetooth speakers for walkers
Compact design makes it versatile on and off the golf course
Audible GPS distances
Loop and magnetic clip to easily secure it to just about anything
Measure shot distances
3 color options (black, gray, yellow)
Cons:
$100 price point brings in some stiff competition
Sound is good, but not competitive with larger speakers
Who the TecTecTec! Team8 S is For?
Even in the niche within a niche segment of golfers shopping for golf-specific Bluetooth speakers, there are micro-niches. So which golfers is the Team8 S best for?
If you meet most or all of these criteria, I think you'd really like this speaker.
Prefer to walk when you play golf
Want a nice-sounding speaker that won't distract other groups on the course
Prioritize portable and lightweight size
Want GPS yardages on the course
Want a speaker that you can also use off the course
Prefer not to spend top dollar for your Bluetooth speaker
The Final Note
The holdouts who despise music on the golf course are becoming harder and harder to find every year. The Team8 S is a great speaker for golfers who want to add some vibes to their round, without distracting other groups or drawing too much attention to themselves.