Stitch Golf: Behind the Brand and Its Products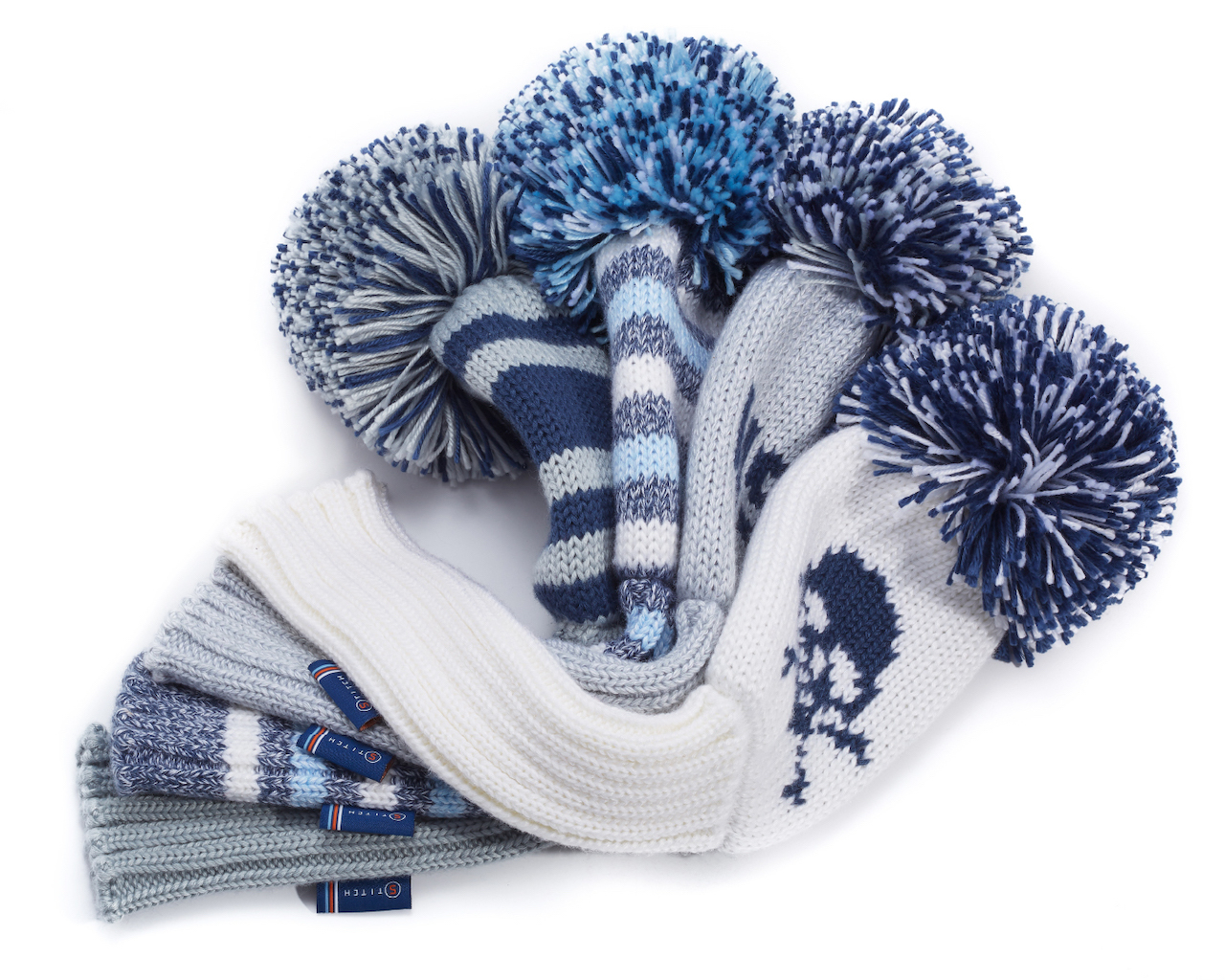 Not that long ago, headcovers were a bit of an afterthought. You used what came with your club and didn't think about it again until you lost it or it became so sundrenched it was unsightly. Then, companies like Stitch Golf came along and made headcovers cool.
Stitch Founding
Stitch Golf was founded in 2012 in Apex, N.C. According to the company's website, the story goes that Stitch CEO, Brad King, met founder, Charlie Burgwyn, when King was his high school golf coach. Their coach/player relationship became a great friendship, and later, they became business partners.
Burgwyn's love of vintage cars turned out to be the perfect adaptation into the first Stitch golf headcover design, the Leather Racer. Just looking at that headcover you can instantly connect it with an era. Burgwyn was inspired by a 1958 Porsche Racer. In 2018, King came on board as the company's CEO.
Today, aside from seeing Stitch headcovers in professional and amateur golf bags, you can also see them in over 500 country clubs and in major golf retailers. The Stitch brand has expanded into numerous other categories, all of which with the same attention to detail as the headcovers.
Stitch Headcovers
Here are some of the popular golf headcovers and collections offered by Stitch.
Leather Headcovers
Leather headcovers are the bread and butter of Stitch. Included in the leather offerings are some of their original designs like the Racer and Roadster. You can also find designs that are fun, yet classy, like Bonesman, Camo, and USA offerings. They even have some fun 19th hole-inspired headcovers with your favorite beverages on them.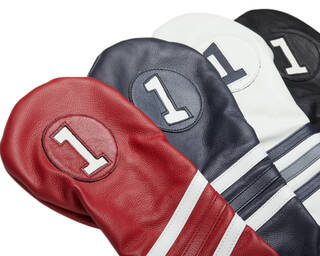 Arnold Palmer Collection
The iconic umbrella logo on the high-quality leather from Stitch is a headcover fit for The King himself.
Knit Headcovers
These are not your grandfather's knit headcovers. Stitch makes its headcovers from TechnoWool, which is 100% acrylic (not actually wool), which is why your clubs will stay dry and the headcovers won't take a beating in the sun. Some of the knot covers are solid colors, and others feature designs that you'll also see on the leather covers.
Putter Covers
Don't sleep on the putter covers from Stitch. They have some fun and unique designs that look great on your golf bag. Chicken and Waffles, Sushi Rolls, Croc skin, and many more.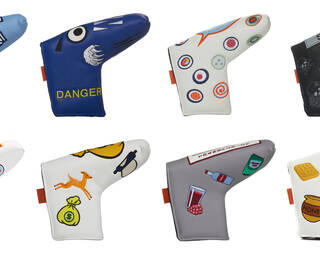 Golf Bags
The SL2 golf bag is a conversation piece because once you put one in play, everyone will ask you about it. The SL2 golf bag is made from Stitch Touring Fabric, which has the strength of leather but stands up to the elements much better and is silky soft.
The bag weighs only four pounds, so it's a great bag for carrying, plus, you have the option of making it a single or double strap. If you love the look but want something bigger, they also make a staff bag.
Travel Bags
Stitch expanded into an entire series of travel bags so that you can take the Stitch style and adapt it to your lifestyle. Backpacks, garment bags, duffles, and Dopp kits are all available in only the high-end materials that Stitch is known for producing.
Apparel
Lastly, if you're all in on the items listed above you'll want to dress in Stitch as well. Polo shirts, pants, shorts, quarter-zips, golf tee-shirts, and outerwear are all available in a variety of patterns that look great on the golf course, in meetings, or while hanging out with friends.
Conclusion
Whether you're a golf enthusiast or a style enthusiast, Stitch has products for you. For a company that began by making headcovers, it's amazing to see what has grown into a true Stitch lifestyle brand.