Louis Vuitton Golf Bag: Cost and Features
Updated March 9, 2022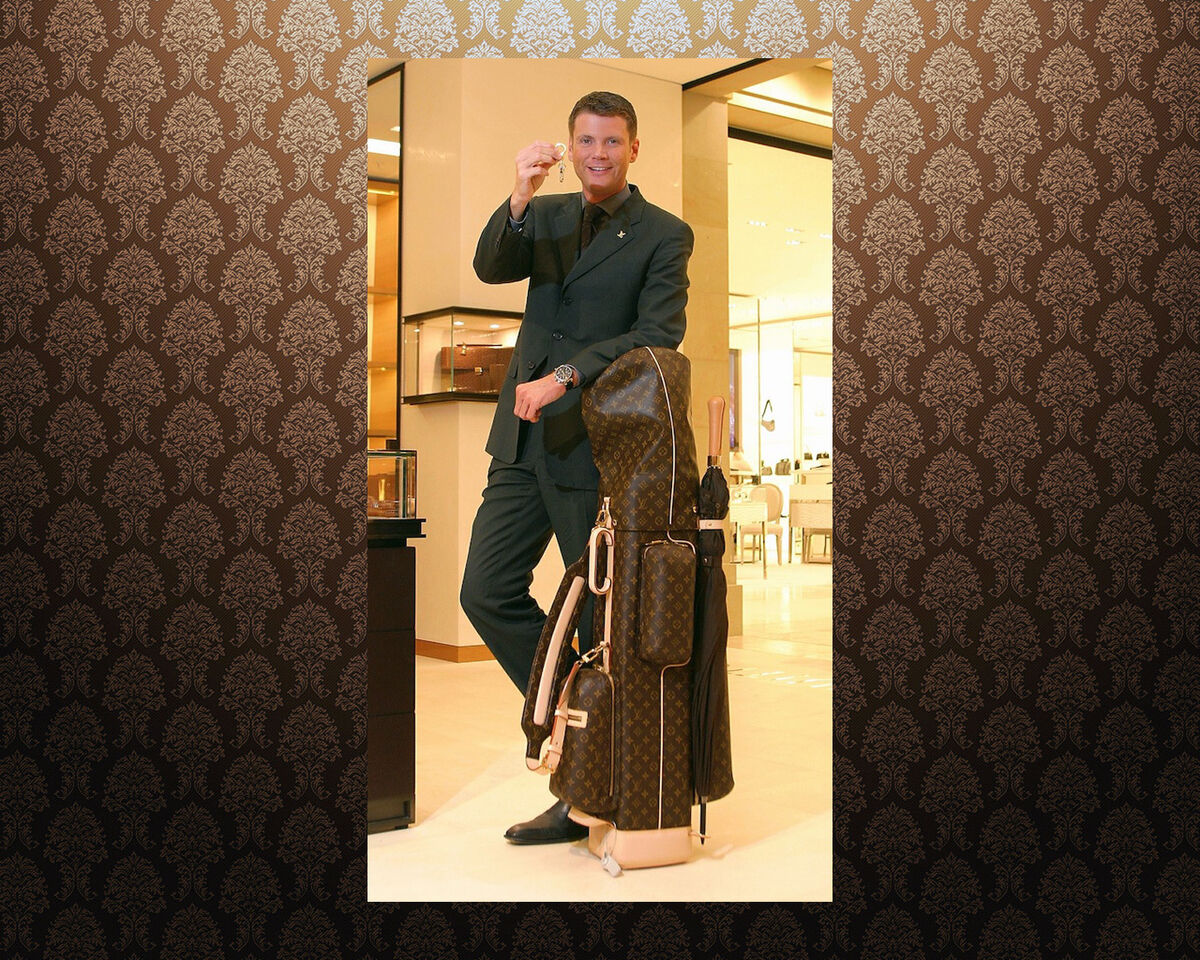 Louis Vuitton is synonymous with luxury, but what about golf? Believe it or not, you can rock the famous LV logo on your golf bag, whether as a display piece or for actual use on the golf course. Here's how this unique, and ultra-exclusive, Louis Vuitton golf bag is the peak of golf grandeur.
Louis Vuitton: A Brief History
Louis Vuitton is a high-end French company that produces everything from handbags to luggage and even shoes. The company was founded in 1854 by Louis Vuitton and is still one of the premier pillars of fashion and style. The classic LV logo was introduced in 1896. Louis Vuitton golf bags actually date back to the late 1960s and are still available today.
Today's Louis Vuitton Golf Bag
Louis Vuitton currently offers only one model golf bag and it costs approximately $14,000. The final cost depends on any customization that the buyer makes, such as monogramming.
You don't simply buy this golf bag at a Louis Vuitton retail store or even online for immediate delivery for that matter. Each one of these truly unique and exquisite bags is made to order.
Upon first look, the LV monogram and leather trim is a sight to be seen. It's basically like storing your golf clubs in a Bugatti (also French, for the record). When you take a step back, however, you'll find that this luxurious bag is actually quite functional for the golf course. Here are some of the highlights:
Monogram coated canvas
Microfiber lining
Cowhide-leather trim
Gold-color hardware
Two top handles
Leather loop for golf carts
Padded removable shoulder strap
Four total pockets that can hold anything from accessories to golf shoes
Umbrella holder
Bottom leather loop
Water eyelet for drainage
LV towel
Removable rain cover
The Louis Vuitton golf bag also comes with a separate, matching golf pouch that holds three golf balls and four tees.
Previous Louis Vuitton Golf Bags Sales
Since Louis Vuitton has been producing small runs of golf bags, mainly for celebrities and high-profile individuals, for over 50 years it's easy to imagine how sought after they are. Here are some recent Louis Vuitton golf bag sales found on eBay and elsewhere.
Despite needing some TLC, one leather, vintage LV golf bag still sold for almost $2,000 in January of 2022. Another Louis Vuitton golf bag that dated back to the late 1970s fetched over $7,000 in December of 2021. Finally, a slightly smaller, vintage Louis Vuitton golf bag is currently for sale for nearly $5,600.
While a Louis Vuitton golf bag is above and beyond what an everyday golfer needs to get around the course, it's fun to window shop and see the French handbag pioneer's take on a golf bag that you lug on and off of your cart. You can't argue with how sleek they look.