Golf Ball Slides: Heck Yea or Hard Pass?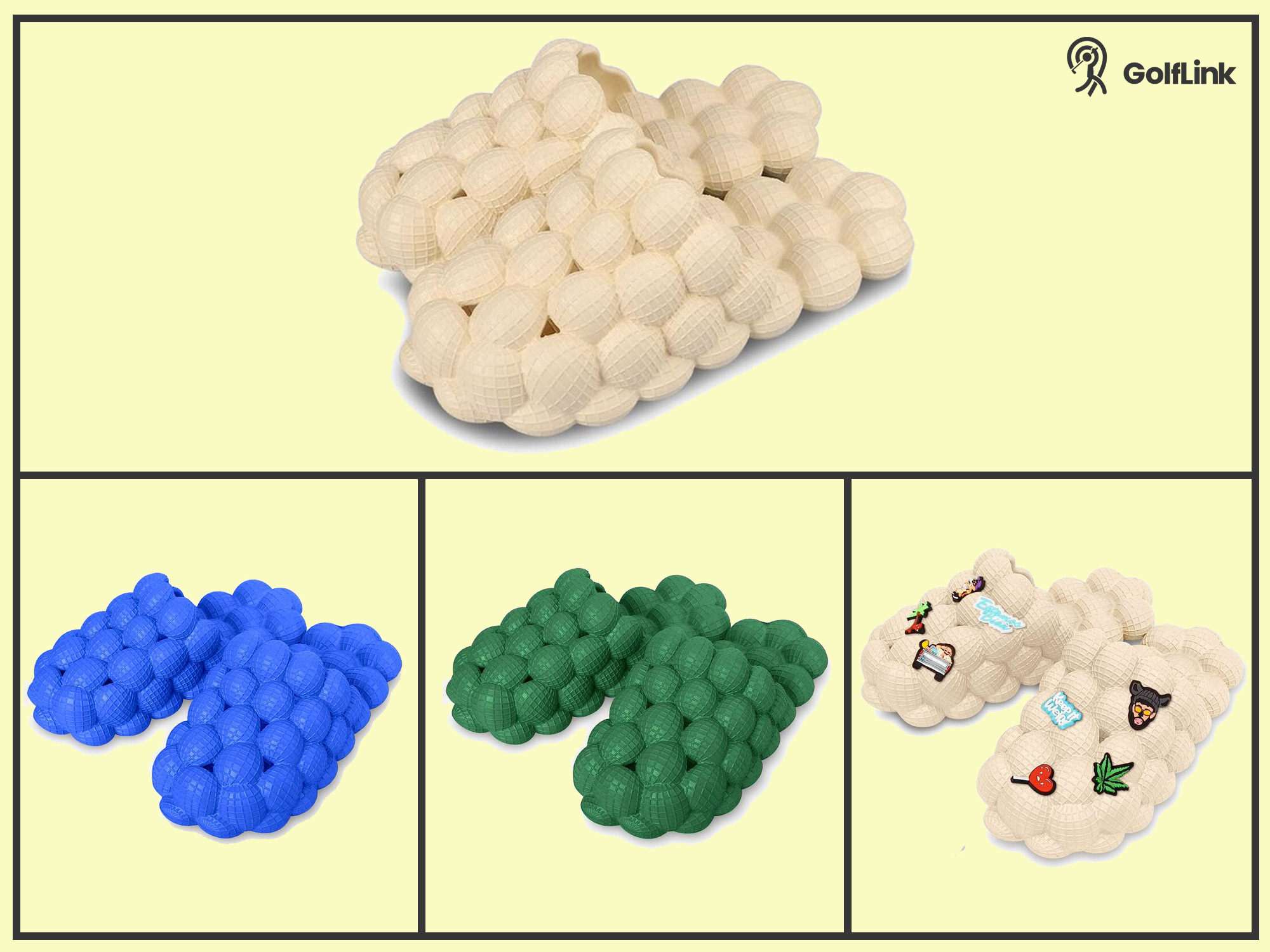 Would you wear shoes made of rubber golf balls that resemble a bag of marshmallows that are all sorta stuck together? Believe it or not, thousands of people swear by them, so let's take a deeper look at golf ball slides, and see if we can figure out what the craze is all about.
Golf Ball Slides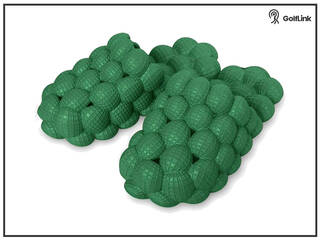 These golf ball slides from Clili are just one example of these trendy slippers. They come in 16 colors, all sizes, and they're even customizable with charms. 
Nearly identical versions are available all over Amazon. The golf ball slides from BRONAX have thousands of reviews on Amazon and, believe it or not, people love these crazy kicks.
Golf Ball Slides Reviews
Don't take it from us, take it from verified buyers and wearers of golf ball slides. In all, these BRONAX slides have a 4.4 out of 5-star rating, and 85% of reviewers gave four (11%) or five (74%) stars. Here's what some of the reviewers are saying on Amazon.
"Very comfortable and nice looking shoes. I would recommend getting a size up or two to get a nice comfortable fit. I could literally stand in these for hours without my feet hurting." Sainee, Verified Purchase
"If you're thinking of buying these, get them because they're worth it!" AMERIE, Verified Purchase
"I love these! I see a lot of people complain that they are uncomfortable, but frankly I think those people are the type to wear slides without socks. These are not a sockless slide vibe." Aubrie, Verified Purchase
While some golf slide diehards love the style, others are willing to look past the unorthodox looks in exchange for the comfort these offer. 
One common theme from the reviews is that in general, golf slides run small, so order a size or two larger than you normally wear.
Golf Slides Pros & Cons
For a casual house shoe, golf slides are insanely polarizing. Do you love unique styles and the thought of slippers that massage your feet? Do you hate the look of shoes made of rubber golf balls? With so much to debate, here are the main pros and cons of golf slides.
Pros:
Massage your feet while you walk
Easy to clean
Inexpensive
All kinds of colors and patterns
Cons:
Unorthodox look
Very firm at first before you break them in
Sizes tend to run small
Slide Left or Slide Right?
Whether you're in or out on golf ball slides, the craze is undeniably popular. There's no arguing that the style is unconventional, but with people spending more time at home than ever before, many of them are prioritizing comfort over style. 
Plus, plenty of people love wearing unusual styles, and golf ball slides certainly fit that bill.