Classic Golf Tee-Shirts Any Golfer Will Love
Updated June 14, 2022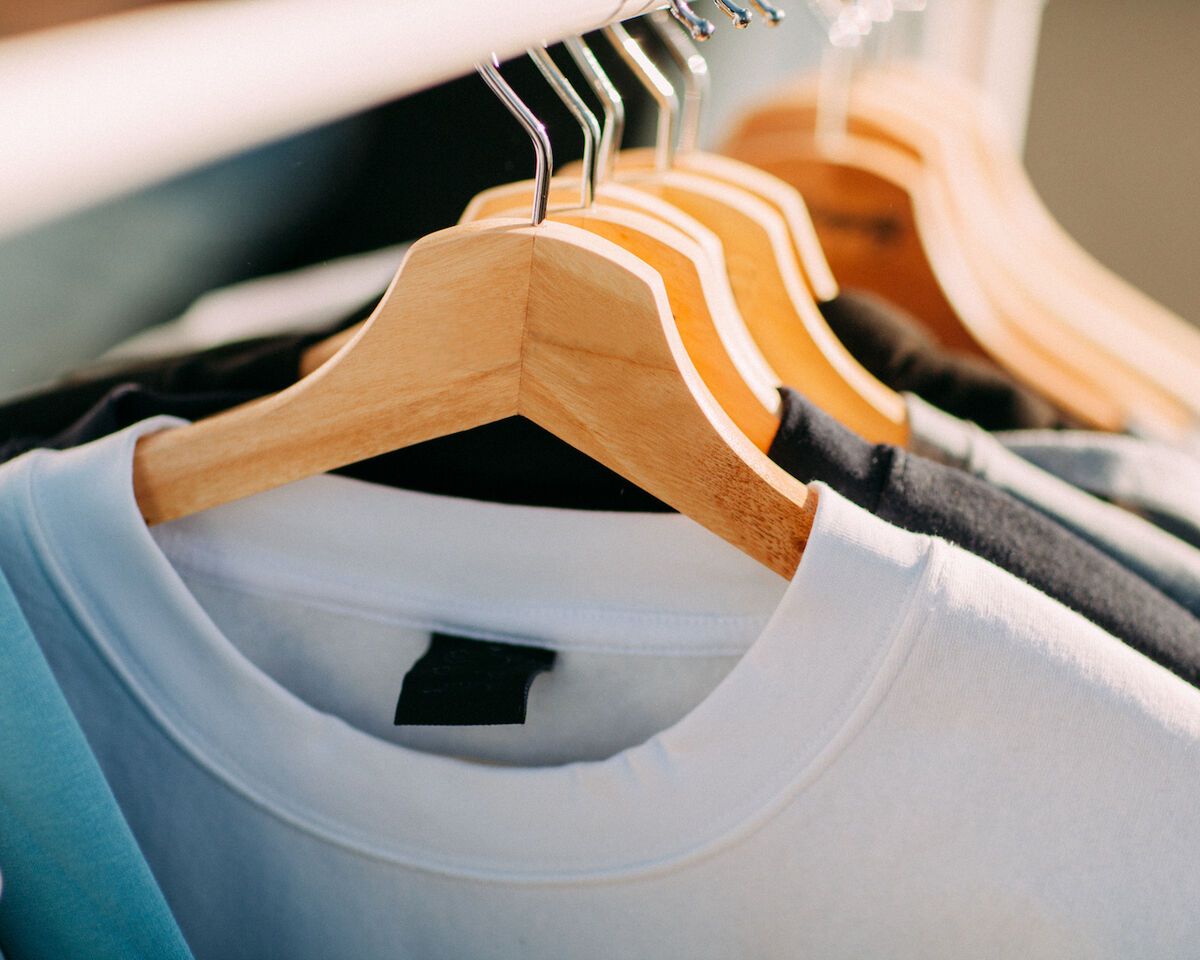 Tee-shirts aren't the best for on-course attire, but they are a great way to show off your golf pride away from the course. So many companies now make great golf tee-shirts, which means you have a ton of fun and comfortable options to choose from if you're looking to add a golf tee-shirt to your wardrobe. Here are a few favorites that range from functional to hilarious.
TravisMathew Race You Golf T-Shirt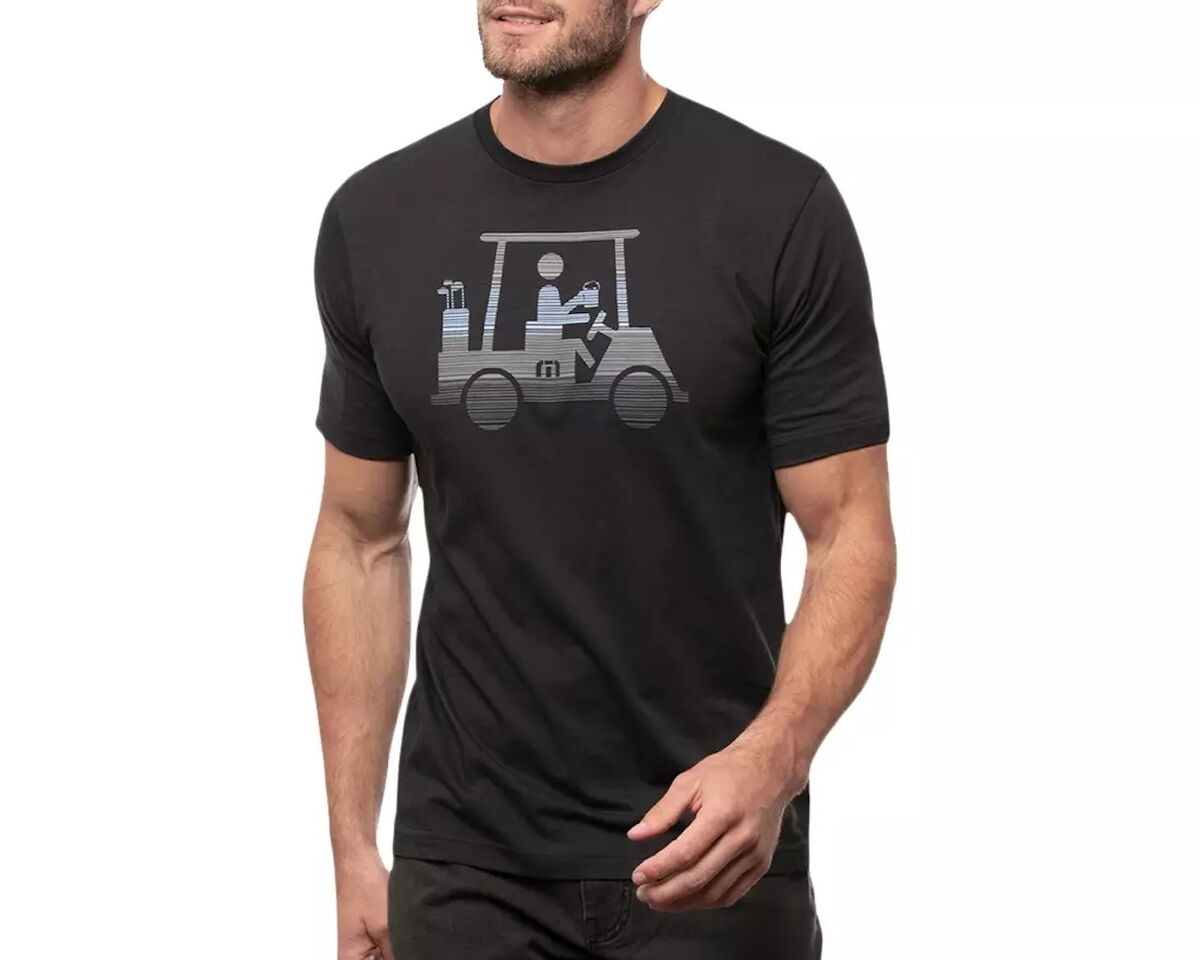 Dick's Sporting Goods/Golf Galaxy

The TravisMathew golf cart design has become one of the most popular golf lifestyle designs around and for good reason. The logo is instantly recognizable and looks great anywhere tee-shirts are acceptable. This Race You version has the TravisMathew golf guy speeding around with his favorite frosty beverage in hand. A grey and blue design on the cart pairs perfectly with the standard-fit, black tee-shirt.
Cobra-PUMA Cloudspun Team T-Shirt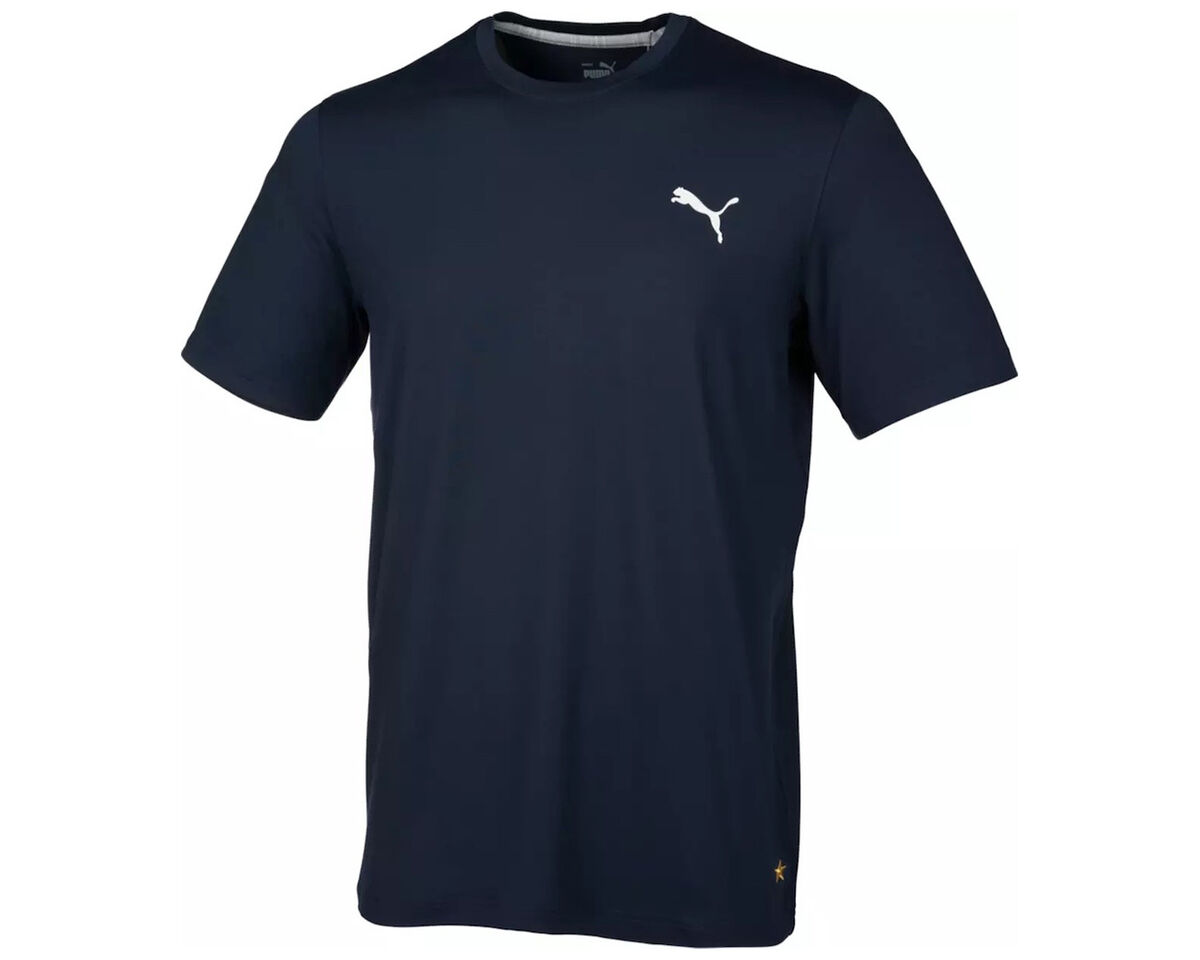 Dick's Sporting Goods/Golf Galaxy

PUMA designs can be bright and colorful for the golf course, but this tee is all about being patriotic. Designed for the 2021 Ryder Cup, this shirt can be the perfect everyday tee-shirt or a super-comfortable option to workout in. The Cloudspun fabric is light and dries quickly, with the iconic PUMA logo on the front and a not-so-subtle 21 and United States on the back. Celebrate the biggest route in Ryder Cup history in style.
Original Penguin Dice Print Pete T-Shirt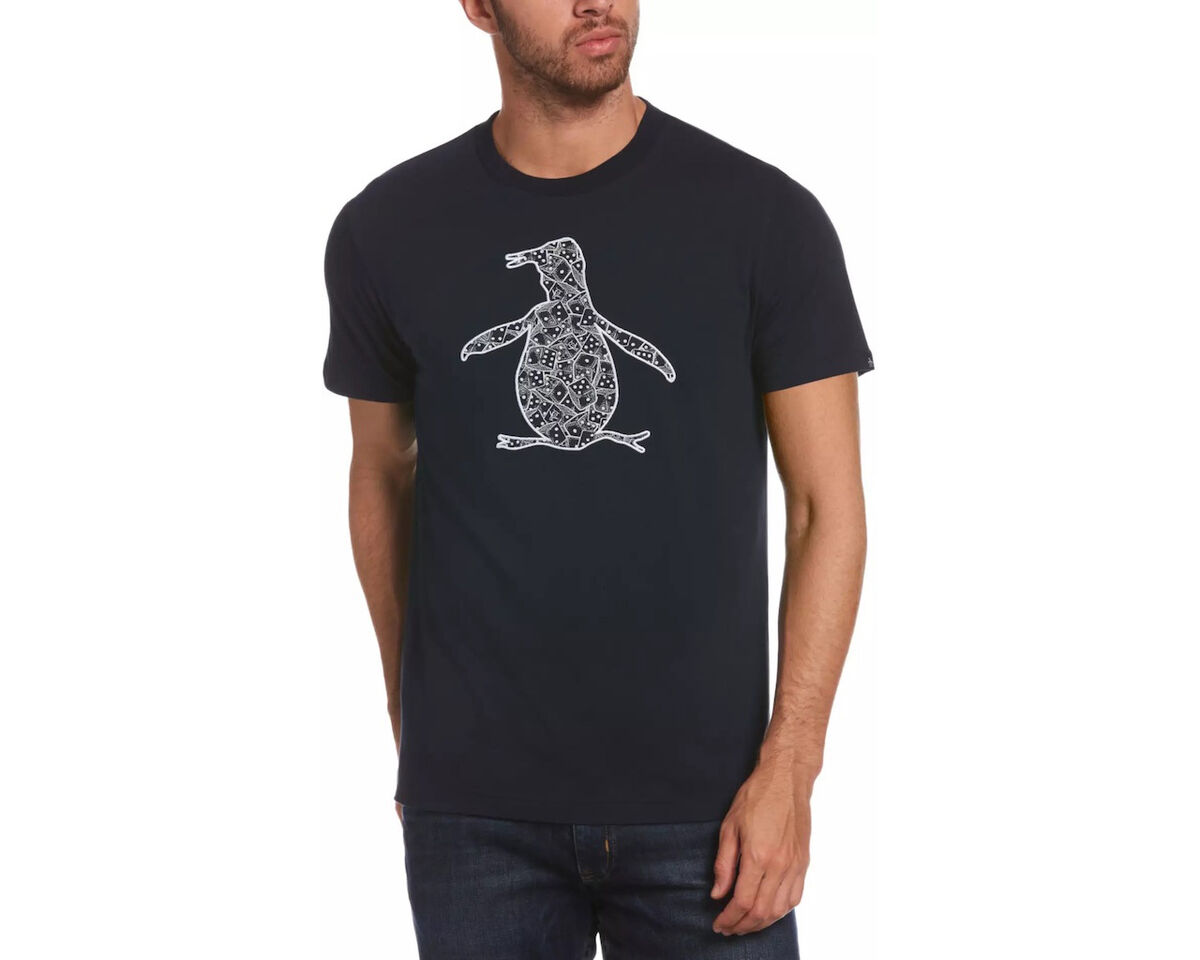 Dick's Sporting Goods/Golf Galaxy
Pete the penguin is a golf-style icon, and with the recent surge in popularity of professional golfer Cameron Smith, Pete is in high demand. This tee-shirt from Original Penguin is the perfect mix of old-school style with an edgy flair. Pete's silhouette is filled with dice to give this tee a truly unique look. You'll be a high roller in casual wear.
Walter Hagen Perfect 11 Graphic Golf T-Shirt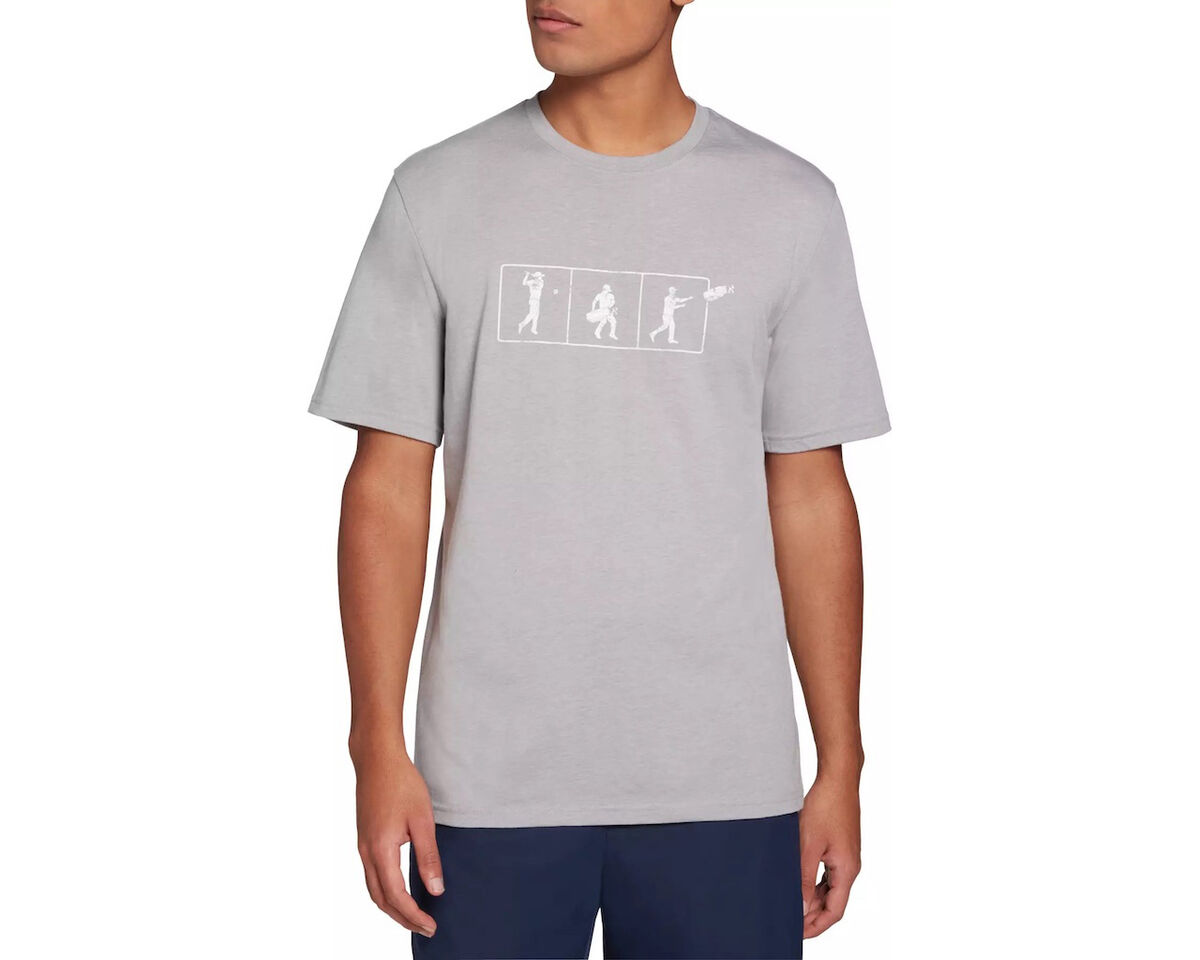 Dick's Sporting Goods/Golf Galaxy
This hilarious Perfect 11 shirt from Walter Hagen is a subtle reminder of just how frustrating the game of golf can be. Perfect form in the first frame, tension rising in the second, full send of the golf bag in the third frame. A relatable feeling for all players which can be proudly displayed in any casual setting.
TravisMathew Caddy Day Golf T-Shirt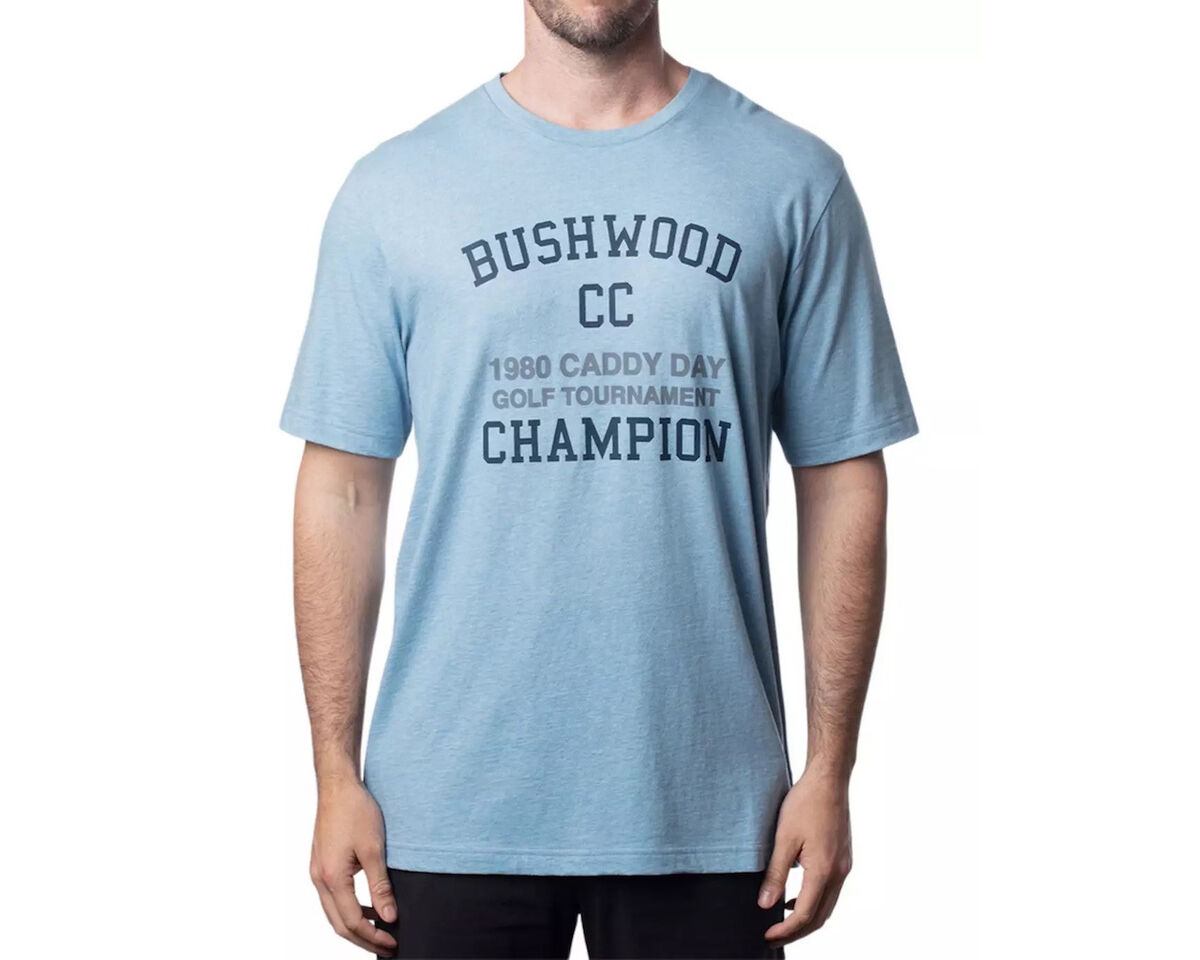 Dick's Sporting Goods/Golf Galaxy
If you don't own a Caddyshack tee-shirt, are you really a golfer? This throwback to one of the best golf movies ever commemorates the 1980 Caddy Day Tournament at Bushwood Country Club but does so in the supersoft comfort of TravisMathew signature shirts. Still mulling it over? "Well, we're waiting!"
SwingJuice Golf & Tacos Tee
If you've never wandered over to the SwingJuice website, do yourself a favor and check them out. Among some of the amazing tee-shirts is this appropriately named, Golf & Tacos Tee. It brings together two of the most desired items in life, which can never go wrong. Who among us doesn't need a taco attempting to tee up a golf ball? Available in six colors.
The fashionable and functional tee-shirts in this article are only the tip of the iceberg of golf tee-shirts, consider expanding your wardrobe to take your golf vibes with you wherever you go.