Best Home Golf Simulators to Take You to the Next Level
Updated July 11, 2022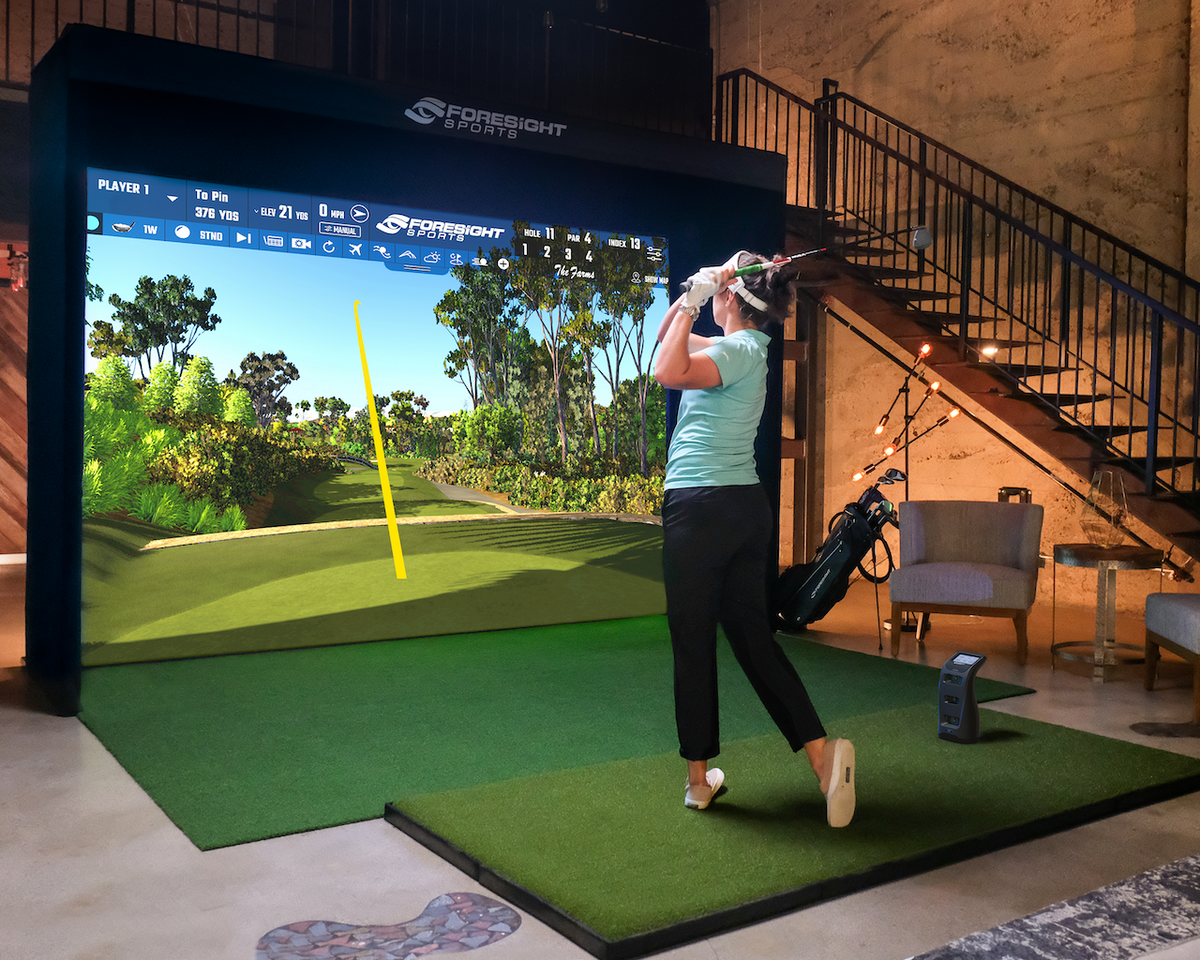 A golf simulator within the confines of your own home once seemed like something you'd only see on "Lifestyle of the Rich and Famous" or "Cribs." But today, that pipedream can easily be a reality if you have the funds. Here are some of the best home golf simulator packages available, what they cost, and what they can bring to your golf game.
Just a few years ago, the only way you saw golf simulator technology was at a golf retailer or if you knew someone that was very wealthy. The COVID-19 pandemic changed a lot about our everyday lives and golf was highly impacted. One such way was the demand for ways to practice at home. Now, although an in-home golf simulator isn't exactly practical, it is attainable if you're willing to spend the money.
Foresight Sports "Net" Par Package
| | |
| --- | --- |
| Price | $9,995 |
| Measurement | 7'W x 13'D x 7'H |
An in-home simulator from a reputable company that costs just under $10,000? Yes, it's possible. The first simulator we'll detail here is the least expensive, and a top value pick: Foresight Sport's Sim-in-a-Box "Net" Par package.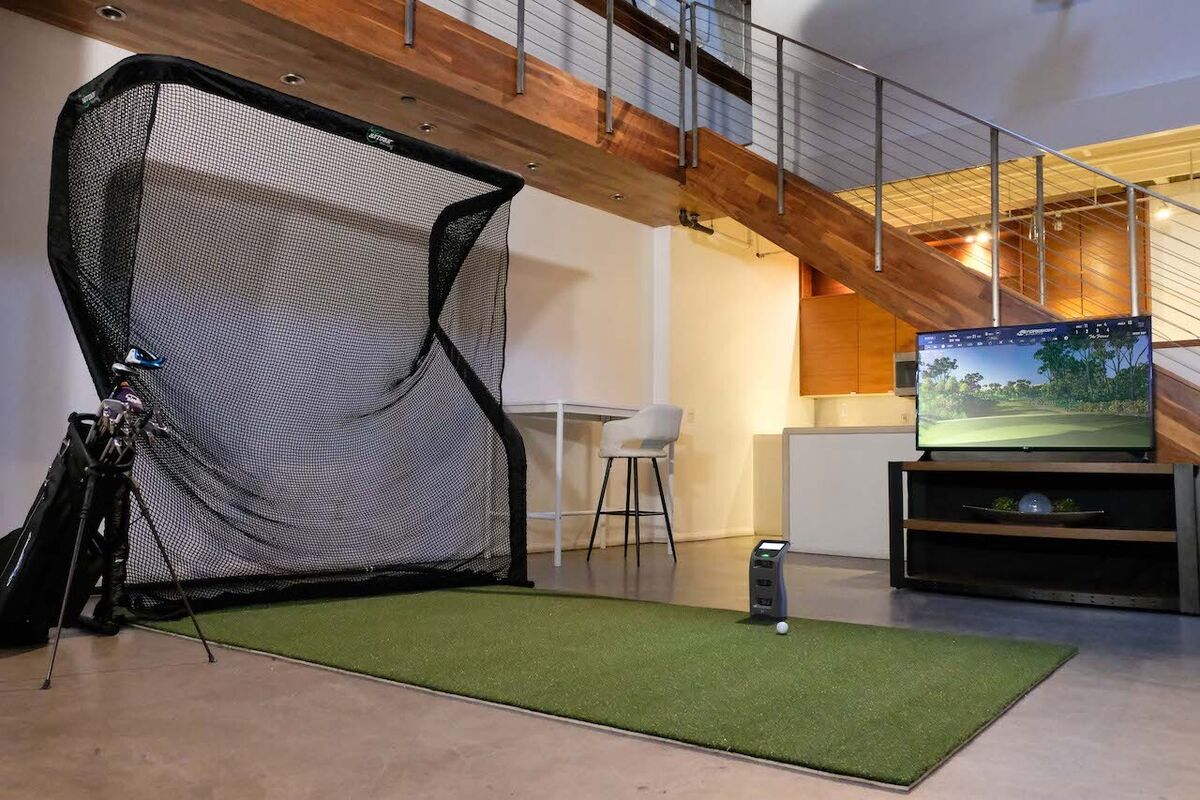 With this package, you get the extremely popular Foresight GC3 launch monitor which provides needed details such as launch angle, ball speed, smash factor, and much more. The FSX 2020 package includes the ability to play amazing courses like Pebble Beach or simply go to the virtual range for some target practice.
With the "Net" Par package you'll receive the GC3 unit along with a durable hitting net and a quality turf mat. That's all of the basics you need for a home golf simulator. Of course, you can always add more accessories to this package if you'd like to round out your simulator experience.
| | |
| --- | --- |
| Price | $10,995 |
| Measurement | 9'W x 12'D x 8'H |
The TruGolf Vista 8 is another package that isn't cheap, but certainly isn't outlandish. The big draw with the TruGolf Vista 8 setup is TruTrack2 which is an infrared tracking system. This system captures data live as it happens by using three rows of optical sensors to obtain face and ball data. The key to this technology is the real-feel golf mat, which allows you to feel like you're actually hitting on grass.
The package itself includes a 1-year subscription to access the simulator's courses, an HD 720p projector, and a fully portable enclosure. For an additional $2,950 you can upgrade to the Pro package which has a TruGolf computer, 21″ touch screen, fairway turf, side nets, and a containment brim.
Foresight Sports Birdie Package
| | |
| --- | --- |
| Price | $14,995 |
| Measurement | 12'W x 17'D x 12'H |
The second Sim-in-a-Box package on this list from Foresight Sports is the Birdie package. This package also includes the GC3 launch monitor as its main technology component as well as the FSX 2020 software which has 20 virtual courses. The main difference between this package and the "Net" Par are the extras: a taller frame, impact screen, projector, turf strip, hitting mat, and computer cart are all included for the additional $5,000.
| | |
| --- | --- |
| Price | $44,900 |
| Measurement | 15'W x 20'D, 9'H |
Regardless of the price, the Full Swing Sport golf simulator sure is fun to look at. In fact, many people look at Full Swing simulators because these are the models that are featured on Golf Channel. Not to mention, Full Swing simulators are in the houses of professionals such as Tiger Woods, Jon Rahm, and Gary Woodland. And to be fair, for the big price you do get a lot.
The Full Swing Sport includes a solid wood enclosure and platform, high-speed line scan cameras, ION3 high-speed camera, energy-absorbing diffuser screen, cinema-quality projector, industrial-grade carpet, and a high-quality hitting mat. Everything from the materials to the camera and data capture is next-level when quality, providing a first-class experience.
| | |
| --- | --- |
| Price | Beginning at $1,995 (Unit Only) |
| Measurement | Varies |
SkyTrak is one of the most respected names in the launch monitor and simulator game. While the company does not offer a set package, you can piece together a package on their website based on your specific needs. All roads begin with SkyTrak's launch monitor, which runs $1,995, and is one of the most accurate on the market. Its built-in WiFi hotspot connects the unit to any device so you can access the SkyTrak app with ease.
The basic plan is free and includes a virtual driving range for practice. There are also Game Improvement and Play and Improve packages available which give you access to simulator golf and a ton of other great features. Pricing runs $100- $200 per year for those subscriptions. The SkyTrak site also has different nets, studio surrounds, and much more available to complete your in-home simulator experience.
| | |
| --- | --- |
| Price | $19,995 (Unit Only) |
| Measurement | Varies |
TrackMan has become a household name in golf technology and simulators. So much so that even the greenest of golf consumers are asking for their "TrackMan numbers."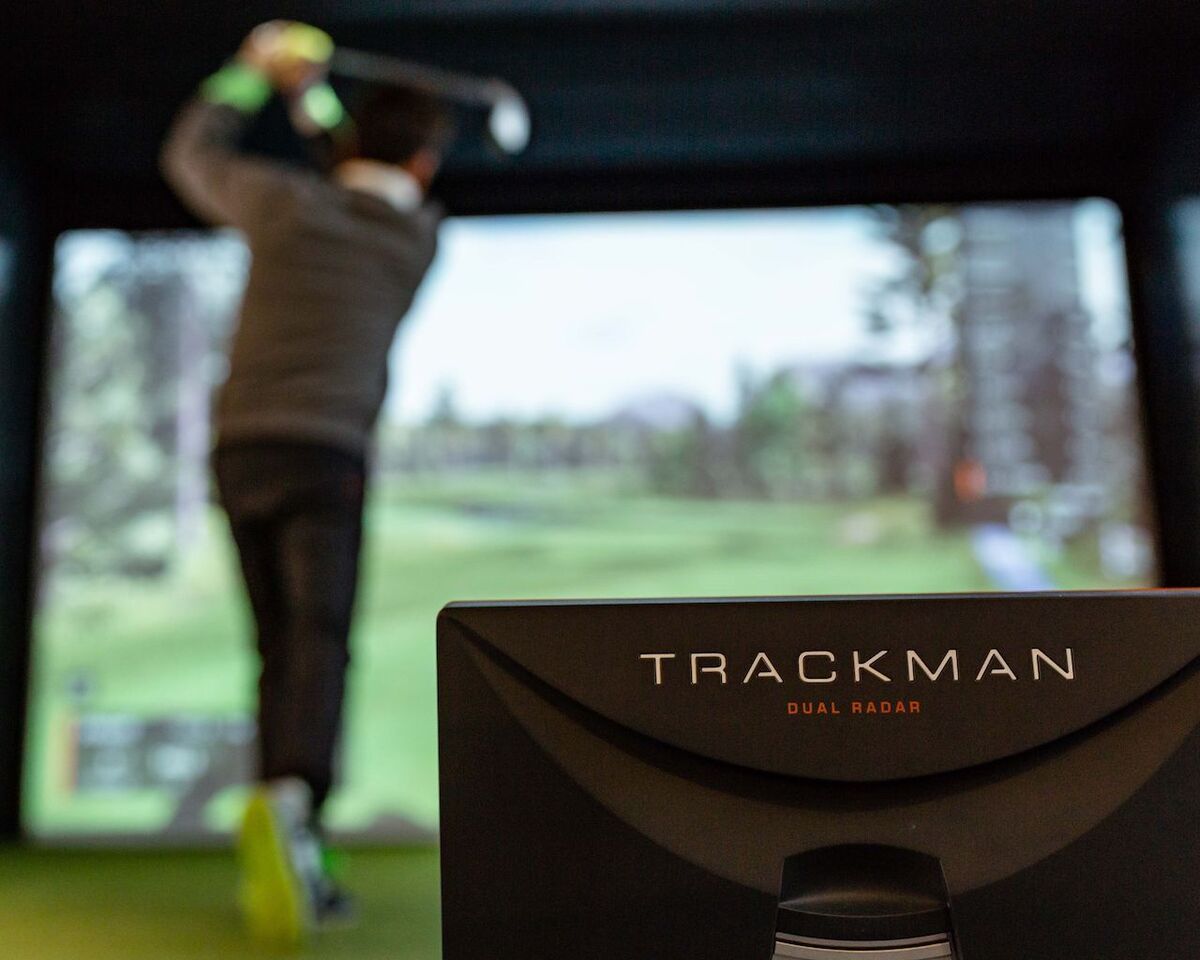 While TrackMan doesn't offer a set package for you to puy in your home, that doesn't mean you couldn't put one together yourself. The main piece is the TrackMan 4 unit itself, which runs $19,995. This is the unit you'll see on the driving range at every PGA Tour event. Its patented radar capability and high-end optics collect data unlike any other launch monitor.
After you purchase the unit you will have to keep up on the software subscription and the hardware subscription, each running $1,000. If you're going to invest in a TrackMan chances are you're not looking for a cheap net and mat. Your studio cost could exceed the cost of the unit. Definite man-cave material.
An in-home golf simulator might not be for everyone, but it's great to know that if you choose to take the leap and purchase one that you have plenty of options available to you. As with any consumer good, the higher the price, the more lavish it becomes. While $45,000 will get you everything you need and then some, $10,000 gets the job done as well. Of course, if you want to save some money, there are plenty of value DIY home golf simulator options for those on a budget.