The 7 Best Golf Training Aids From the 2023 PGA Show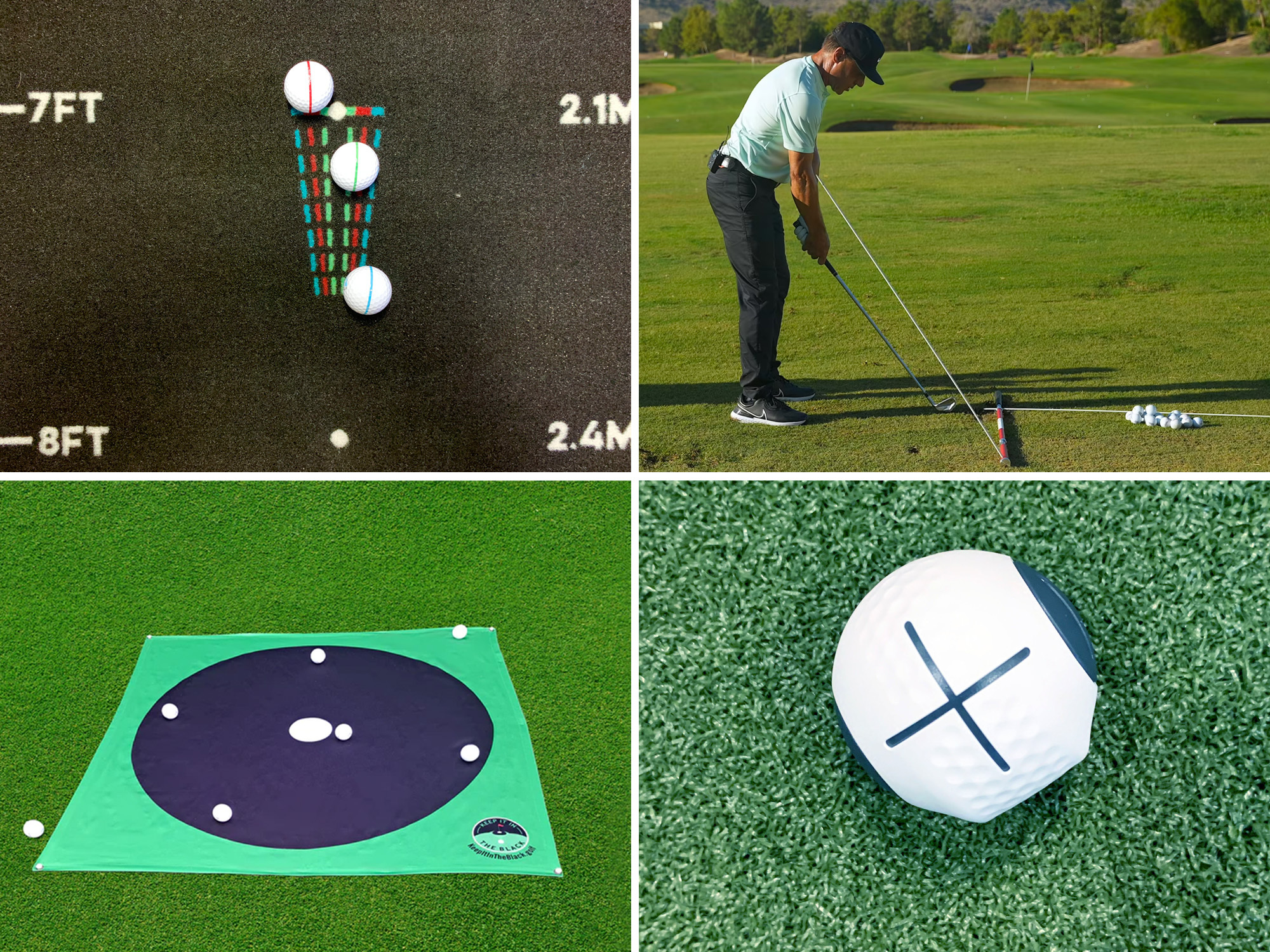 Golf is nothing if not an endless quest to improve. Our desire as golfers to get just one shot better, whether we just shot 101 or 72, has us turning to training aids for feedback, consistency, and improvement. 
With nearly every golfer working to improve their game, there's a huge market for golf training aids. Some are absurd and gimmicky, but others are intuitive and useful. These are seven of the best golf training aids from the 2023 PGA Show that you should know about.
Rounding Up the Best Training Aids
When we set out to find the best golf training aids at the 2023 PGA Show, we kept an eye out for creative and innovative products, but most of all, we wanted to identify which training aids will actually make a difference in your game. Here's our list of the seven best.
| | | |
| --- | --- | --- |
| Training Aid | 8 Words or less | Shop |
| Breaking Ball Putting Mat | Best for realistic putting practice | BUY NOW |
| deWiz Golf Swing Modifier | Wildly innovative but wildly expensive full swing trainer | BUY NOW |
| PuttOut Devil Ball | Challenging, accurate and vital putting feedback | BUY NOW |
| Tour Striker Toolbox | Versatile feedback and alignment system for every facet | BUY NOW |
| PuttLink | A launch monitor for putting practice | BUY NOW |
| ArmAlarm | Instant full swing feedback from takeaway through impact | BUY NOW |
| Keep it in the Black | Super simple aid to gamify short game practice | BUY NOW |
Breaking Ball Putting Mat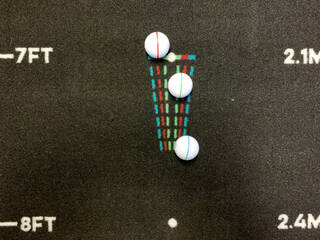 $120-$150 | SHOP AMAZON
Practicing with a putting mat at home is a nice way to build a repeatable putting stroke. The problem with most putting mats is they don't replicate the conditions you face on a real golf course; that is, breaking putts. The Breaking Ball Putting Mat from Me and My Golf, however, does just that. 
Three weighted balls replicate putts with high, medium, and low break, and the mat gives you color-coded start lines for each amount of break. After training with the Breaking Ball Putting Mat, you'll step into those short and mid-range left-to-righters with confidence for a change.
deWiz Golf Swing Modifier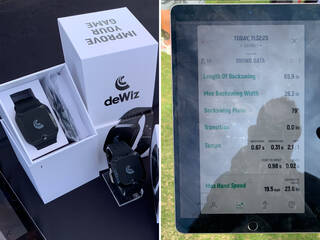 $699 | SHOP deWIZ
The deWiz Golf Swing Modifier is one of the coolest products we saw at the 2023 PGA Show, period. It's essentially a watch, but instead of telling time, it tells you everything you need to know to improve your golf swing. Take one swing wearing the deWiz, and you'll get insights into your swing like the length, width and plane of your backswing, hand speed, tempo, and more. One of the coolest features of deWiz is you can set parameters you'd like your swing to meet, and get instant feedback you can feel if your swing strays from those parameters. Now that's innovative.
The $699 price tag is probably a turn-off for most golfers looking for a quick fix, but compared to buying a new driver for essentially the same cost, the deWiz packs way more upside.
PuttOut Devil Ball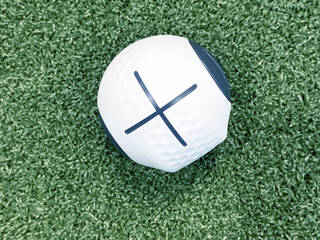 $29 | SHOP AMAZON
Getting your putts started on the right line is perhaps the most important factor in determining a putt's success, and you can only start your putts on the right line if you hit them with a square face. There's no better way to practice hitting putts with a square face than with the Devil Ball from PuttOut.
The Devil Ball has a flat impact area, and hitting it with an open or closed face will send it severely offline. A pure strike, however, and the Devil Ball will roll perfectly on your intended line. Master the Devil Ball, and you'll master hitting your lines on the green.
Tour Striker Toolbox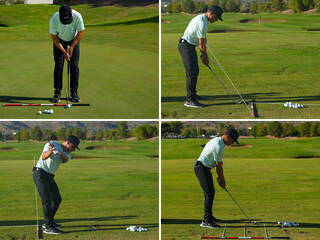 $187 | SHOP TOUR STRIKER
Golfers love alignment sticks, partly because of all the different ways they can provide feedback and ensure proper mechanics. The Tour Striker Toolbox takes alignment sticks to the next level. 
Using the Toolbox, you can easily train your alignment, ball position, aim, swing plane, swing path, short game and putting mechanics, whether you're on grass or mats. The Toolbox is a one-stop-shop to getting the most out of your practice, no matter what part of your game you're working on. It's super lightweight, and fits easily into your golf bag.
PuttLink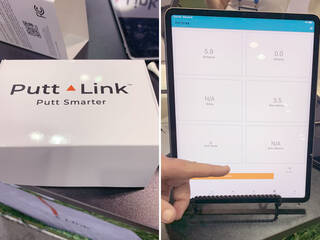 $159 | SHOP PUTTLINK
The PuttLink is another cool new high-tech training aid from the 2023 PGA Show. Described by co-founder Brian Heaton as a launch monitor for putting, the PuttLink is a golf ball that spits out your putting data when you hit it. It tracks your distance, velocity, and makes, among other things.
Use PuttLink to dial in your distance control at home or on a practice green, track your progress over time with the accompanying app, and even compare yourself to other users.
ArmAlarm
$99 | SHOP WHYGOLF
If you want to train your swing with instant feedback, the ArmAlarm from WhyGolf is one of the simplest and most effective training aids. 
With the ArmAlarm, and the accompanying WristAlarm, you get alerted instantly if you get a chicken wing or flying elbow in your backswing, flip or scoop at impact, or get too much elbow separation. 
Once you can train without setting off the ArmAlarm or WristAlarm, you know you've built a fundamentally sound swing from start to finish.
Keep it in the Black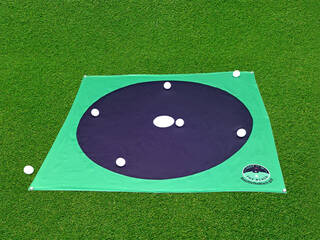 $49 | SHOP KEEP IT IN THE BLACK
No matter how good you are at golf, a tidy short game is probably a key differentiator between where your game is now, and where you want it to be. Keep it in the Black is a short game and lag-putting trainer that helps you gamify your practice.
This training aid is a simple mat that lays flat on a putting green. It has a three-foot black circle, and as the name suggests, the object is to keep your chips and long putts in the black circle. Or as we like to think of it, the circle of friendship.
The mat easily pins to the green with tees, and is surprisingly impressive in not interfering with the ball's roll as it transitions on and off the mat.
It doesn't take much imagination to create some highly competitive games with the Keep it in the Black mat that you can play with your buddies or just yourself.
We're Talking About Practice
There's no shortage of golf training aids. These are our favorites from the 2023 PGA Show, but there are plenty of other great tools for improving your game. Any training aid that is easy to use, addresses a problem area of your game, and helps you get the desired result, is a good tool. 
If you're limited on practice time, like many recreational golfers are, you can get the most out of your practice by working with one or two aids that help your game. If you do the opposite, and try a new training aid every time you practice, it will probably hurt your game more than it will help.