Gary Wiren - Biography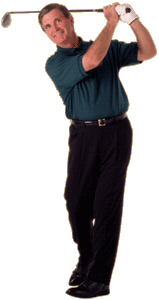 PGA "Teacher of the Year" in the United States in 1986, the 2nd teacher ever to receive the award. He is currently ranked #12 in Golf Digest's Top 50 Teacher's in America and annually in Golf Magazine's Top 100.
In 2007 Gary was inducted into the PGA Hall of Fame and the GOLF Magazine World Golf Teachers Hall of Fame.
Author of 11 books on golf, one being the 617 page PGA Teaching Manual (the most influential book ever written for teachers of golf), and has written over 200 articles on the game. His newest book is When Golf is a Ball, won best golf book of the year in 2004.
Is both a PGA Master Professional, 209 out of 27,000 members, and one of only 31 Master Certified Teaching Professionals out of 27,000 members.
Has taught over 250,000 people in private, group, and seminars in 34 countries. Now Director of Instruction at the exclusive Trump International Golf Club, and The Kingsley Club in Michigan while representing the Mizuno Golf Company.
Is a member of four Golf Halls of Fame and has honorary memberships or distinguished service recognition from Sweden, Italy, New Zealand and Japan.
Has been awarded the LPGA's highest award for contributions to teaching, the National Golf Foundation's Graffis Award for golf education, and the National Golf Course Owner's Association Award for promoting public golf.
Keynote speaker at the First World Scientific Congress of Golf in St. Andrews, Scotland, in 1990, and subsequently twice more as a featured speaker. Was a main presenter at World Teaching Summits in Canada, Australia, France and Italy & has given golf/motivation/entertainment talks for numerous years.
Won the South Florida Sr. PGA Championship, made the cut in the U.S. Sr. Open, played in the PGA National Sr. Championship twice and won the South Florida National Long Drive competition with a drive of 381 yards, 1 foot.
Appeared regularly on television in golf shows on ESPN, Golf Channel, Madison Square Garden Network, on in-flight airlines specials, and had his own half-hour TV show in Japan for 2 ½ years. Has had four videos/DVDs on the market, the latest in 2002.
He was a member of the Golf Digest Professional Panel with the likes of Snead, Runyan, Middlecoff, Toski, Flick, Love and Jacobs. Served as a teaching critic of Golf Digest Schools and is now part of the Master Teaching Staff with Golf Magazine, and a regular contributor.
A founding member of the Golf Collector's Society and three time winner of its national wooden shaft tournament. He is the owner of one of golf's finest private antique and memorabilia collections and libraries. He has produced a national award winning video/DVD called "The Fascinating World of Golf." In order to support further interest in the game's history he is also serving as Executive Editor of The Classics of Golf, offering reproductions of golf's greatest books while publishing new ones.
As a PGA National Headquarters Staff member for 13 years he founded the PGA National Academy of Golf for Juniors, The PGA Golf Discovery Schools, the Professional Golf Management Program (now at 17 universities), the PGA Golf Re-certification Program, and the PGA Educational Workshops which included the USGA/PGA Rules Certification program.
Dr. Wiren is married, the father of four, and lives in North Palm Beach, Florida.
More Information on this Instructor