John Elliott, Jr - Biography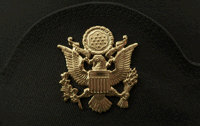 John Elliott, Jr. was named the eleventh honoree of the Memorial Golf Tournament in Ocala, Florida. This award is given to an individual whose commitment to the community, and contributions to the game of golf go well beyond the course. A Vietnam veteran awarded the Bronze Star, John is very diverse in his interests. Along with his dedication to teaching golfers, he, his wife, and their two children are owners and breeders of thoroughbred racehorses.
You may recognize John Elliott, Jr. from television or magazines. John is a frequent guest on The Golf Channel, performing on shows such as "Academy Live" and "Your Game Night." He has joined his longtime friend and student Gary Koch on NBC's "Golf with Gary." John is also seen often on CNN Headline News' "Golf Tips."
John appears in three instruction videos produced by Golf Digest, "Hit It Longer and Straighter," "Getting Started...Right!" and "Trouble Woods for Trouble Shots." He is featured in two volumes from the Golf Digest Learning Series: "Saving Par From Sand" and "Driving for Distance." John also appears on other instruction videos including "Putting is an Attitude," "Natural Golf" with Moe Norman, and "Play The Game Right!"
He has also appeared in instruction videos for Taylor Made, Kallassy Sports, and an American Airlines in-flight video. John makes numerous corporate appearances, including one opening performance for comedian and host of The Tonight Show, Jay Leno, in Napa Valley, California.
John is also a contributor to Golf Magazine and Sports Illustrated.
John began teaching in 1971 at American Golfers Club in Ft. Lauderdale, Florida. He quickly began to get a loyal following and developed an outstanding reputation. In 1996 Golf Digest named John one of the 50 Greatest Teacher's in America. This honor was soon followed in 1999 when Golf Magazine also named John to its list of Top 100 Instructors. These honors still apply today.
As a player on the Canadian Tour from 1971-74, John captured the Manitoba Open and was the leading American money winner during that time. John has been a member of the PGA of America for 35 years, during which time he has won the South Florida PGA Section Championship (1983) and played in two PGA Championships (1984 & 1985).
John attended Austin Peay State University. While earning a degree in Business Administration, he was named first team Junior College All-American. John was also the Florida State High School Champion, both as an individual and with his team.
1999 - Added to Golf Magazine Top 100 Teacher list
1996 - Named one of Golf Digest 50 Greatest Teachers
Life member of the PGA of America
1983 - South Florida PGA Section Champion
1971 - Manitoba Open Champion
1968 - Junior College All-American (Austin Peay State University)
1965-68 - Attended Austin Peay State University , Clarksville Tennesssee
1964 - Florida State High School Champion
More Information on this Instructor