Titleist TSi2 and TSi3 Hybrid Review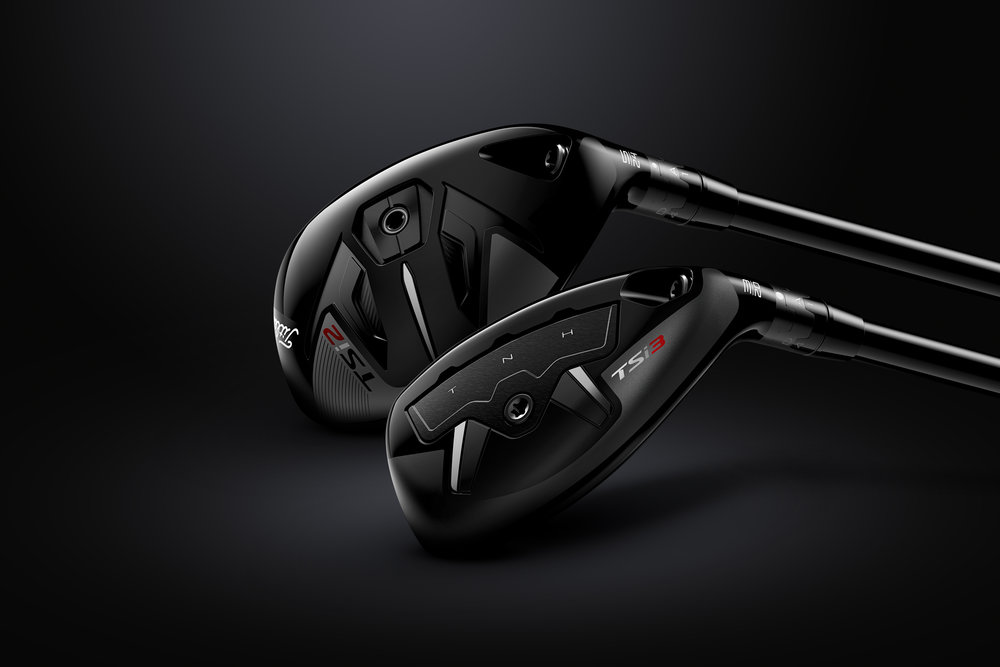 The new Titleist TSi2 and TSi3 hybrids are engineered as replacements for long irons. Since the clubs possess many of the characteristics of the popular TSi series fairway metals and drivers, you can expect top-quality clubs that deliver excellent performance, sound and feel.
Titleist prefers to market its hybrids as scoring clubs as opposed to rescue clubs. While the TSi2 and TSi3 hybrids are more than qualified to get you out of some tough situations, their ability to consistently lower your scores shouldn't be overlooked. Expect shots with even more launch, speed and precision.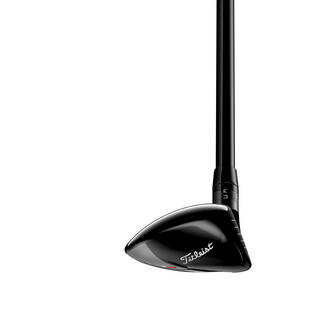 TSi Features Shine in the Hybrids
The TSi2 and TSi3 hybrids offer two fairly contrasting styles, but the basis of the clubs is the same. You will also find many of the same features as seen in the TSi2 and TSi3 drivers as the hybrid clubs were developed with the same Titleist Speed Chassis technology.
Thin, Fast Face – Both hybrids have a forged 455 steel face that is lightweight and provides excellent feel for shots and more forgiveness.
Lower Center of Gravity – The weight is distributed a little differently in the TSi hybrids allowing for a lower CG for less spin and higher launch at impact
SureFit Hosel – This patented Titleist technology offers golfers 16 independent loft and lie settings. The hosel is easy to adjust.
Shaft Options for the TSi Hybrids
Both the TSi2 and TSi3 hybrids come with the same four shaft options. They include:
Tensei AV White RAW 90 HY (low launch, low spin)
HZRDUS Smoke Black RDX 80 HY (low launch, low spin)
Tensei AV Blue RAW 75 HY (mid launch, mid/low spin)
Kuro Kage Black DC 5G 55 HY (high launch, moderate spin)
Each of the hybrids comes standard with the Golf Pride TV 360 Gray Flat Cap 58R grip.
What are the differences in the TSi Hybrids?
One look and you'll immediately notice the difference between the TSi2 and TSi3 hybrids. The TSi2 is much larger and resembles a traditional fairway metal while the TSi3 has a compact head and squarer toe.
The TSi2 hybrid has a classic look and is the "workhorse" hybrid, according to Titleist. It is designed to be forgiving and provides high launch and good distance. It is best suited for players with a sweeping delivery.
The TSi3 hybrid is all about adjustability. Like the TSi3 fairway metals, the TSi3 hybrid features a SureFit CG Track Technology System that allows golfers to adjust the center of gravity to any of three positions to create neutral, fade or draw ball flight. The TSi3 hybrid is for golfers who generally hit down on the ball. It provides mid-launch, precise distance and iron-like control.
In a nutshell, the TSi2 plays more like a wood, is high-launching and provides low- to mid-spin. The TSi3 plays more like an iron, produces a flatter trajectory and lower spin.
Specifications
| | | | |
| --- | --- | --- | --- |
| Club | Lofts | Launch | Spin |
| TSi2 | 18°, 21°, 24° | High | Low to Mid |
| TSi3 | 18°, 20° | Low | Low |
Price
Both TSi hybrids retail for $279. To know which hybrid is right for you, consider utilizing a Titleist club fitting before purchasing.