Callaway Apex 21 and Apex Pro 21 Hybrids Review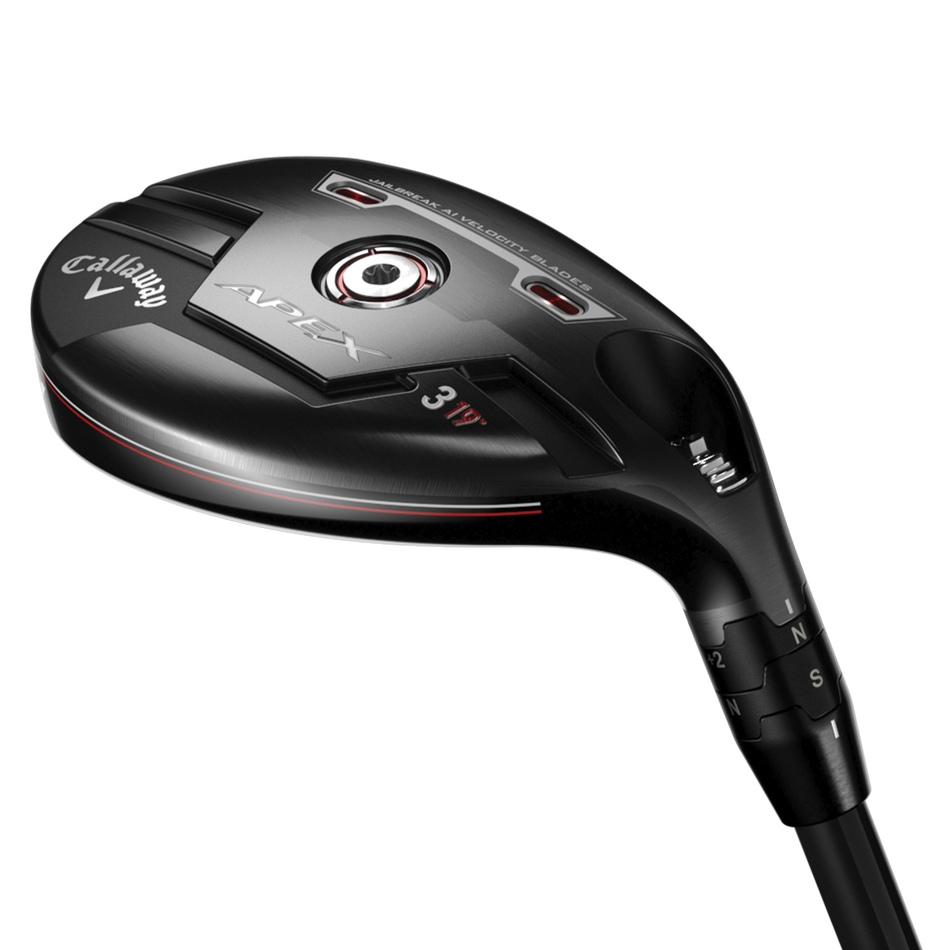 Callaway first introduced Apex Irons in the 1970's. The company reintroduced the line in 2013, and it's been well respected ever since. Their newest Apex line includes the Apex 21 and Apex Pro 21 hybrids, as well as irons of the same name plus the Apex DCB 21 irons.
This review will go over the features of the Apex hybrids. This is a hybrid that many golfers can use successfully. It offers speed, forgiveness and control, while making shot shaping more attainable.
Updated Jailbreak Technology
The main innovation with the new Apex hybrids is pairing Jailbreak technology with Artificial Intelligence (A.I.) to create Jailbreak A.I. velocity blades. Without getting too technical, Jailbreak blades provide more stiffness near the face of the club. This improves performance because more players mis-hit their hybrids by aiming too low.
The two jailbreak bars are precisely spaced to reduce twisting and increase forgiveness.So, how far can the Apex 21 hybrid hit? In an independent test, users achieved distances of up 200 yards.
Familiar Callaway Features
You'll find a couple of familiar features on the Apex 21 irons that you've seen in Callaway's line. These include:
Velocity Blades: When the face cup flexes on the crown, it produces more consistent spin across the face and improves forgiveness.
SS21 Flash Face: an A.I.-designed face is customized for each club to match the head shape and loft
Low CG: a deep, low center of gravity and dual MIM's Tungsten weights give better launch and forgiveness
Adjustable hosel: available for the Apex 21 hybrid only (not the Apex Pro)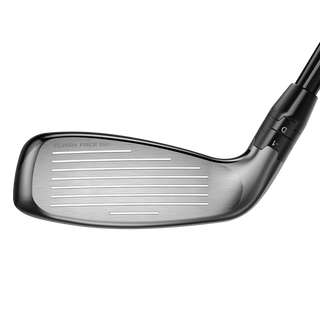 Sleek Design, Players' Shape
With the trend towards game improvement clubs in the last few years, it's refreshing to see a players' shape in Callaway's Apex hybrid clubs. You'll see there is minimal offset, the club sits square at the address and it has a compact players' shape with a carbon crown. It has a muted color combination of dark grey and gunmetal black.
Shafts:
UST Mamiya Recoil Dart 75 HYB - Graphite (70g)
Grip:
Golf Pride Z Grip Soft (50g)
Apex 21 vs. Apex 21 Pro Hybrid
The Apex Hybrid is the option that will work for most players. It has a bigger sole and profile with an adjustable hosel. Available in 19, 21, 24 and 27 degrees.
The Apex Pro has a smaller head, face and sole to suit a tour player. The weight is further forward than in the Apex, for a more penetrating flight. The face is made out of forged 455 steel and it's available in 18, 20, 23 and 26 degrees.
It's a bit unusual that the Pro doesn't have an adjustable hosel. Also, don't be put off by the word "pro" - the average golfer could play either of these depending on their preference for look and feel.
How Does Apex 21 Compare to Mavrik and Big Bertha B21?
The Mavrik and the Big Bertha B21 both had jailbreak technology, but the Apex adds on A.I.-designed velocity blades. The Big Bertha B21 and the Apex 21 both share a SS21 Flash Face.
Apex has more in common with Mavrik - they both have minimal offset and moderate shaping. In contrast, the Big Bertha B21 is more forgiving and has an enhanced offset with oversize shaping. The Apex 21 has a softer, teardrop shape than the Mavrik.
Which Pros Use the Apex 21 Hybrid?
A number of Callaway pros have already started using the brand's newest hybrid including:
Alex Noren
Eric Van Rooyen
Georgia Hall
Many of Team Callaway's players are still using the Mavrik Sub Zero fairway, like Jon Rahm and Marc Leishman. It remains to be seen if they'll make the switch within the next few months.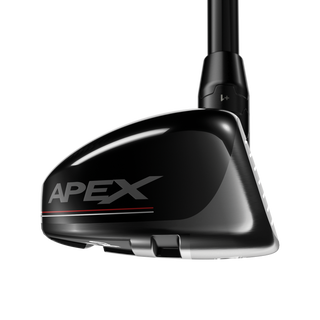 Should You Buy an Apex 21 Hybrid?
There's plenty to like about Callaway's newest hybrid. The styling and playability of this hybrid will suit a wide range of players. It's definitely a crowd pleaser. As with most of Callaway's line, the biggest limitation is the cost.
Of course, the brand holds up well in the resale market and you're sure to be getting a quality product from a recognized name. Read our GolfLink guide to choosing a hybrid club.