How to Prepare for a Long Par 5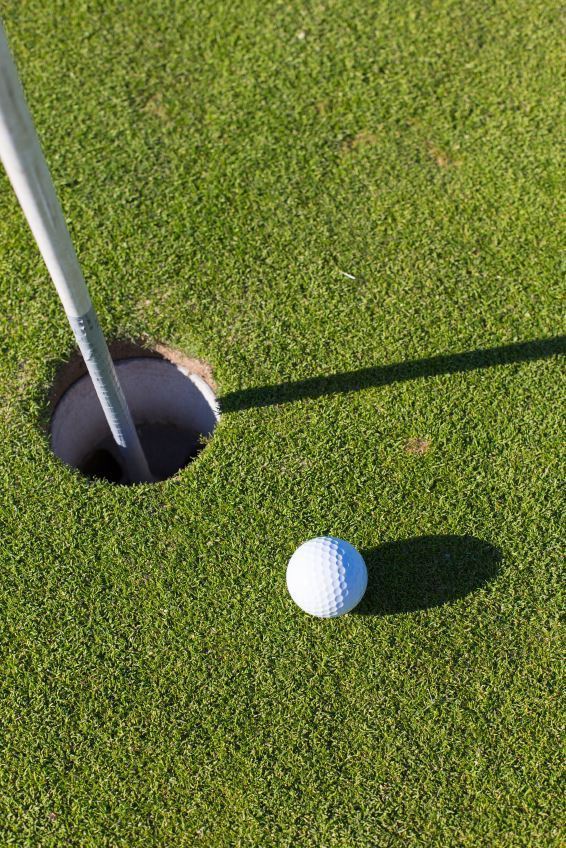 Par 5 holes are challenging for golfers of all levels. Less experienced golfers are usually intimidated by the length and often fear that they will be embarrassed by the score they put up. More experienced golfers often welcome the par 5 and realize that if the hole is played correctly, it could result in a chance for a par or a birdie. Preparing for long par 5s means having the proper mechanics and correct frame of mind.
Instructions
Difficulty: Moderately Challenging
Take your normal setup and approach at the tee box. You are about to tee off on a hole that may be 550 yards or longer, and the initial inclination is to hit the ball as hard and as far as you can. However, trying to swing harder than normal will almost always get you in trouble. Hitting your drive with a smooth and consistent swing should be your goal.
Take a fairway wood, a long iron or a hybrid club for your second shot if you are in the fairway or the short rough. You are likely 275 yards or further from the hole if you hit a good drive, and the idea is to hit the ball accurately, not to try to hit it as far as you can. Less experienced golfers often struggle with accuracy when using a wood or a long iron, and that's why manufacturers came up with hybrid clubs. Hybrids get the ball up higher and quicker than woods and provide more power than irons.
Prepare for your pitch shots to the green after you have hit a successful shot from the fairway or short rough. You should be 70 to 100 yards from the green. Use your pitching wedge or lob wedge to get within 25 feet of the hole. A pitching wedge will allow you to land the ball softly on the green, and a lob wedge will help you stop the ball very close to where it lands, giving you an opportunity to sink a par or birdie putt.
Putt the ball to within 3 feet of the hole if your first putt is 20 or more feet away from the flagstick. Naturally, you would like to make a long putt, but making 20 footers (or longer) is not a reasonable goal. Get it close so you can sink the next one.
Look forward to the challenge of the long par 5. Many golfers are afraid of hitting the ball poorly and taking six strokes or more just to reach the green. However, if you have hit the ball successfully on par 3s and par 4s, you can also do the same on par 5 holes. It's a matter of taking the proper perspective and correct attitude into each shot.
Tips & Warnings
Take your normal swing on a par 5. Don't overswing because it's a longer hole.