How to Read GPS Golf Course Maps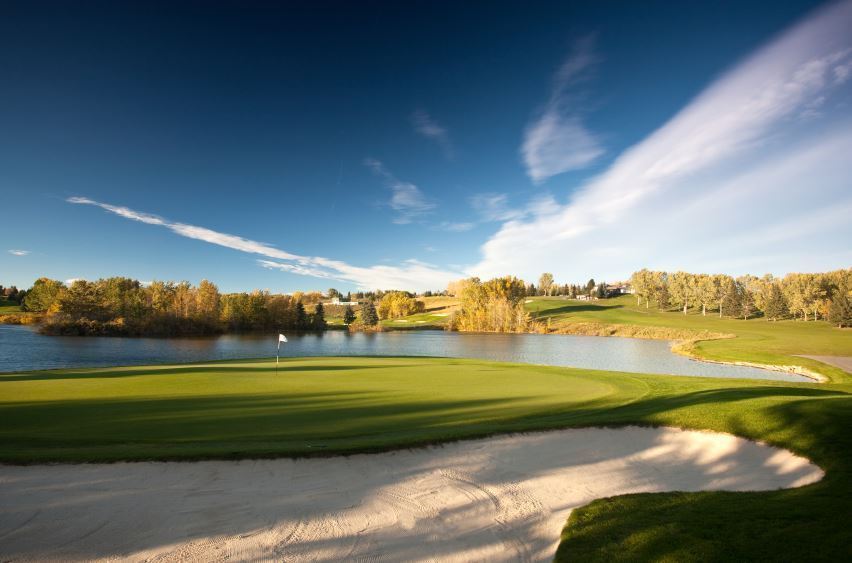 Some golfers like to use GPS maps when playing a round. Whether it's on a cart monitor, a handheld GPS caddy, or even a smartphone app, it can be an advantage to know the layout of the hole and yardage from Point A to Point B. In the end, it's all about helping golfers improve their game by knowing exact locations of greens, pins, bunkers, rough and hazards. So, it's important to know how to read GPS maps on golf devices.
Instructions
Difficulty: Moderately Easy
Power up the device and either load or download the program or file for the course you want to play. Most of the handheld devices will give instructions on how to get the course layout, while the cart devices will have the course programmed into the machine. If using an app, be sure GPS is enabled on your device.
Pick a hole and pull up its course layout. The display should show where you are standing, then the distance to the middle of the fairway and green.
Use the dial and scan through the hole. Most devices allow you to accurately move the position to your ball and show the distance for the upcoming shot. From there, you should also be able to look closely at where the hazards and pin are located.
For GPS devices on golf carts, drive the cart in position next to your ball. You will get a graphic of the hole. The screen should automatically bring up the distance to the pin, but you can change the settings by adjusting the dials to show you elevation and the rest of the hole. You should be able to move the screen to any position over the hole.
Tips & Warnings
If you still have difficulty reading the GPS map on a device or cart, consult the manual or have a course employee get additional details. The manual should have instructions on the display, while an employee should be able to show you how the cart system works.
GPS devices, especially the handheld ones, can get expensive. Keep in mind that not everyone can afford a device that has detailed course layout. You may have to rely on a range finder, which usually gives distance to the pin or a location.