How To Dress Warmly For Golf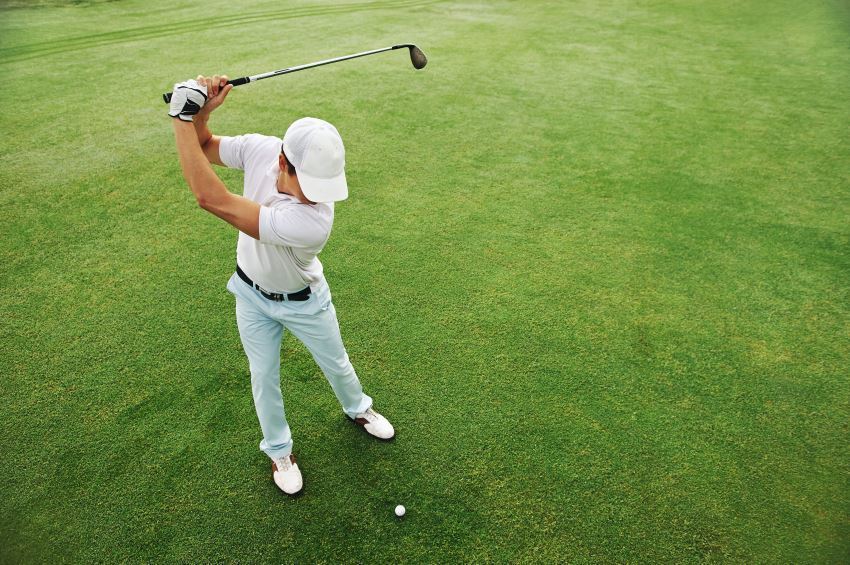 Dressing warmly for a round of golf in a cold climate is not easy. The key is being able to maintain the integrity of your golf swing while not succumbing to the elements. Wearing bulky clothes will impact the golfer negatively, so he must dress in layers to complete his round without freezing.
Instructions
Difficulty: Moderately Easy
Wear a protective undergarment such as Under Armour when playing on a cold day. Under Armour is light and strong and it will not weigh down a golfer or restrict his movement at the tee, on the fairway or on the green.
Wear rainproof pants when you are playing in the rain or when precipitation is a strong possibility. Rainproof pants will keep you from getting soaked, and they will also wick off moisture so they will not get heavy.
Wear golf shoes when you play in poor conditions. Most golfers will wear golf shoes normally, but even those who normally don't should wear them in heavy rain because they are waterproof and will keep your feet warm.
Wear a Gore-Tex jacket in cold weather. You want to play even though it is below 40 degrees and the wind is blowing. To keep the round somewhat enjoyable, wear a Gore-Tex jacket for protection and flexibility.
Wear a warm hat to keep the heat in your head from escaping. A hat is one of the greatest pieces of protection a golfer can wear in cold weather because 90 percent of your body heat will escape through your head. A wool cap will not interfere with your game and it will keep you warm.
Tips & Warnings
Make sure you are protected from the elements or your round will not be enjoyable.