Take Your Clubs in for a Winter Checkup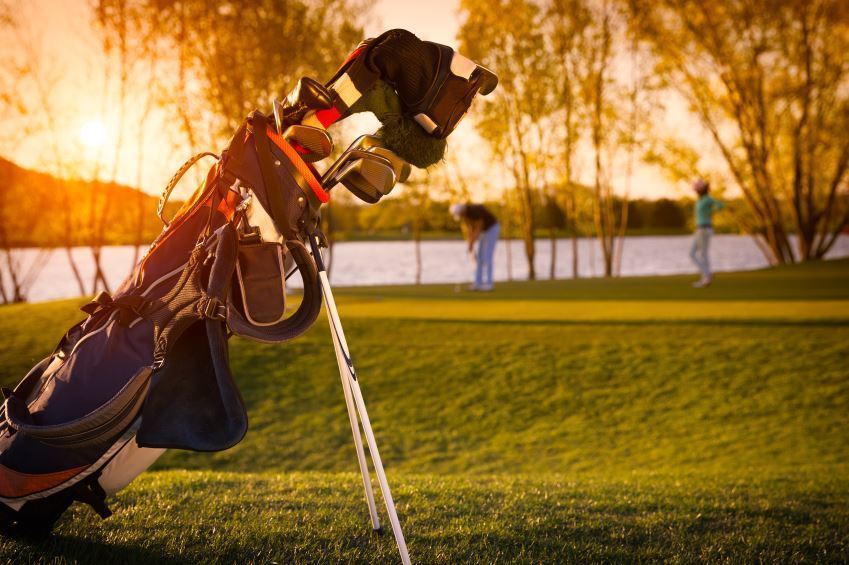 Just as you would have someone check your furnace before the weather gets cold, you should also have someone look at your golf clubs to see if they need repairs before you play golf again next spring. There are a number of things that a professional will check, from your grips and shafts to your clubheads. Also, it's a good time to assess your game and decide whether you need to make any changes to the clubs you carry. Next spring, you could begin shooting lower scores because of the changes that have been made to your equipment over the winter.
Instructions
Difficulty: Moderately Easy
Check your grips for wear and tear. Trained professionals will see if your grips have become smooth and hard, and may recommend that they be replaced. The grips on your clubs are the only connection between you and the ball, so the better they are, the lower your score. If the condition of your grips is just border line, have them replaced anyway, because the worst thing is to need new grips during the middle of the season.
See if you need to replace your shafts. A professional club repairer will look closely to see if any of your shafts are bent or if they have "gone dead," which means that they have lost their resiliency and you will hit the ball a shorter distance. Also, tell him about changes that you have noticed in your game. For instance, if you are hitting the ball longer, he may recommend that you replace your shafts with stiffer ones.
Examine your clubheads. Since they all are now made of some type of metal, your clubheads can become scratched or pitted. What's worse is that the grooves on their faces may have worn off, making it more difficult to impart backspin on your short irons and control the flight of the ball on your longer clubs. Your club repairer may make several suggestions. He may recommend that your clubheads be replaced or that he try to remove the imperfections and regroove your clubheads. Finally, if you go to the driving range a lot, you can alter the loft of your irons. A professional club maker will check the lofts of your irons and make corrections.
Take a look at your game and decide whether you should replace some of your clubs with hybrid golf clubs or wedges with different lofts. Many players today are taking their long irons out of their bags and replacing them with hybrid clubs that are much easier to hit. Also, you may need another weapon in your arsenal, and a lob wedge may be the answer, because it will enable you to get close to the flag from seemingly impossible locations around the green.