How to Use a Swing Jacket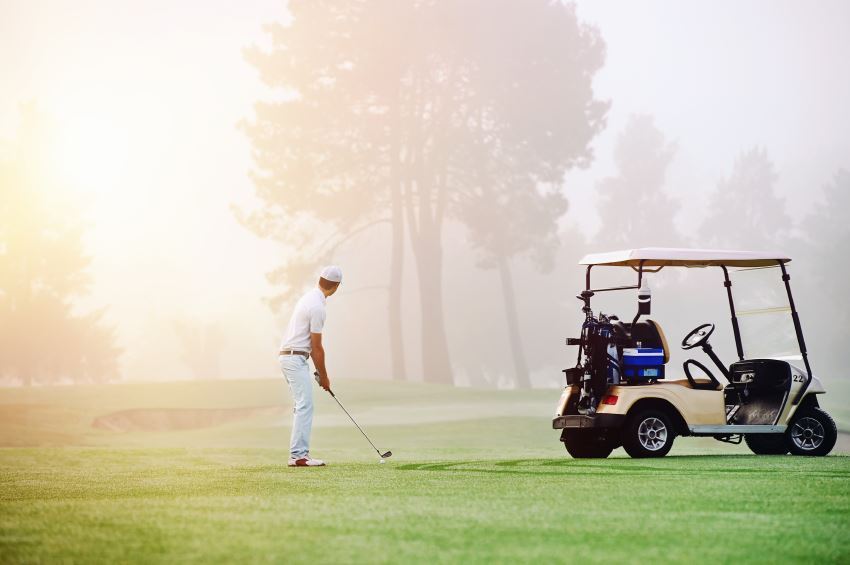 The Swing Jacket is a new training device that helps guide the golfer through a fundamentally sound golf swing. It keeps the golfer's upper body in perfect position throughout the swing and helps to teach the muscle movements and motions used throughout the entire golf swing. The swing jacket allows your body to only rotate correctly and release the club through impact and helps eliminate bad technique.
Instructions
Difficulty: Easy
When you put on the jacket, wrap it around your torso and snap the buttons along the stomach line.
Put your arms into the slots of the jacket and Velcro the straps around your upper arm.
If the swing jacket feels loose or uncomfortable, there are straps on the side to help tighten it so that it fits correctly. Tighten the arm loops so that they are comfortably wrapped around the arm. Make sure that the swing jacket fits correctly for optimum results from training.
Now that the jacket is on correctly, you should have to swing on plane. The jacket will allow the body to swing only in a certain way if worn right; therefore, allow yourself to swing in accordance to the jacket's path. If you use this aid correctly, it will help to develop a proper swing and give you the muscle memory to repeat it.
Tips & Warnings
Make sure the jacket is strapped on securely.