How to Start Playing Golf: Essential Tips for Beginners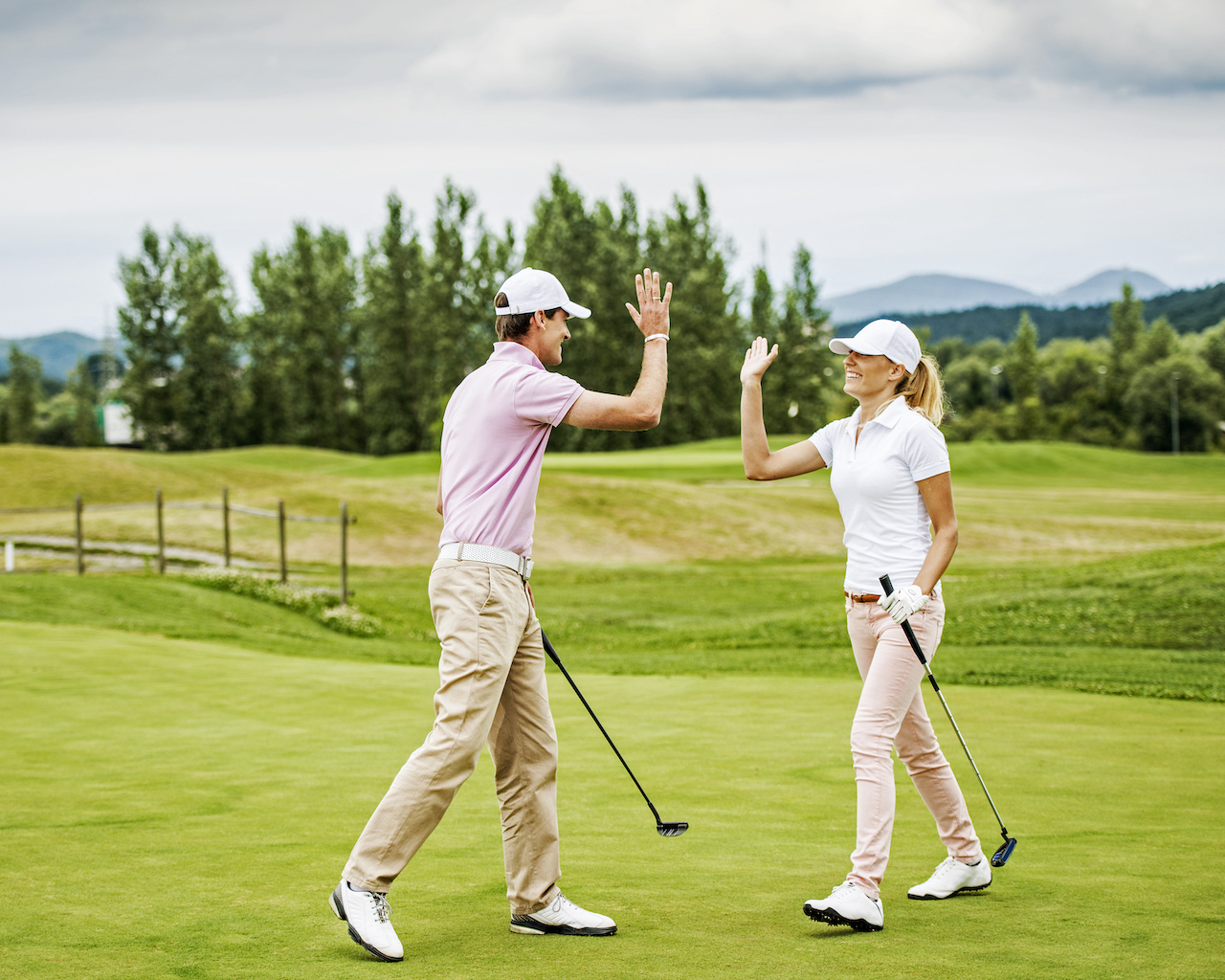 If you're a beginner golfer, there are a few important things to learn about how to start playing golf before you hit the links. Once you've completed this checklist, you'll be ready to hit the golf course with confidence. Here are the key beginner golf tips.
Beginner Golf Equipment
Before you tackle a golf course, driving range, or lessons, it's important to make sure that you have golf clubs that are appropriate for your skill level. You don't necessarily need to get fit for the top-of-the-line, newest equipment, but you do need to make sure your set of golf clubs suits you.
For brand new golfers, it's hard to beat a complete package set of clubs that includes a golf bag and all of the essential pieces you'll need to get going. For example, any of the package sets from Top Flite are more than enough to get started. With these club sets, you'll get a golf bag, woods, irons, wedges, and a putter.
No matter what equipment you choose, do your research before you make your golf club investment.
Beyond golf clubs and a golf bag, you'll also have to invest in the following:
Golf shoes
Golf balls
Tees
Golf glove
Lessons
Too often, new golfers buy golf equipment and try to skip the single most important step to getting started: taking golf lessons.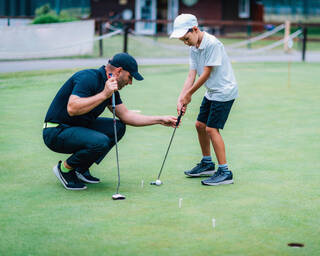 It is incredibly important to find yourself a local PGA or LPGA teaching professional to not only help you learn the fundamentals of the golf swing, but also how to carry yourself on the golf course throughout your round. Golf is a difficult game, and the learning process is what usually makes or breaks how long people stick with it. Whatever budget you have for starting to play golf, make sure some of it is reserved for instruction.
Practice Time
If you've purchased golf equipment and have taken lessons, your next step as a beginning golfer is practice. Ask your golf instructor how your practice time should be split up, with a mix of time on the driving range and on the practice green.
Golf is a game of repetition, and the more you can complete that repetition the better off you'll be. Of course, life is busy, which is why it's important to carve out practice time each week. Perhaps it's an hour after work one day or the first thing you do on a weekday morning. Wherever practice time fits into your schedule make it a habit and commit.
Golf Etiquette
Once you have your swing mechanics in a place and you feel comfortable on a golf course, be sure that you have a grasp of some of golf's main rules and etiquette. This can range from being a considerate playing partner and understanding where to stand to how to proceed after hitting a ball out of bounds. Some golf etiquette guidelines are in place to promote an efficient pace of play, which is a main factor in how much your playing partners and the groups behind you will enjoy their day on the course as well.
There's a lot to learn about the game of golf, and sometimes learning as you go along can also be beneficial.
Golf Buddy
Having a reliable golf buddy to help guide you as you progress is an important part of learning to play golf. Usually, this individual is a little more advanced than you and can help you understand certain scenarios on the golf course.
In addition, a golf buddy is a great way to measure your skill progression. For example, if your golf buddy would typically shoot 15 shots better than you but then you notice that number gets reduced to 12 shots, you're making noticeable progress.
Set Realistic Expectations
Your golf game should come with expectations and real, attainable expectations at that. There is no such thing as overnight success in golf, so set attainable goals. Your certified PGA or LPGA instructor should be able to help you set goals and expectations.
Have Fun
The most important thing to have on your golf mind is to have fun at all costs. The game can be incredibly frustrating, especially in the early stages. Keep in mind that the professionals you watch on TV are the best in the world, your game will most likely never come close to matching theirs. Play the game for your own personal level of enjoyment and never let golf become a chore.
Conclusion
The beginning stages of golf are the building blocks of a game that you can play for the rest of your life. Starting off in the right direction breeds success for every next step in the learning process. Follow these essential tips and you'll be well on your way to an enjoyable golf life.