How to Make a Golf Net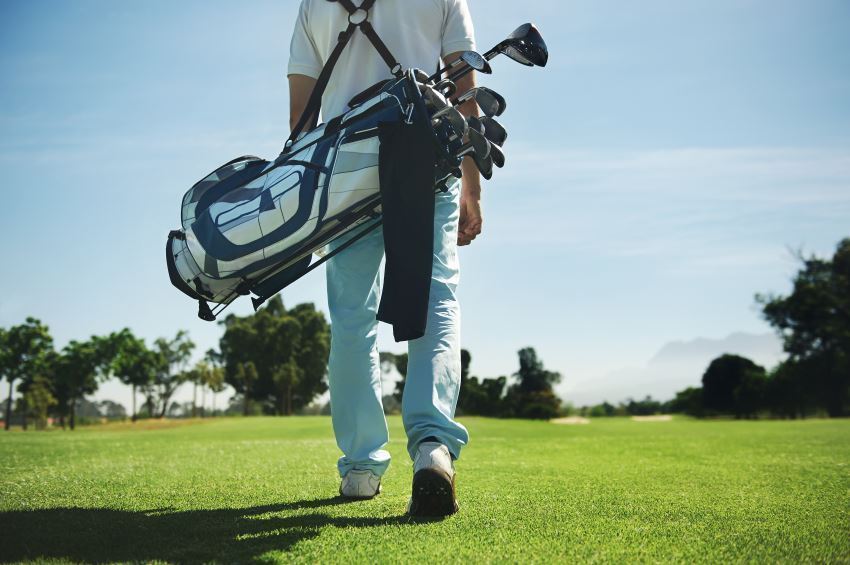 Once golf has gotten into your blood, it's hard to go for more than a day without thinking about your last round or your last swing. But you soon realize that thinking back to the previous round doesn't do you any good. You're much better off practicing and thinking about the round ahead. You can practice by going to the driving range, but you might not have enough time to do that. You can practice any time at home if you build your own golf net.
Instructions
Difficulty: Moderate
Purchase metal or plastic piping in 4-foot lengths at your local hardware store. This piping will form the skeleton of your golf net. Purchase the joints so you can position the pipe lengths together and also mesh netting you can attach to the device so your golf balls will not go flying.
Attach two 4-foot pipe lengths to a joint to form the right side of the bottom portion of your net. Do the same for the left side. Attach a triple joint to each of the portions you have joined together and collect the bottom of the golf net with two more 4-foot pipe lengths.
Connect the vertical portion of the pipe joint described in Step 2 with two more pipe lengths on each side. This will help you build the vertical portion of the net. Place the L-joints at the top of the connection and join two more pipe lengths to take you back to the front. Use two more L-joints to connect the top front sides together.
Attach the mesh netting to the frame to complete the golf net. Sporting goods stores sell golf netting. You want it to be strong enough to keep the golf balls from going through the net and destroying your neighbors' property.
Tee up your golf ball at the front opening of the net and start working on your swing. It's something you can use several times a week, and you can build a repeatable swing in just a few weeks.
Tips & Warnings
Use bricks to weigh down the rear end of your golf net on windy days.