How To Build A Putting Green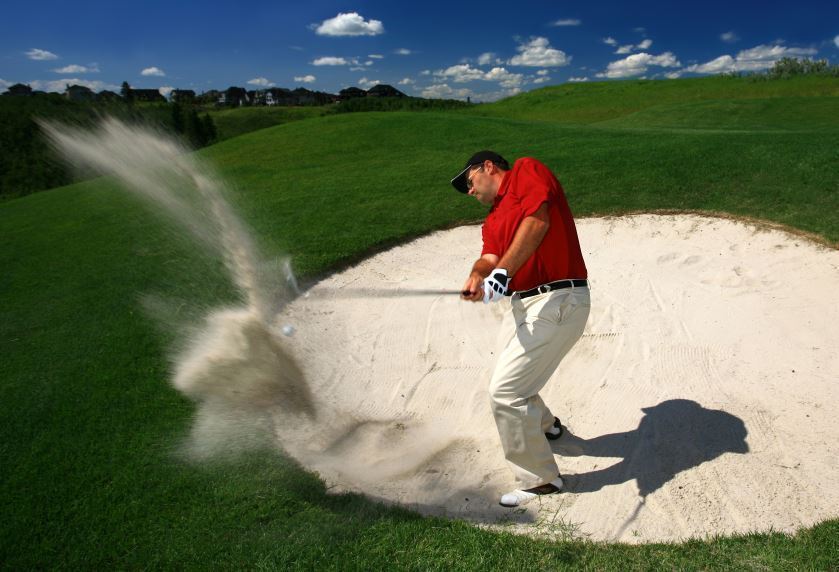 One of the dreams many golfers have is to have their own course, or at least their own practice facilities at home. Most of us do not have enough land or money to have even a single golf hole in our yard, but many of us could afford to put our own putting green at our house. If you are prepared to do the work yourself, as little as a few hundred dollars is enough to put a reasonable grass putting green in place.
Instructions
Difficulty: Moderate
Measure out the area you have available for the putting green and ensure you have sufficient supplies to build a green of this size. Pick a high area of the garden, but one that does not have high traffic upon the soil. Laying the green to be slightly above the surrounding land will aid drainage.
Dig out the area to a depth of 9 or 10 inches. Depending on the nature of the site you are using and the nearby area you might choose to dig to a shallower depth and have the green slightly proud of the surrounding land. This will help with drainage and keeping the green a distinct area for maintenance purposes. Clear away all rocks, lumpy material and bad soil. Although some of the digging can be done mechanically, the clearance really needs to be done by hand and shovel to make sure it is thorough enough.
Put in a base layer of crushed stone and PVC piping for drainage. Use drainage pipe that has holes pre-drilled to allow water flow. The stone needs to provide a thin base and then cover to the top of the pipe.
Add a sandy base to help with drainage and let it settle to a good even surface. Let the sand fill any holes in the crushed stone and then add more until you have an inch depth on top. Then lay down your new, clean soil to a depth of around one inch. Topsoil can then be added and the base layers compressed. Put in as many slopes and contours as you wish, but remember that there will be settlement over time. Make sure the surface is smooth. Any lumps left in at this stage will form blemishes or obstacles on the surface of your green.
Select the best variety of grass for your green. In cooler climates, bent grass is the best choice. In warmer climates, Bermuda grass is preferable.
Install an irrigation system so that watering can take place at the same time each day. Good irrigation is one of the most essential elements in maintaining your green. The other key element is mowing. A high quality blade mower will be necessary to get the required evenness and quality of cut.
Tips & Warnings
Having a putting green at home will inevitably improve your short game; many professionals have their own putting greens.
If you have a real grass putting green, you have to be prepared to put in the time maintaining it. Cutting to 3/16 of an inch every one to three days is only part of it. Allow an hour a day for adequate maintenance. If you do not have the time to do this, or do not want to, consider employing a professional firm to fit a synthetic green instead. Although hole positions will be fixed and it may look artificial, the playability of the surfaces in recent years has become excellent and the need for maintenance is eliminated. This option will, however, be more expensive than the real grass option.