How to Clean Your Golf Clubs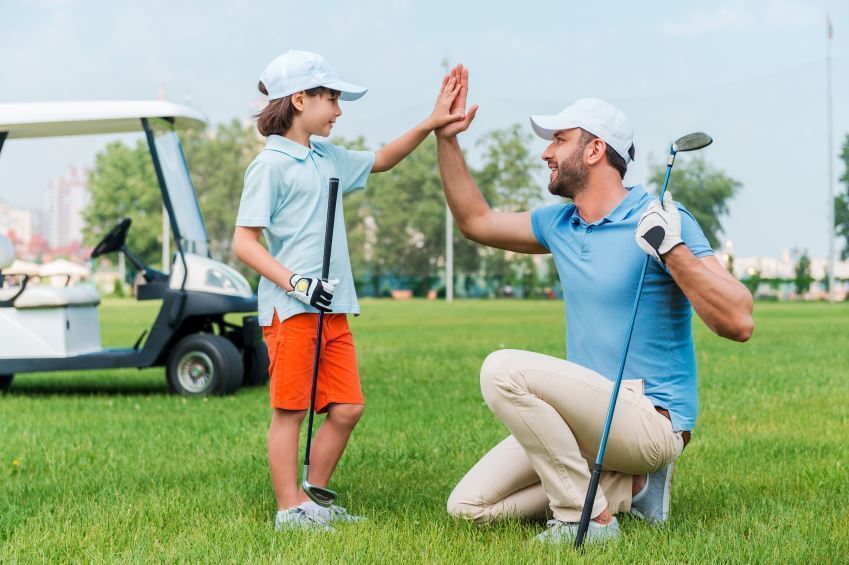 Cleaning a set of golf clubs at home requires little time, money and effort. Debris-free grooves and polished irons can help golfers perform their best while out on the course. Additionally, at-home club cleaning allows for individual club analysis and quality inspection.
Instructions
Difficulty: Easy
Formulate the club cleaner. Fill plastic bucket with warm water; ensure water level is only the depth of the club head. Verify water temperature is not too hot to avoid club damage. Add a squirt of dishwashing soap and mix until solution is soapy.
Allow the iron club heads to soak for two-minutes in the bucket of sudsy water. Do not get the ferrules wet; Only the club head should be submerged in the cleaning solution. Caked sand, dirt, chemicals and oils should begin to separate from the club grooves.
Exert special care with cleaning woods. Never submerge woods in water; Instead, dip a clean rag into the cleaning solution and rub over the heads of the woods. Brush the grooves as neccessary and thoroughly dry when cleaning is complete.
Scrub the heads of the irons with a soft-bristled brush. Carefully cleanse all sides of the club head, brushing out dried debris with focused strokes. Furthermore, gently scrub the sole of the golf club and exert caution to not scratch the club shaft.
Flush the iron club heads with clean, warm water. Be watchful to not get the other club parts wet. Inspect each individual club to ensure grooves are free of dirt; Should debris remain caked in between club head grooves, repeat the soaking and brushing process.
Rub and polish the golf clubs. Confirm club head cleanliness; Then, use a dry, soft towel and rub the club head, ferule and shaft. Once fully dry, appreciate your set's invigorated brilliance and improved function.
Wash the golf club grips. Repeat Step 1 and moisten a cloth with soapy cleaning solution. Rub golf grips to wash away oils, dirt and chemical residue. Dry with an undampened rag and evaluate grip condition.
Return golf clubs to bag. Confirm that clubs are fully polished and dry to avoid damage in storage. Periodically wipe down clubs during play and post-game to maintain the cleanliness of golf clubs.
Tips & Warnings
Plentiful professional club cleaning products are available to consumers; Consider purchase as a club condition investment.
Never clean golf clubs in hot water temperatures. Do not immerse woods in water. Only use non-wire scrubbing brushes.
Never clean golf clubs in hot water temperatures.
Do not immerse woods in water.
Only use non-wire scrubbing brushes.
Resources