How to Play Tournament Golf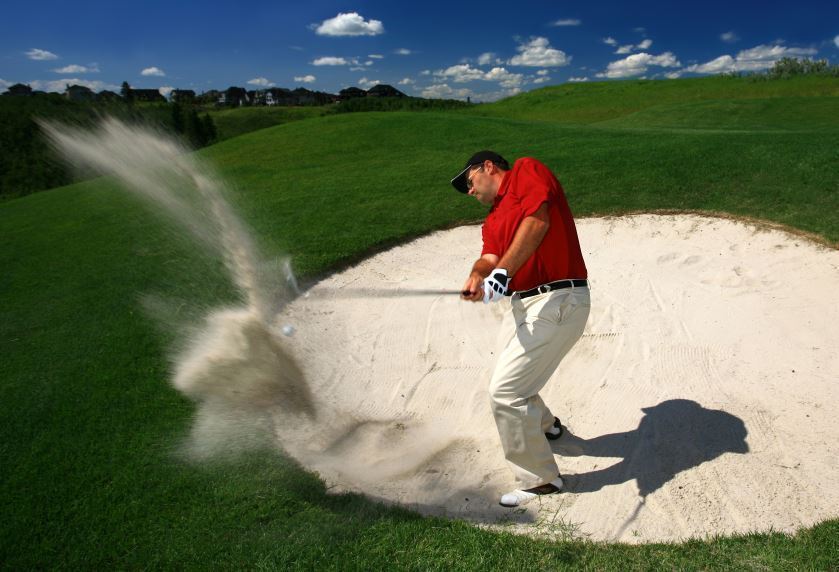 Once you start to get proficient in golf, you will probably want to test yourself by playing in a few tournaments. You don't have to be a professional to play in a tournament. If you belong to a golf club, it probably has plenty of opportunities to compete against other members. If you play at a public course, try some of their events to see where you stand.
Instructions
Difficulty: Moderately Challenging
Prepare for the tournament by hydrating properly the night before, getting plenty of sleep and eating a good breakfast. Have two or three bottles of water in the four hours before you go to sleep. Make sure you get in at least 7 hours of sleep and eat a high-protein breakfast.
Get to the golf course at least a half-hour early. You want to warm up properly before you start playing. Do your stretches and go to the driving range and hit 20 to 30 balls before your tee time.
Play the first hole as if it doesn't count. If the first hole doesn't go well, many golfers have a hard time keeping their confidence up. So, don't put too much emotion into the first hole. Play it the way you would normally play your first hole and then start getting your tournament game face on.
Study your shot and take in all factors before you hit the ball. Know which way the wind is blowing and how it will impact the shot, and understand the landing areas near the green. Once you determine how you want to hit your shot, walk up to it, take one practice swing and then hit the ball.
Don't dwell on mistakes. If you are coming off a poor shot, try to get it out of your mind. You need to have a clear head for every shot you take. If you are coming off a great shot, don't dwell on that either. You need to live in the moment when you are playing tournament golf.
Tips & Warnings
Play with a clear head and a positive state of mind. Have fun. Whether you win the club championship or not, you are not going on the pro tour. Don't make more of it than it's really worth.