How to Plan a Halloween Golf Tournament That's Wicked Fun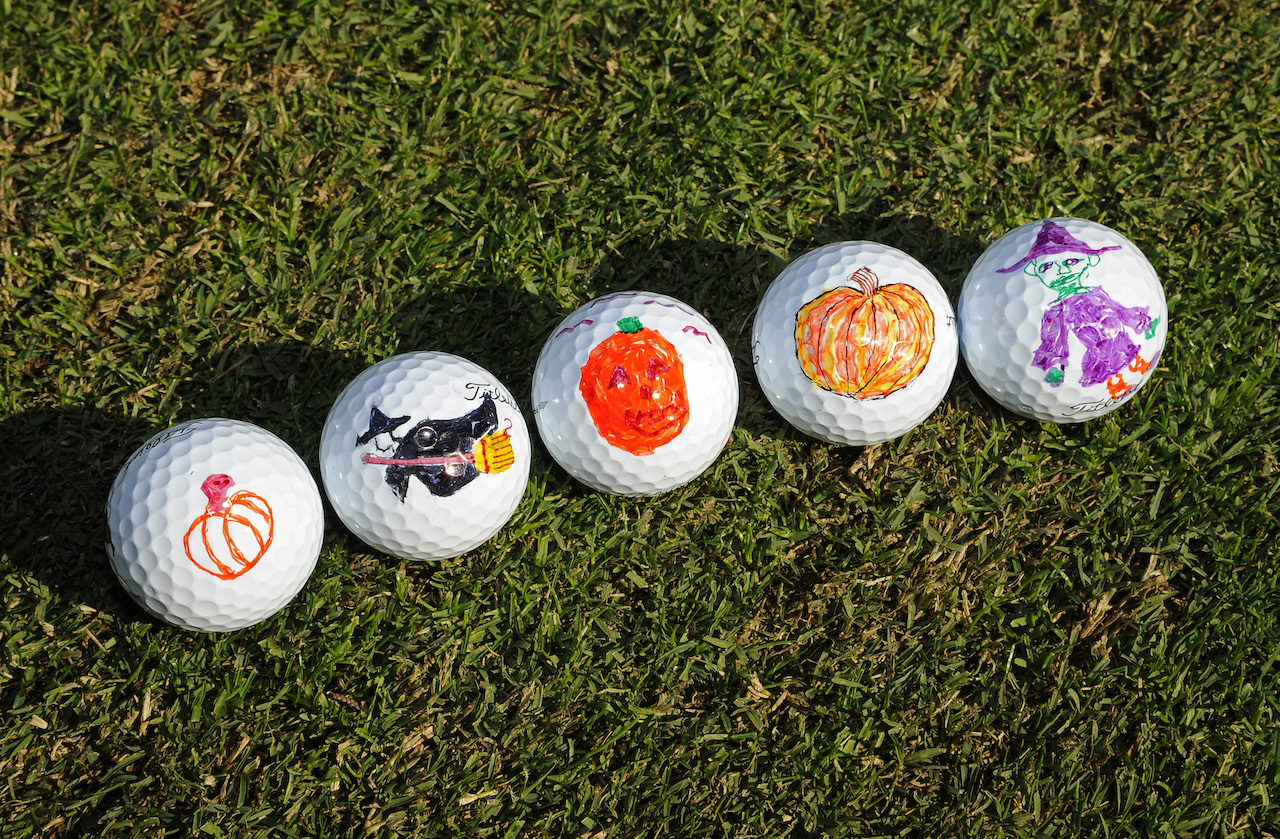 Organizing a regular golf tournament can be challenging in itself, but when you decide to throw a Halloween-themed tournament, it's one of the few times you can have fun with it.
If you plan and advertise your Halloween-themed tournament properly, you just may receive have players demanding to come back year after year.
To Dress up or Not to Dress Up for a Halloween Golf Tournament
Volunteers and anyone working the tournament but not playing should dress up in a costume. Halloween costumes are usually not the most comfortable outfits to play golf in, so refrain from requiring players to dress up while on the course.
A better practice is to give them the option as some players will use their creativity to come up with something that looks great, and still gives the ability to play a round of golf. A few ideas include dressing up as your favorite professional golfer, or something else golf-friendly.
Decorating the Course and Clubhouse
Whether or not golfers dress up for festivities, the course and tournament facilities should be decked out in a Halloween theme.
Ensure all of the tournament paperwork, from the sign-up sheet to the rules sheet, includes a Halloween theme. Ask the golf course management to get involved by allowing you to decorate the starter's booth with some basic Halloween decorations.
When you advertise, be sure to include the Halloween theme and mention that a costume party will follow the tournament. Get local businesses involved by donating prizes in exchange for prominent advertising spots at the after-party.
Halloween Tournament Day
During the actual tournament, there is very little that can occur for a Halloween theme. You cannot have monsters coming out of the woods to startle players or loud noises piped in through speakers placed in the woods because no matter how fun it seems, it will inevitably result in complaints.
Instead, offer the players Halloween-themed goodies, an orange and black towel, or jack-o-lantern designed balls for a novelty gift.
You can decorate the course to some extent by placing small hanging decorations on each flagstick. Plastic spiders, plastic skeletons, and other hanging decorations would be appropriate here. Another option could be making special orange and black flags on the flagstick, specific for the event.
There could even be Halloween-themed tee markers, like pumpkins or giant spiders, to tie the theme into the day. Maybe create a makeshift cemetery — out of the way — in a difficult part of the course and find ways to use inexpensive decorations on all golf carts. Don't be afraid to spend some of your budget on decorations because it is Halloween after all, and while the costumes and scaring people may be a no-no, setting the ambiance is still appropriate.
Tournament Format
Instead of a traditional format for the Halloween tournament, here are two Halloween-themed formats that could make for a fun event.
Skins
Skins may be a fun option since it's Halloween, and the name itself can play into the theme. Players would go head-to-head in a match play where each hole has a set value. Whoever wins the holes wins the skin and whatever it's worth.
This format can be fun because you cannot halve holes, so the value of the next hole increases if the two players tie.
Ghost
Another Halloween format that would be good to use is the Ghost. This format requires three players to play out a four-ball better-ball match with an imaginary player.
One golfer will play with the "Ghost," That player will give shots to every other player in the group, so it's best to have the highest-handicapper with it because the Ghost makes par on every hole.
Halloween After Party
When playing is over, make sure there is a Halloween-themed after-party in the clubhouse. If costumes were discouraged during the tournament, suggest that golfers put on costumes before entering the club to claim their prizes.
Designate a few costume judges and set aside three prizes for a costume contest. Cover all the tables in the clubhouse with Halloween-themed table cloths, and play Halloween-themed music throughout the party.
When you advertise the costume contest, emphasize the idea that a golf-themed costume will have the best chance of winning.
Offer golf-themed costume ideas, like a golf outfit from the 1920s, with knickers and a flat hat, the outfit of a character from a famous golf movie, or a Scottish costume to honor the country that invented the game of golf.
Set up a large metal tube in the corner of the room on a plastic sheet, fill it with water, and then fill it with apples for bobbing for apples, but also put in golf balls they can bob out for extra prizes. Tie together the idea of golf and Halloween by offering all participants a trick or treat bag filled with small gifts such as golf tees, ball markers, and repair tools.