How to Create Perfect Putting Impact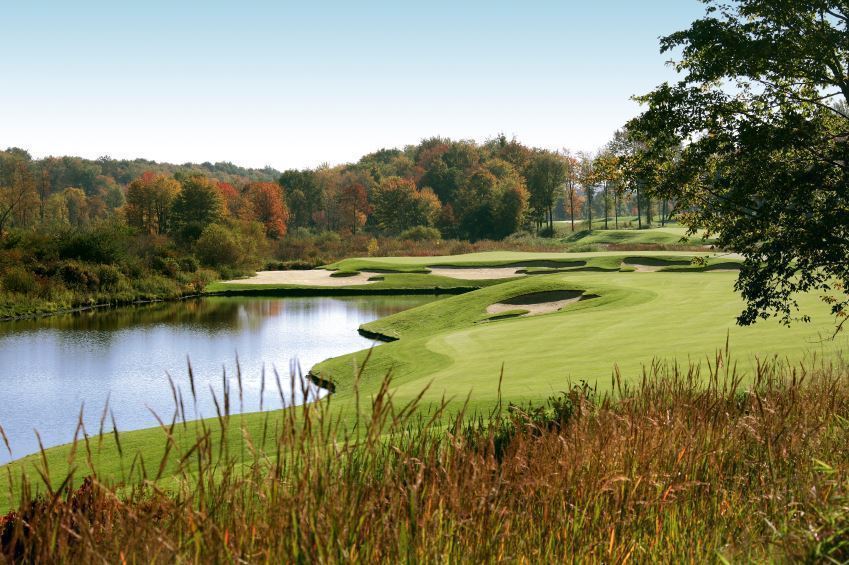 Becoming a good putter is one of the most important steps in your golf game. Golfers who can putt the ball consistently can take 5 to 8 strokes off their score. While the ability to read greens will help a golfer on the green, the most important thing is to create a consistent stroke to hit the ball solidly.
Instructions
Difficulty: Moderate
Stand behind your golf ball and look at it in relation to the hole. Are there ridges on the green? Will it break left or right? Determine whether it's an uphill or downhill putt. Once you figure these things out, you should be able to determine how hard you will need to stroke the ball.
Take one practice swing when you walk up to the ball. Many golfers will want to study the ball for 30 seconds, take 2 practice swings and then take another long look at the ball before taking another practice swing and then hitting it. This only leads to over-thinking the putt and adding tension to the process.
Take your club back 6 to 8 inches for a 10 to 12 foot putt. This is your backswing. You will want to come forward, make impact with the ball and bring it through the ball about another 6 to 8 inches.
Keep your eye on the back of the ball once you get yourself ready to hit the ball. You don't want to pick your head up before you have hit the ball because you want to see it roll into the hole. There will be plenty of time for that.
Go to the practice green before your round and try hitting 20 to 30 putts of varying lengths before you start your round of golf. This will get you prepared to putt once you begin playing.
Tips & Warnings
Continue to breathe normally when you putt. Some golfers hold their breath in order to eliminate movement. However, this creates tension and leads to an inconsistent putting stroke.