How to Attack a Tucked Pin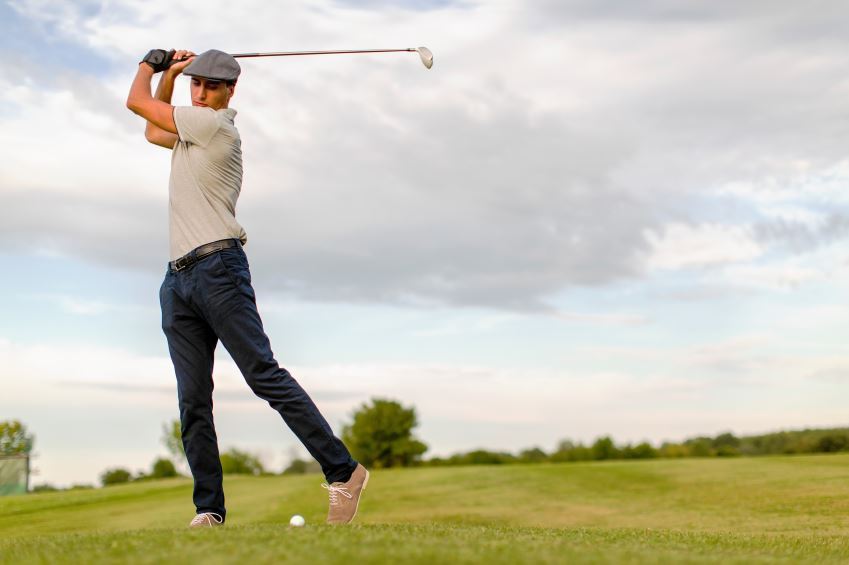 Attacking a tucked pin is a simple task that takes a little thinking and a confident swing to have the correct shot. Tucked pins can be tricky, and it is essential to avoid trouble and to put yourself into a solid scoring position. There are a few key areas to focus on when trying to hit it close to a tucked pin. It is a somewhat simple shot that it takes a little more concentration.
Instructions
Difficulty: Moderately Easy
Picking the right club. When selecting a club, always use a club that takes a full swing. It is difficult to judge how hard to swing on a tweener shot where you are taking between a half and three-quarter swing. Use the closest club to a full swing as possible.
Adjusting the flight. It is imperative to get the ball into the air because there is trouble in front of the pin and there might be only so much green to work with. So get the ball into the air and allow for it to come down softly, sticking it near the pin. Picking a club that will need a full swing should help with getting the ball into the air.
Swing confidently. It is important to relax and have confidence with a shot such as this. If you tighten up, it can lead to you coming up on the ball and having a low ball flight, putting the ball into trouble and a tough location for an up-and-down. After selecting a club, visualize your desired ball flight, then take a smooth full swing. On the finish, bring the club high and allow the ball to get into the air.
Tips & Warnings
Relax. Use a full swing.
Relax.
Use a full swing.