How to Stop Shanking Short Chips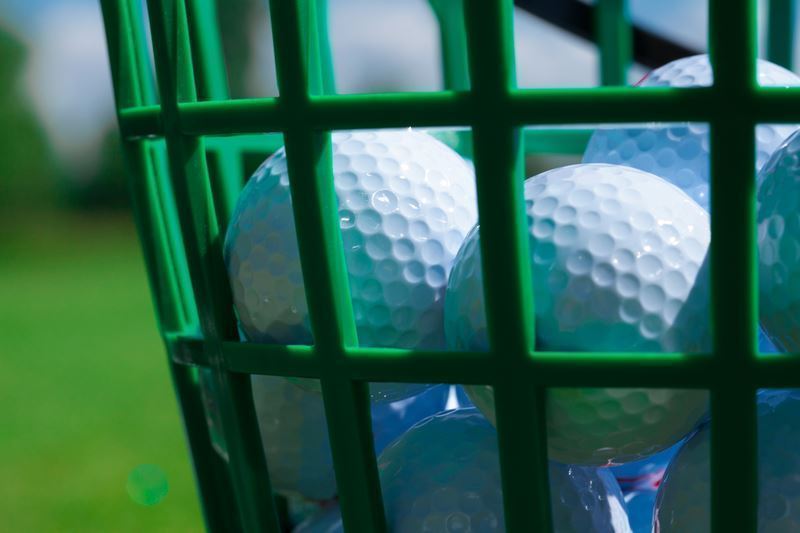 The shank may be the ugliest shot in golf. It's so painful and destructive that many pros don't even refer to the shank as a shot. It is a complete mis-hit, one that dribble off the inside part of the club and dribbles off to the right. Here's how to prevent shanking your chip shots
Instructions
Difficulty: Moderate
Take your 9-iron when you want to chip the ball from about 50 yards. Since you are planning to chip the ball instead of pitch it, you are not likely facing any hazards on your way to the green. If the green is straight ahead, square your left shoulder to the hole and put your left foot directly under your shoulder. Bring your club back to mid-thigh and come through with a quick, punching motion. Keep your eye on the ball and watch the face of your club make contact. Bring the club forward to mid-shin level.
Use your pitching wedge when you are less than 20 yards from the hole. With this chip, play the ball about 3 inches closer to your back foot than a standard tee or fairway shot. Use your pitching wedge as if it were a putter and this was an elongated putt.
Take your 8-iron when you are 50 to 70 yards from the hole. This is an especially effective shot when you are in the rough. Once again, your goal is to hit the ball squarely. Since you are in the rough, play this shot one ball length closer to your front foot. Keep your wrists still as you come through the ball. The ball should pop up quickly and then start bouncing straight toward the green from the fairway.
Chip the ball at the hole when you are going uphill toward the green. By hooding your 9-iron and playing the shot one ball length closer to your back leg, the ball should take off on a line to the uphill portion of the hole, hit the ridge and then roll toward the hole.
Take your 8- and 9-iron to the driving range along with your pitching wedge. You can practice with these clubs until you are comfortable. The chip is a relatively easy shot to learn, but the more you practice it, the closer your will come to mastering it.
Tips & Warnings
Always see the back of the ball when you hit it. You won't shank the ball if you hit the back of it.