How to Grind a Golf Sand Wedge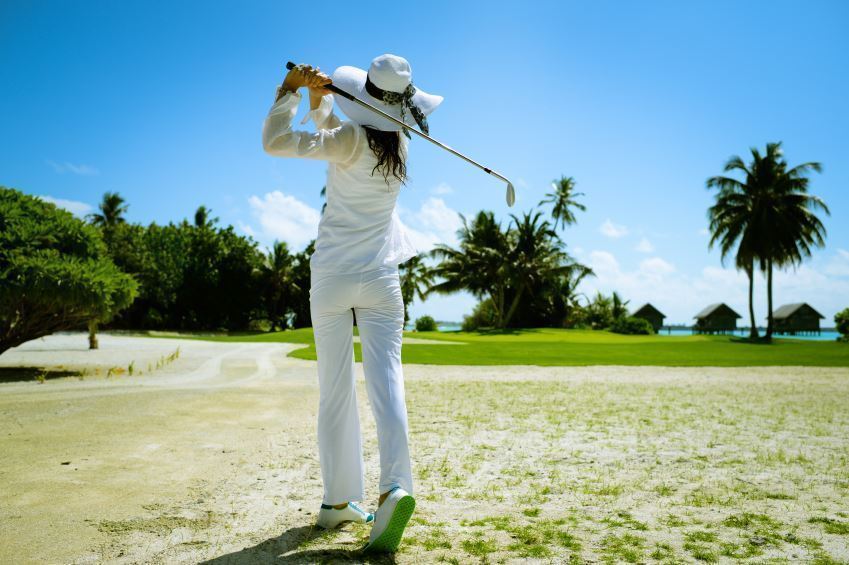 Grinding a sand wedge is not as easy as it might seem. Years ago, a tour player on the staff of Cleveland Golf decided he would do grinding on his sand wedge. When he finished, he had a sand wedge you could shave with, but it was useless as a sand wedge.
Instructions
Difficulty: Challenging
Grinding a sand wedge requires knowledge of how you want the wedge to work and how and where to grind on it. Make sure you know what you're doing and why. If you have several wedges to practice on, then go for it.
You might have a sand wedge with too much bounce (the trailing edge of the sand wedge is higher than the leading edge). Some bounce is needed on a sand wedge for it to perform properly.
Removing the bounce should be a slow process. Start by grinding on the trailing edge of the heel area on the flange (the area near the hosel on the bottom of the club head). Slowly grind down the heel, moving from the hosel area toward the middle of the flange. As you grind off weight, remember to keep blending the grind so it looks natural. You do not want to have any sharp or straight edges.
After taking off a little bit of bounce, test the club. If you need to remove more bounce, keep grinding a little at a time until you have reached the required results. An important thing to remember is a sand wedge needs weight to function properly, so don't take off too much weight unless you are going to put lead tape on the back of the club head to keep it the desired weight.
When grinding anywhere on a sand wedge, always keep the lines soft and rounded. The worst thing you can do when grinding is to leave sharp or blunt edges.
Resources