How to Attack Doglegs on Windy Days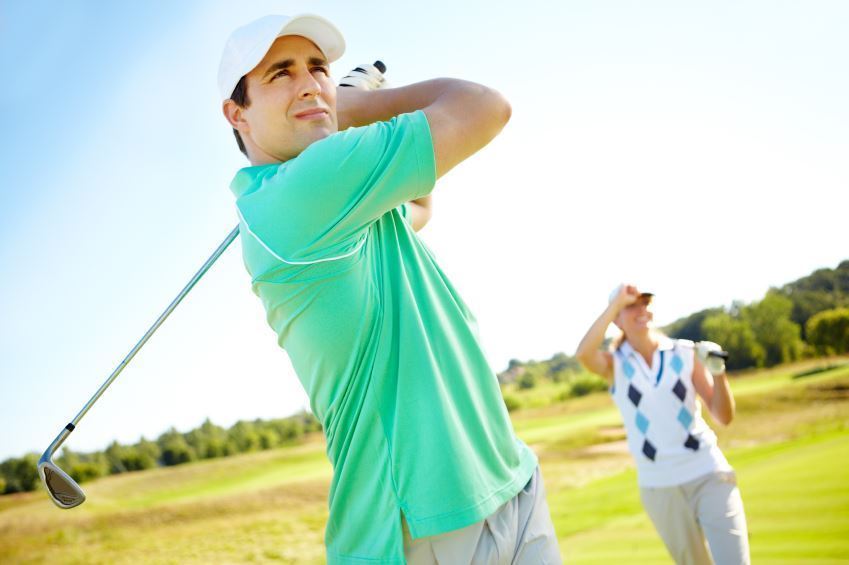 A dogleg hole starts out straight and then bends to the right or left midway down the fairway. Doglegs are usually par-5 holes but can also be par 4s. Dogleg holes are usually a great opportunity for big hitters to take advantage of their power and cut distance off holes. However, what happens when it's a windy day? Should the golfer maintain an aggressive attitude or get conservative?
Instructions
Difficulty: Moderate
Check the direction of the wind. If it is blowing to your right and the dogleg goes to the right, play it aggressively if you are a big hitter. Instead of trying to hit your drive down the middle, hit it to the corner of where the fairway starts to bend. If you can hit the ball far enough to carry to that corner, your ball will get great bounce and roll toward the hole.
Play a very low shot if the wind is blowing the opposite way of the dogleg. You may want to use your driver or a 2-iron on the tee and play it a little bit back in your stance. This will keep the ball low and keep the wind from affecting your shot.
Play a low shot if the wind is in your face and do not swing too hard. You are not going to overpower the wind. The best thing you can do is cut through it. Play the ball closer to your back foot by about one ball length and keep your head down and follow through.
Play a draw shot if the dogleg bends from right to left. To do this, close your stance a bit so your front foot is about 2 inches in front of your back foot. When you address the ball, turn the clubhead slightly to the left. This shot will work especially well on this type of hole because a draw goes from the golfer's right to left. If you have the wind blowing to your left, this can help you hit an exceptional drive.