Never 3-Putt Again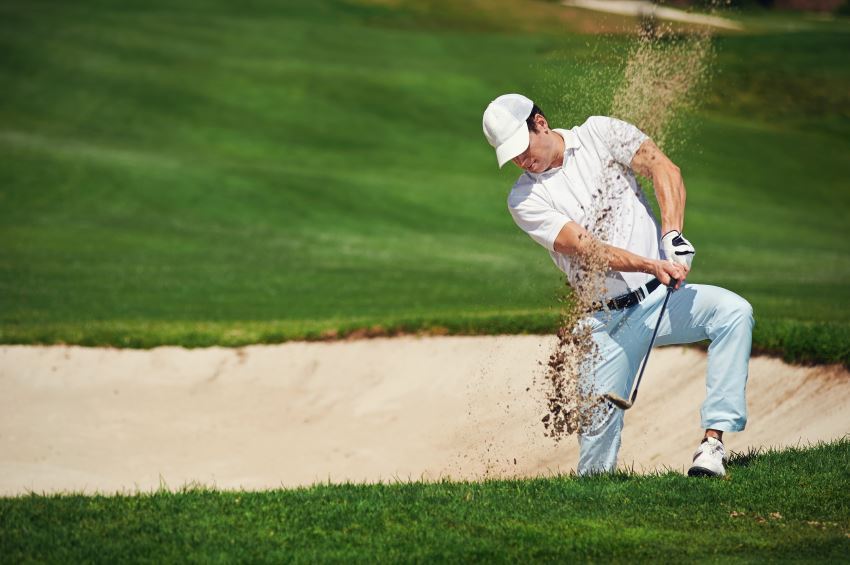 Putting is the most important facet of absolutely every single golfer's game. Putting is where a round is either going to be good or bad. Putts must be made to have a great round. One of the most crucial flaws to a round can be the notorious three-putt. This happens to even the best golfers and is a huge damper on any scorecard. Avoiding three-putts will drop strokes off every scorecard and can be done through practicing and understanding a few key concepts.
Instructions
Difficulty: Moderately Easy
Aim. When attempting your first putt, it is not necessary to always make the putt. When you have a good birdie chance, put it in the hole, but when it's a 50-foot putt, try to put the ball within 2 feet of the hole. This gives you more than 6 feet of area where your longest putt is 2 feet. These tap-in putts will lower your chances of three-putting greatly and make a much more comfortable second putt. If you miss when trying to make the putt the first time, it can end up 6 feet past. Therefore, it's OK if you miss the first putt, but put it in an area so that it is an easy attempt at the second putt.
Read. It is imperative to learn how to read greens properly. This step goes along with Step 3, because for someone to learn how to read greens, it takes lots of practice. Practice putting anytime you are at the range. A great drill is to set a group of eight balls around a hole so they make a circle. This will give you the ability to putt against all the different breaks and to begin to have the feel of a proper stroke from each specific area.
Practice. Practicing is essential! This is overemphasized for good reason, because the best players in the world may spend 2 hours practicing putting each day. That is a lot of time for the average golfer to donate to practicing; therefore, just make sure you practice every time you are out on the green. Once you pick up the feel and can put it in that 6-foot circle, there will never be a three-putt again.