How to Escape The Worst Rough Lie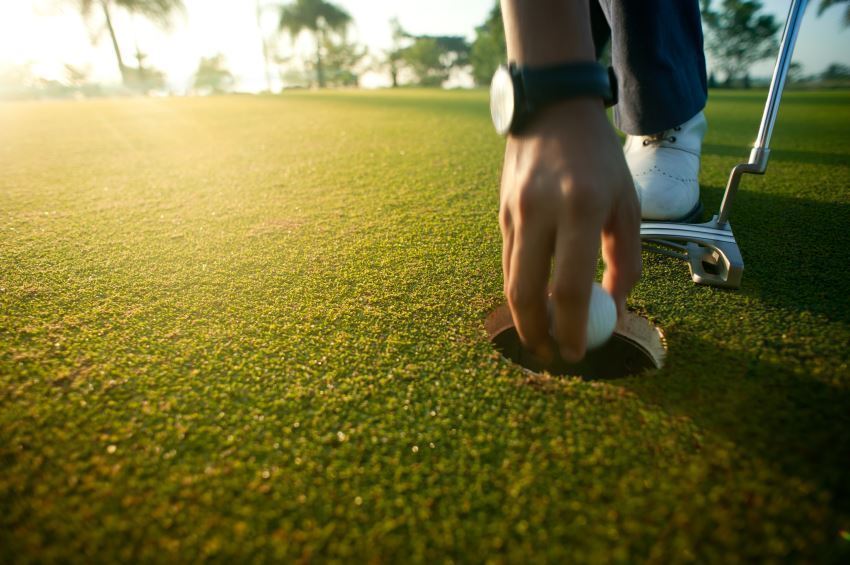 When it comes to playing from heavy rough, you don't always have to play it by the book. There are times when you will play it safe and just try to get your ball out of trouble, but there are other times when you will take a chance and actually try to get the ball back into the fairway or to the green just because you see the narrowest of openings.
Instructions
Difficulty: Moderately Challenging
Take your 5-iron when your ball is plugged in the rough and you are trying to punch it out. A 5-iron is longer and stronger than a 9-iron or wedge, and you need to generate more strength to get the ball out. Come down on the ball with force, and the laws of physics will take over. Hitting down on the ball will force it to fly up.
Play with your 7-iron when your ball is in long grass and vegetation. In this case, you should be leery about using your 9-iron or pitching wedge because either club could get held up by the high grass. The 7-iron has more power and is less likely to get stuck.
Use your pitching wedge when you are pitching from heavy grass and there is a hazard in front of the green. This is a difficult shot because the lie is treacherous. However, you may have water in front of you, and getting the ball out of the rough is not enough. You have to get the ball out of trouble and up in the air.
Punch the ball with your 8-iron when you are in deep woods. Play the club back in your stance so you can keep the ball fairly low as it escapes the woods. The sharp edge of the 8-iron will help cut through weeds and debris and get your ball back into a playable spot.
Take a firmer grip with whatever club you choose to use to extricate the ball. Your grip must be at least a "7" on a scale of 1 to 10 when you are in deep trouble in the rough. You do not want the club to slip in your hands on impact.
Tips & Warnings
Play the ball back in your stance when your are in trouble. This will help you to hit it low and hard.