Best Golf Shorts to Keep You Cool on the Fairways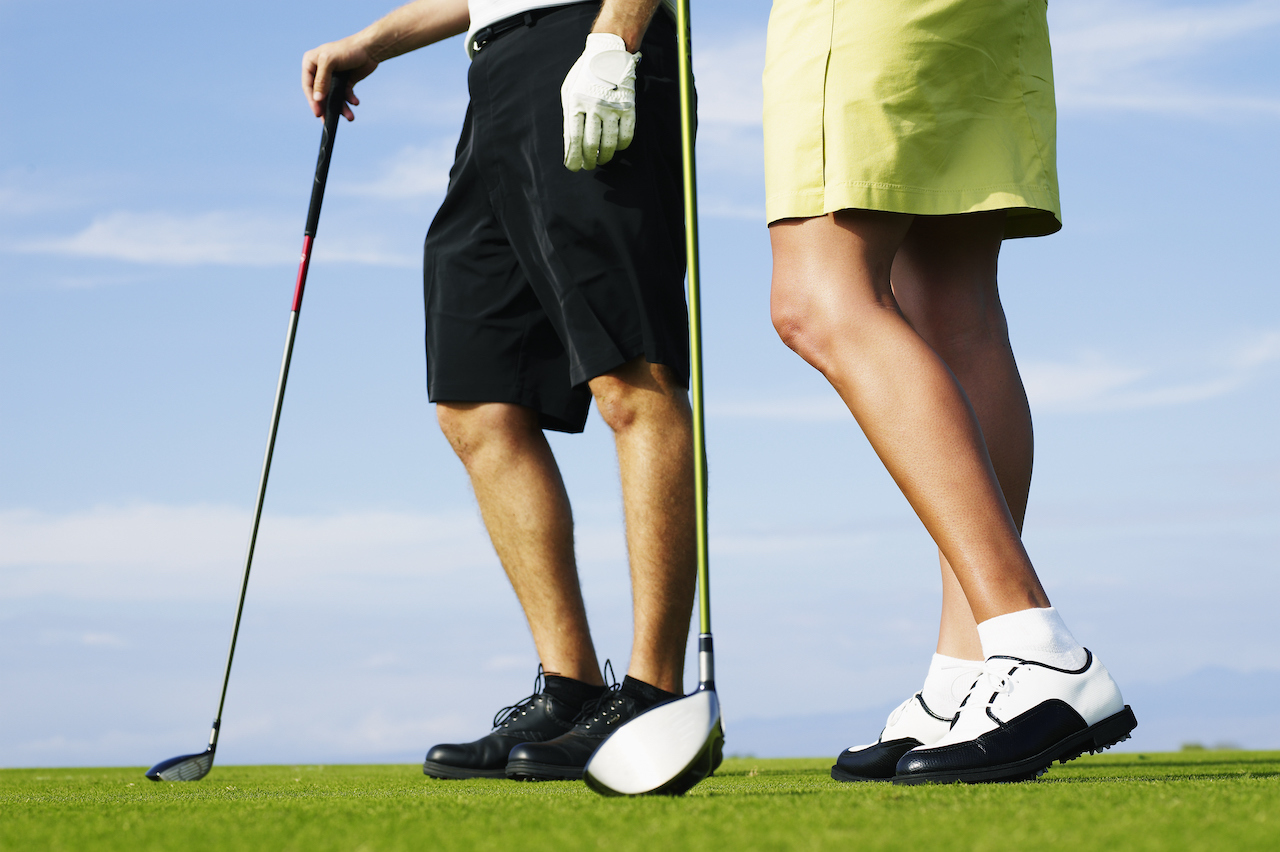 When shopping for golf shorts it's important to remember that all are not created equal. Materials, moisture-wicking, UV protection, and durability should all be factors you consider. Depending on how often you play, the average golfer should have at least two or three good pairs of varying colors at their disposal. Here's a guide to some of the best golf shorts by category. Use it wisely to get you through the warmer golf months.
Best Classic Short: FootJoy HydroShort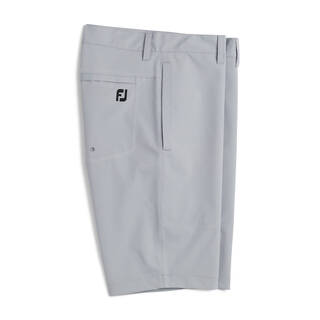 FootJoy does the classic look quite well, no matter what the apparel item may be. The HydroShort is a straightforward, classy look that transitions seamlessly from a private club to heading out to dinner. They pair well with a freshly ironed FootJoy polo, as well. Made from lightweight materials, these two-way stretch shorts are also 100% waterproof and seam-sealed. These are quite possibly the most complete golf shorts money can buy.
Best Casual Short: TravisMathew Beck
TravisMathew has made quite a mark on the golf apparel industry over the past decade. The instantly recognizable TM initials plus a line of clothing that's casual, yet classy, get the job done.
The Beck short is the perfect pair to combine with a tucked or untucked polo shirt, a t-shirt, or any other top. These versatile, casual shorts have four-way stretch, are wrinkle-resistant, and quick to dry. Definitely a staple in both golf and lifestyle.
Best Style Short: Penguin Allover Pete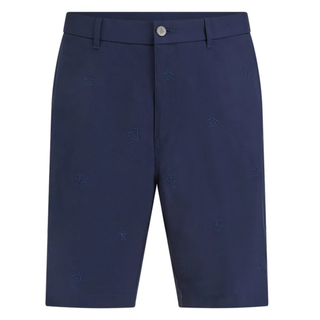 Penguin by Munsingwear, a brand since 1955 and worn by the likes of Dean Martin, Arnold Palmer, Frank Sinatra, and Clint Eastwood. If you need more convincing (you shouldn't), check out the Penguin Allover Pete shorts.
The iconic Penguin logo (known as "Pete") embroidered over the entire pair of shorts makes these truly stylish and fun. A hidden elastic waistband and silicone gripper keeps your shirt tucked in. Maybe Pete will bring your game a little luck?
Most Comfortable Golf Shorts: Linksoul Boardwalker
Linksoul blends a dose of west coast styling with a heavy dose of golf fashion. The Boardwalker is available in pants, but for the warmer season, the shorts can't be beat as far as comfort. It's hard to believe that 35% of these shorts are made from recycled water bottles! A board short style that easily transitions to the golf course, these shorts are smooth and light for those hot days on the links.
Best Print Design: TravisMathew Atlantic Ocean
If there's a company that's going to give you a seamless and subtle floral design, it's TravisMathew. The Atlantic Ocean short is a heathered grayscale that pops so cleanly when worn with a solid shirt on top.
This hybrid short can also be worn in or out of the water, meaning the ocean, not a lateral water hazard. Made from 90% recycled polyester, they are incredibly comfortable and move with you whether you're swinging a club or hanging out at the beach.
Best Bold Design: Loudmouth Sunset Boulevard
Loudmouth didn't become the company they are today by making khakis. It should come as no surprise that they would have the best bold shorts on the planet. John Daly approved, as well. The Sunset Boulevard shorts combine splashes of black, blue, green, pink, and yellow. They also have white palm trees that make them a head-turning, fun pair to have available in your golf attire drawer.
Coolest Golf Shorts: Callaway Lightweight Stretch Tech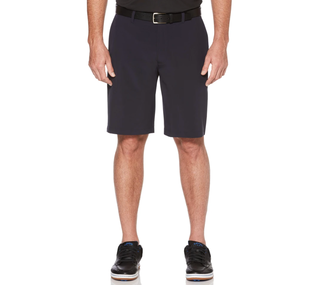 It's not easy finding the right pair of shorts for hot weather. If you live in climates where it gets hot and sticky, the Lightweight Stretch Tech shorts from Callaway will not disappoint. Made of 89% polyester and 11% elastane, these shorts provide range-of-motion only limited by you. They are also UPF50, so they protect your skin from those nasty sun rays. An active waistband is not only flexible, but super comfy as well, even in the hottest temps.
Final Thoughts
While you'll find a seemingly endless number of options for golf shorts, it's important to remember that finding the right pair for you is completely determined by your needs, style, and budget. All of the brands listed here are great options that you won't regret purchasing.