Golf Club Fitting Tips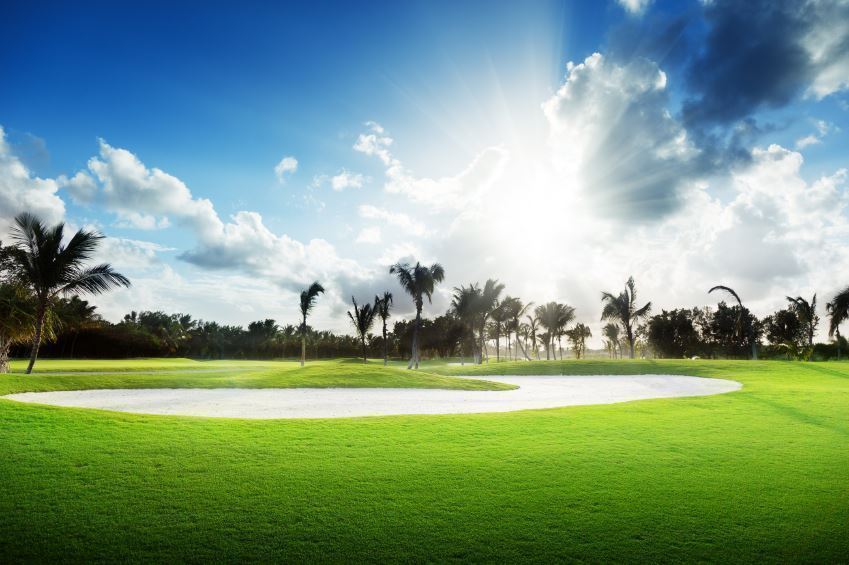 Buying golf clubs is relatively easy. Walk into a sporting goods store, find a set of clubs that look good and pay for them. But finding golf clubs that fit you and your game is more complicated. The clubs have to be the right length, the correct weight and the grip size must be accurate.
Instructions
Difficulty: Moderate
Make sure the grip is the right size. If the grip is too large, you won't be able to get your hand around the club to control it. If the grip is too small, your hand will be cramped when you take hold of the club. To tell if your grip is the right size, the ring finger of your top hand should touch the pad area under your thumb. If it doesn't reach the pad, the grip is too big.
Determine the right length club you need. It is not a simple thing of looking at a height chart and seeing a 6-foot man needs a 42-inch club. It has to do with the lengths of your arms and your legs. Your arms should rest comfortably in the middle of your body as you address the ball with your knees slightly bent. If you bend your knees in an exaggerated manner, the clubs are too small for you. If you find yourself standing too tall, the clubs are too long. Determining the right length is a matter of trial and error.
Find a relatively light club to start with. Beginners need to be able to whip the club through the hitting zone with speed, and it is easier to do this with a lighter club. A heavier club will give you more distance, but it is also more difficult to control.
Go to a golf discount store to determine the right size clubs for you. The store will allow you to try the clubs before your buy them. They tape over the head of the club to protect it. You will still get the exact feel of the club as you swing it and strike the ball.
Length is the single-most important factor when buying a club. A golfer might be able to adjust to a club that is an inch too short, but if the club is 2 inches too long, it would be a mistake to buy it.
Tips & Warnings
If the grip is too small for your hands, see if the golf store has the same clubs with oversized grips. Even if they don't, grips can be built up to suit your hand size.