Putting for Left-Handed Golfers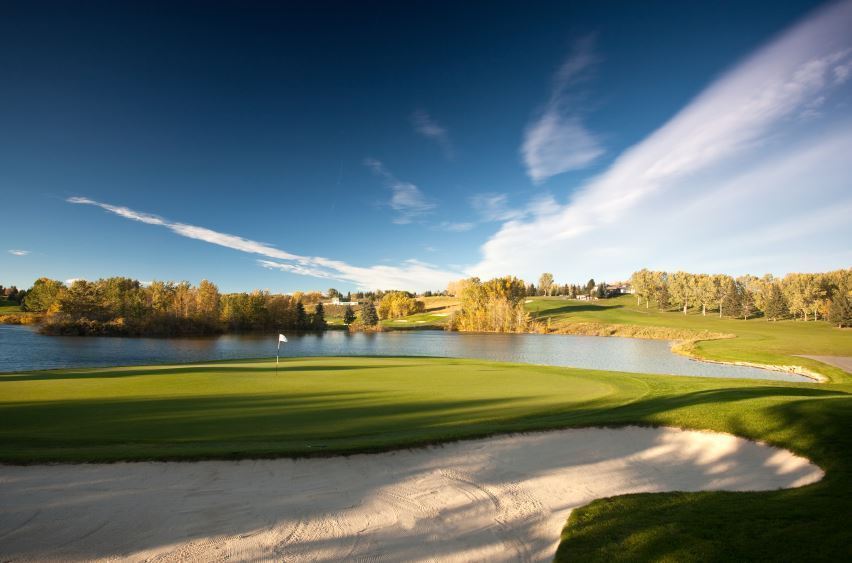 Putting is perhaps the easiest of all activities on the golf course--at least from a physical perspective. However, when you're putting for a match or a personal best on a super fast green with significant break, it is anything but easy. Left handers often face the added obstacle of trying to learn how to putt when most instructions are meant for a right-handed player.
Instructions
Difficulty: Moderate
Assess what kind of stroke you will need as a left hander. You also need to determine if you have an uphill, downhill or sidehill lie because all of these will impact on how hard you need to strike the ball. Finally, take a look at the green and see if there are ridges or breaks that will impact the ball as it rolls to the hole.
Walk up to the ball and take one practice swing before hitting it. There are many left-handed golfers who will take three or four practice swings before putting, especially on longer putts. This usually has a negative impact because the golfer will tend to get tense the longer she waits before hitting. Assess your shot, walk up to the ball and take one practice stroke before attempting to putt the ball into the hole.
Read your playing partner's putt, but be forewarned: this is one of the few area where your left-handedness might be an obstacle. As a left-hander, notice whether the right-hander's putt broke to the right or left. If the right hander's putt went to the right, you will have to adjust to make sure you don't pull your putt. You may want to leave your putt a bit more to the left side of the hole so you can play the break.
Place a large and imaginary circle around the hole. The circumference of the hole is about 4 1/4 inches. This is a tough target when you are more than 15 feet away from the hole. Imagine that hole is 2 feet. This is a much easier shot. Just try to get your ball inside the 2 foot circle and you will be able to two-putt most holes. This strategy is taught by many of the best teaching professionals.
Grip your club at about a "4" on a scale of 1 to 10. Many golfers, especially newer ones, tend to grip their putter too tightly. This will restrict the golfer's ability to get a good "feel" for the ball as it strikes the face of their club. You should have more pressure on the club with your right hand (top hand) than your bottom hand.
Tips & Warnings
Go to the practice putting green before you play a match or a tournament and strike 10 to 20 putts before your begin your round.
Don't stand over the putt a long time and think about your shot. A quick assessment, a practice swing and then hitting the ball will help most golfers produce their best putt. Standing over the ball may induce the golfer to develop an involuntary case of the yips (tremors in the hands before striking the putt). This is especially true for left-handers who are new to the game who think they have to do it "differently" than right-handers. They don't. They just have to strike the ball.