How to Attack a Par 3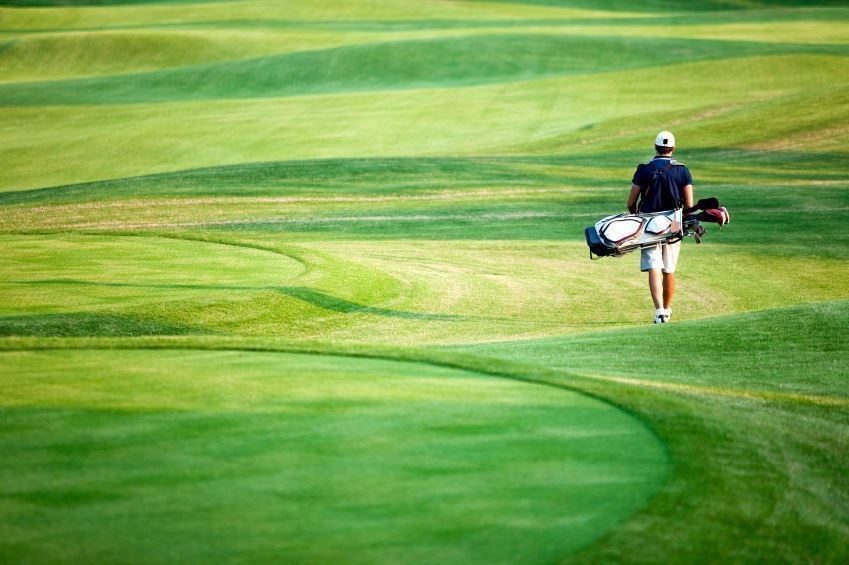 Golfers tend to relax when they get to the par 3. After a long par 4 or a par 5, golfers can get to the par 3 and realize that an iron shot off the tee can get you to the green and give you a birdie possibility. However, it's not quite that simple. While par-3 holes are shorter, they are not necessarily easier. They are often surrounded by bunkers or water hazards, and that means the golfer must pick his spots on when he will attack and go for the birdie and when he will play it safe.
Instructions
Difficulty: Moderately Challenging
Assess the way your game is going. If you have been playing consistently and are hitting your shots well, go for the green no matter what. Here's a hint on how to succeed on that hole: If you are playing a 180-yard par 3 and you think you should hit a 4-iron to get to the green, put that club back and take a 3-iron. By taking a longer club, you should realize that you don't have to swing any harder to get the ball to the green. Take your normal swing with a longer club for the best results.
Go for the side of the green that is not guarded by the water hazard. If the flag stick is on the left side of the hole and there is water guarding the left side, hit to the right side of the green. It may give you a longer putt, but you won't go in the water and take a penalty stroke.
Be realistic when you are assessing your shot. If you are playing a 220-yard par 3 that is surrounded by water and you are hitting onto a postage-stamp sized green, don't ask yourself to do the impossible. In a case like that, do not attack the green. Lay up and hit the green on your second shot.
Use a 9-iron on a short par-3 of about 130 yards. The 9-iron will help you get loft on the ball, and that's important because you want the ball to come in high and soft. If you come into the green high and soft, your shot is much less likely to bounce off the green.
Come in low to the green if it is not guarded by a bunker or water hazard. You may want to use a 3-iron on a 200-yard par 3. Don't worry about landing it on the green. Play it low and let it bounce and roll toward the hole. This is an especially effective strategy during the hot summer months, when the fairway has been baking for a long time.
Tips & Warnings
Play aggressively on most par 3s. It is your chance to get to the green quickly and set yourself up for a birdie.