How to Overcome Doubt and Trust Your Game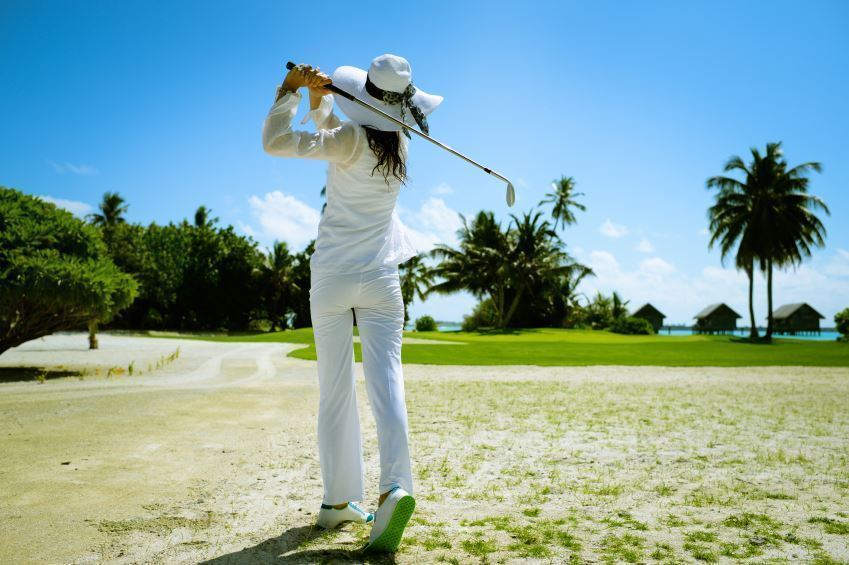 You have been playing solid golf for two months and you are about to play in the big club tournament you have had in your sights for a year. With your game in top shape, you should be at your most confident and ready to play your best. However, you have a hard time thinking of anything but last year's tournament when you blew a four-stroke lead and lost the tournament. Here's how to overcome those bad memories and learn how to trust your game.
Instructions
Difficulty: Moderately Challenging
Make a list of your strengths heading into the tournament. You have been playing well and that's no accident. By listing your strengths, you can come to the honest conclusion that you are a good player and you belong in the tournament and have a legitimate chance to win.
Think of the 20-foot putt you made in your last match that got you the victory. You came through in the clutch before; you can do it again. Think of your past successes and know that you are capable.
Go to the driving range to hone your skills and work on your game. When you have a tournament coming up, you can't take anything for granted. Take out your driver, 3-iron, 5-iron and 7-iron. Hit 10 balls with each club and try to keep your swing consistent. You are not trying to set distance records. You are trying to hone your swing.
Relax on the first tee and realize that the first hole doesn't matter very much. You will still have 17 holes to go and you are best off just getting used to tournament conditions rather than turning the first hole into an all-or-nothing scenario. Let your opponent pull out all the stops early. You just want to get into the match so you can play your best game.
Think of what you do best on the golf course and take advantage of that strength when you are on the course. It may be your fairway irons, your short game or your putting. Lean on that strength and look forward to your opportunities to take advantage.
Tips & Warnings
Relax when you are on the course and realize that you can play your best game even if you have one or two bad holes.