How to Get Out of a Bunker With a Buried Lie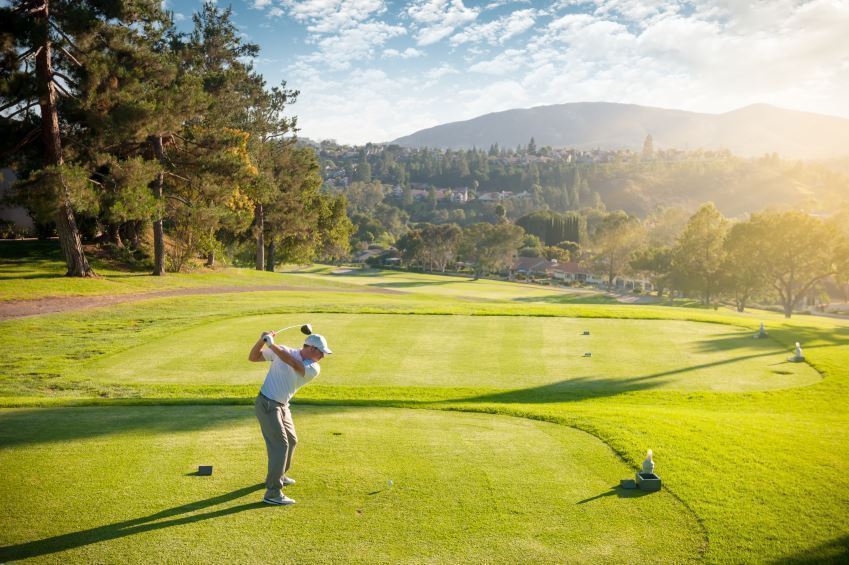 You can get a variety of lies in a bunker. One of the most challenging is the buried lie. This happens when the ball is buried in the sand. A specific technique is required to get the ball out and onto the green.
Instructions
Difficulty: Moderately Challenging
Close the club face slightly at address. By closing the club face you make it easier for the club to dig through the sand.
Open your stance and dig your feet in. Your feet should be aimed left of the target line. This shot requires a hard swing, so don't be afraid to dig your feet in more than normal.
Swing the club back on an upright path. Picking the club straight up creates a steep angle of attack for the downswing. Remember, the club has to dig through the sand, so you have to have a steep angle of attack.
Swing hard and hit the sand an inch behind the ball. You are going to have to swing harder than you think to get the ball out.
Follow through as much as possible. The club is going to have a hard time getting through the sand, so expect your follow through to be shorter than normal.
Tips & Warnings
Do not try to ease the ball out. You have to swing hard to get out of a buried lie.