How to Be Straight When It Counts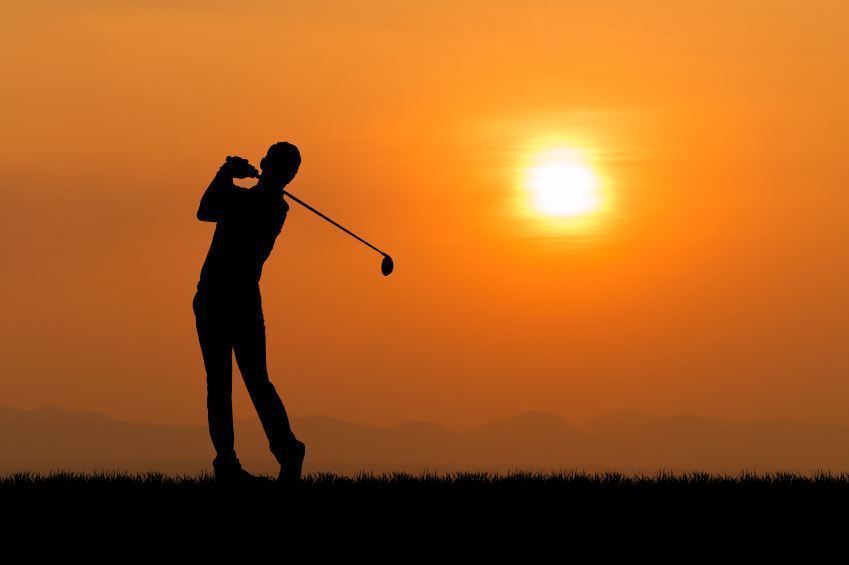 Hitting the ball straight off the tee and from the fairway is how all golfers want to play. Once a golfer has gone from the beginner level to intermediate, he has had some degree of accomplishment at keeping the ball straight. However, even with lessons and practice, a golfer will lose the ability to keep the ball on the fairway from time to time. When the golfer is involved in a stressful situation, like a tournament or match, keeping the ball straight can become a big issue. Here's how to keep your game on line when it matters most.
Instructions
Difficulty: Moderate
Go to the driving range on a regular basis to work on your swing. You may have been hitting the ball well in recent rounds, and you're quite confident of your ability. However, you should take nothing for granted. Keep working on your game, and make every stroke count.
Stand correctly when you address the ball. Your left shoulder should be facing the target, and your left should be directly under your left shoulder. Always double-check to make sure you are aligned correctly.
Check your grip to make sure your hands are in the right position. When you look down at your left (top) hand, you should notice the letter "V" when you look between your forefinger and your thumb. If you can't see it, rotate your left hand to the right by an inch or two.
Eat a good breakfast the day you are playing an important match. It is important to have an energy reserve when you are going out to play 18 holes and you are planning to walk the 4 to 6 miles of the course that day. Bacon and eggs is an outstanding breakfast, because it provides protein. Not everybody likes a heavy breakfast. If that's the case, have some toast and fruit. Limit your coffee intake the morning of a match.
Have confidence in your ability. If you can hit it straight on the driving range and throughout most of your matches, you should be able to keep it straight in a big tournament. Take your time when you hit the ball, but do not obsess over each shot. One practice swing is enough, and then hit your shot.
Tips & Warnings
Check your stance and your grip before you swing the club.