How to Increase Golf Cart Speed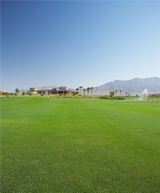 Getting from one place to the next in a golf cart can be a long, slow journey. Fortunately, there are things that you can do to your golf cart to speed it up a bit. Golf cart retailers sell various items that you can use to your advantage to increase your gold cart speed. You can also do something as simple as getting rid of any excess weight on the cart. It won't run like a Ferrari, but it will definitely be faster than the other golf carts in your neighborhood.
Instructions
Difficulty: Moderate
Remove the plastic covering that is behind the seat to look for the governor. It is T-shaped. You will need to tie the thick, silver metal section to the metal bar. The metal bar will be located behind the governor. Replace the plastic covering when you are done.
Purchase a golf cart gear set with a lower ratio than the factory one and replace it in your golf cart. You make get a gear set with a local golf cart shop or online at Buggies Unlimited (see Resources). Each kit states what year and model golf cart they will work with and they come with an instruction manual for those not familiar with doing a change out of gear sets.
Replace the current tires with tires that are larger with thicker tread. You can get golf cart ties at a local golf cart shop or at online golf retailers like Buggies Unlimited and Golf Cart Tire Store (see Resources). The larger, thicker tires will give you better traction when you are going fast, which will help you to stay safe.
Get rid of any items in the golf cart that you do not need. Losing the excess weight will make the golf cart lighter, which will help to increase its speed.
Use a speed kit to get maximum speed performance from the golf cart motor. Buggies Unlimited sells speed kits for golf carts based on the year, model and if the cart is lifted or not lifted. The speed kits come with things like a high amp, high performance speed controller and a speed motor. A step-by-step instruction manual is included with the kit to make sure you get everything from the kit installed properly. Other online retailers, like Cart Parts Plus (see Resources), sells just the speed controller component.
Tips & Warnings
Make sure the golf cart has cooled off before adjusting the governor to prevent getting burned.
Changing the gear set out will result in some low end torque loss.