How to Make a Golf Towel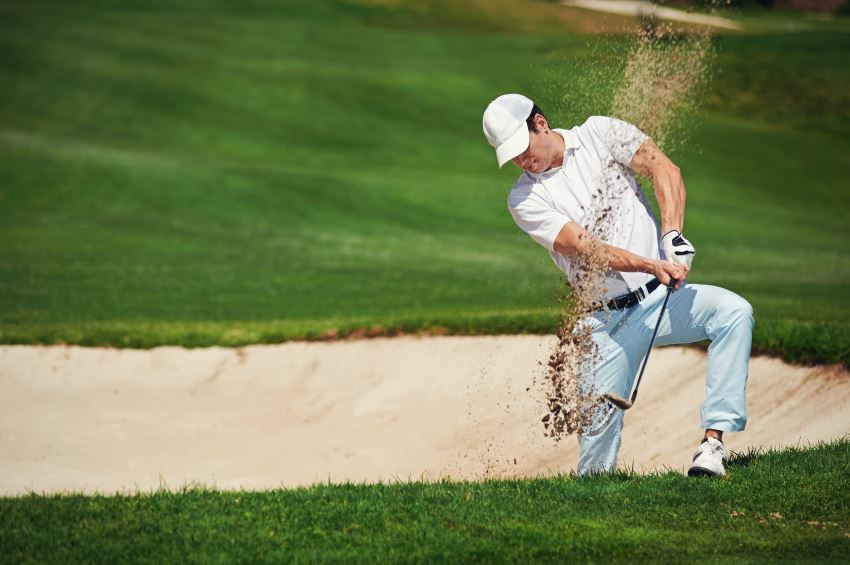 If you win your game of golf, you won't need your "crying towel." Golf towels are used more often to wipe sweat from your brow than they are for drying tears. Most golfers enjoy their time on the golf course no matter how well or poorly they play. It is nice, however, to have a colorful towel hanging from your golf bag. You can use any hand or kitchen towel to make your own golf towel.
Instructions
Difficulty: Easy
If you are using a kitchen towel, cut off the fringe on each end. Fold each edge of the towel over twice, ¼ inch each time. Sew close to the inside edge of the last fold all the way across the top and bottom of the towel.
If you use a hand towel, that towel should be finished at both ends. You may leave the hand towel as it is and proceed to the next step.
Attach a grommet or eyelet (round metal hardware with an open circle within it) at the upper left corner of the towel. The two-piece metal hardware can be applied with a hammer and small grommet tool, or you may also acquire a larger hand tool (see Resources).
Use a golf towel clip to attach the golf towel to your golf bag. These clips are the same as old-fashioned metal shower curtain rings.
Tips & Warnings
If you have a machine embroiderer, you can personalize your new golf towel with a name, phrase or symbol.