How to Take Your Game from the Range to the Tee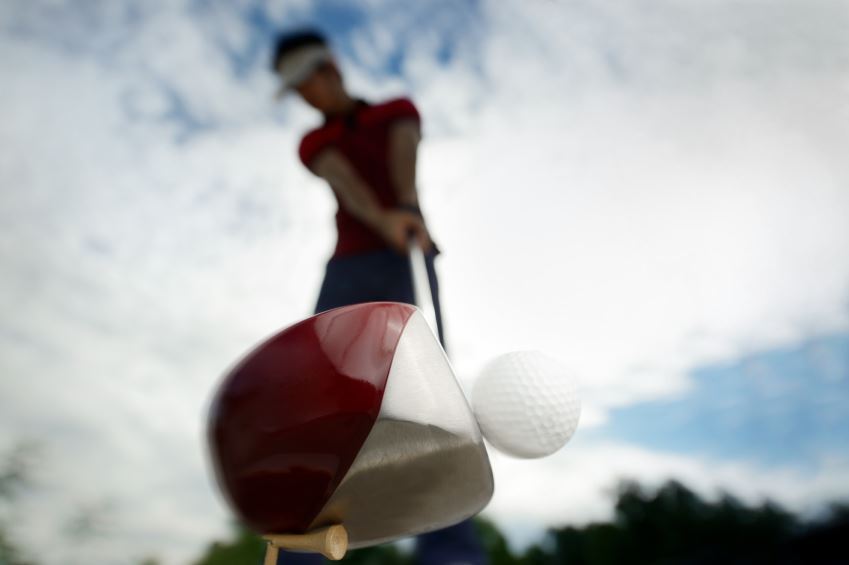 Golf is a game that probably has as many psychological challenges as it does physical ones. One of those challenges happens to the hard-working beginner who goes to the driving range often in order to practice his swing. Many times, golfers will start to feel it at the range and hit the ball well. The distance is good and more importantly, the accuracy is there. However, when they go to the golf course and play in a tournament or a match, the driving range skills disappear and wild shots are the result. Here's how to improve at the course.
Instructions
Difficulty: Moderately Challenging
Forget about the first hole. Many golfers--and not just beginners--struggle badly on the first tee. It is just one shot on the first hole. The advice here is to not care at all about the first hole. Do not play it for score. Play it to get loose and to have fun.
Pick out a spot on the second fairway where you would like your drive to go. Now think back to your experience on the driving range. If you used your time correctly there, you had set a goal of where you wanted your ball to go. Think of that goal, and set the same goal on the second tee. Breathe normally, and take one practice swing. Walk up to your ball, envision a successful shot and hit it.
Walk to your ball and think of how much fun you are having on the golf course and how lucky you are to be playing on a beautiful day. In other words, do not think about your score, your next shot or how you are playing. You will have time to think about the shot when you get to the ball. Don't overthink, and don't overanalyze. Enjoy what you are doing.
Envision your playing partners doing their jobs away from the golf course. Realize they are not professional golfers and you should not be intimidated. You are playing for yourself, and you are trying to improve. It is not life or death. Relax and hit your best shot.
Read the greens when you are ready to putt. Look for slopes, uphill action and downhill swings. Many golfers are intimidated by putting because they don't know how to read greens. There really is not much to it. If there is a downhill slide on the left side of the hole, putt on the right side of the hole and it will slide down toward it. Don't be intimidated, and don't let your mind play tricks on you.
Tips & Warnings
Relax when you are on the golf course. If you can hit 8-of-10 good shots on the driving range, you can hit 8-of-10 good shots on the golf course. Don't make it more important than it is. You are not a professional golfer playing in a PGA tournament. You are playing for fun.