How to Build Your Own Golf Cage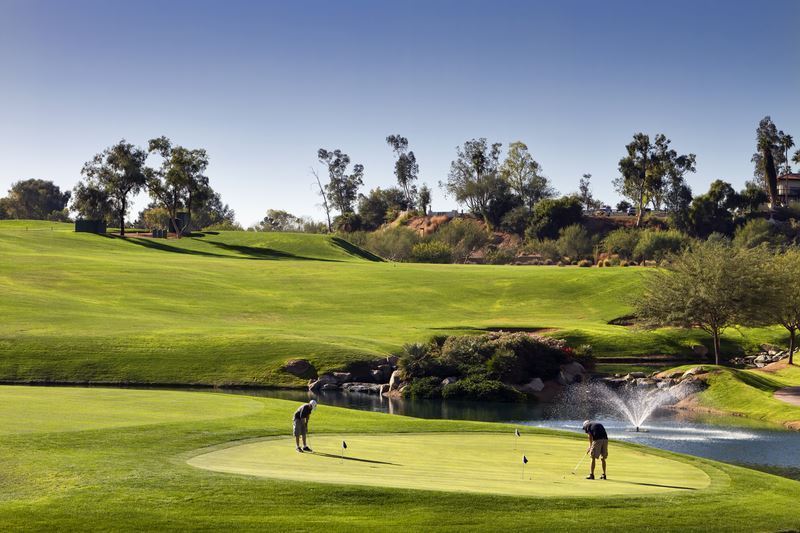 If you need a little extra practice time on your golf swing you can use a golf cage. Instead of buying a golf cage, you can build your own in your backyard. A golf cage is very similar to a batting cage, which is used to practice for baseball or softball. You only need a few materials and you can have a golf cage of your own built in a few hours.
Instructions
Difficulty: Moderately Easy
Dig holes to bury no more than 2 feet of the aluminum or PVC pipes. You will need to dig four holes in a square shape with each hole 10 feet apart. Pack the dirt around the posts or use cement to keep them in place.
Attach baffle nets--tightly woven sports nets--or tarps to the posts with 1-foot pieces of polyethylene rope. Secure with ties every 1 to 2 feet. The nets will go on the back, the sides and the top of the cage. Leave a little bit of slack because you do not want the golf ball to come flying right back at you when you hit it into the cage. If you are using a longer piece of netting or tarp then you can just drape it over the top and down the sides. Secure it to the frame with the rope.
Secure the golf cage to the ground with metal stakes. Cut some 12-foot pieces of rope for each aluminum tube or PVC post. Use the ropes to connect to the ground stakes to anchor the cage in place. Use a mallet to pound the stakes into the ground.
Tips & Warnings
If you will be building the golf cage indoors, you can use 2-by-4 wood beams for the posts and nylon rope instead of polyethylene rope.