How to Hit Out of a Fairway Bunker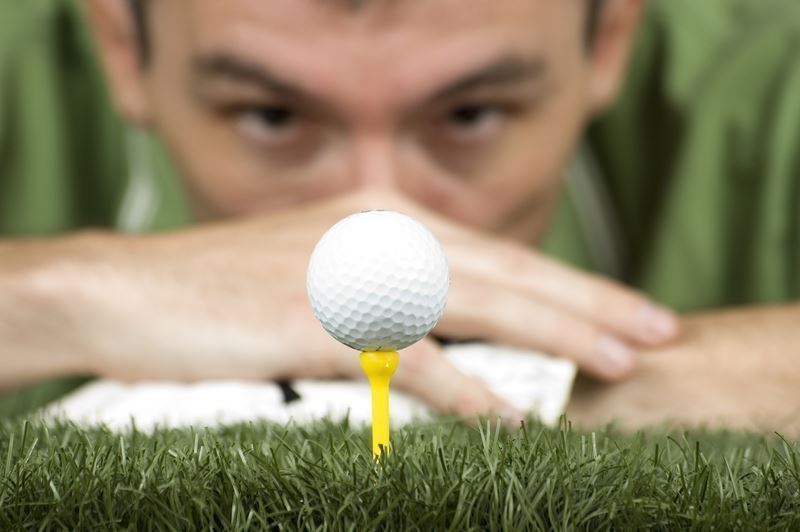 Hitting out of a fairway bunker is completely different from hitting out of a green side bunker. Depending on the lie of the ball, you need to determine which club gives you the best advantage. There are situations where the ball is near the front edge of the bunker, which means you will sacrifice distance. Other times, your ball will be near the back of the bunker and force you to "punch" it out. The most favorable position you would want to be in is the middle and sitting up slightly, so that you can make better contact with the face of the club.
Instructions
Difficulty: Moderate
Note where your ball lies in the bunker, as this will determine which club you will use. Close to the front edge of the bunker would require a lofted club (such as an 8-iron) and a ball located near the middle of the bunker would require either a long iron or even a hybrid.
Address the ball with a slightly open stance and the ball just a bit forward in your stance. Think about this shot as if it were on the short grass.
Take your normal swing and concentrate on hitting the ball first, and not the sand. Your club head should be coming down on the ball and not trying to scoop it out of the bunker.
Expect the ball to have a slight fade as it is hit out of the bunker. This means that you will be aiming left of your target line (right for left-handers).
Follow through completely with your swing to gain as much power and distance as you can. With your choice of club expect the distance to be much shorter that normal.