How to Customize Golf Carts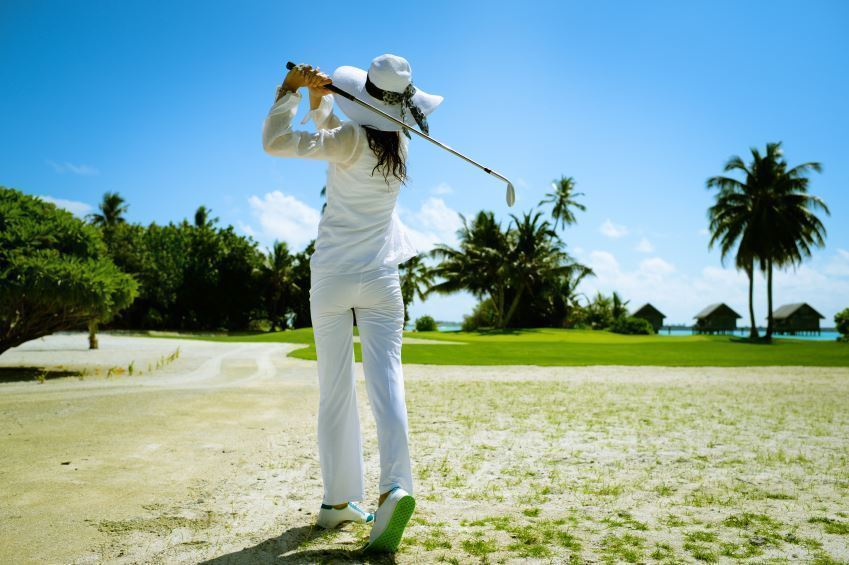 Customizing golf carts has become very popular. Carts used privately around the home, neighborhood or beach are customized using a wide range of accessories to create unique vehicles of self-expression.
Instructions
Difficulty: Moderately Challenging
Design a theme. Sports teams, hobbies and even professions are used as overall themes for customization.
Look to stores, web sites and catalogs for creative assistance and ideas. This is also a good point to begin formulating a budget. Many accessories are very affordable, but it is still easy spend a lot on golf cart customization.
Plan ahead for custom paint work. This includes total body paint jobs as well as the application of graphics or pinstriping. Have body work performed before the installation of accessories. This will prevent add-on parts from interfering with the paint or graphics application.
Install custom accessories such as chrome accents, custom radios, lift kits, roof racks, seats and other parts by following the manufacturer's instructions. Common hand tools such as screwdrivers, pliers, an adjustable wrench, and hammer will typically be required.
Purchase a quality golf cart cover. Covers are available in several materials at a variety of prices. Select a cover that will provide adequate protection from the rain and sun.