How to Choose a Golf Club Shaft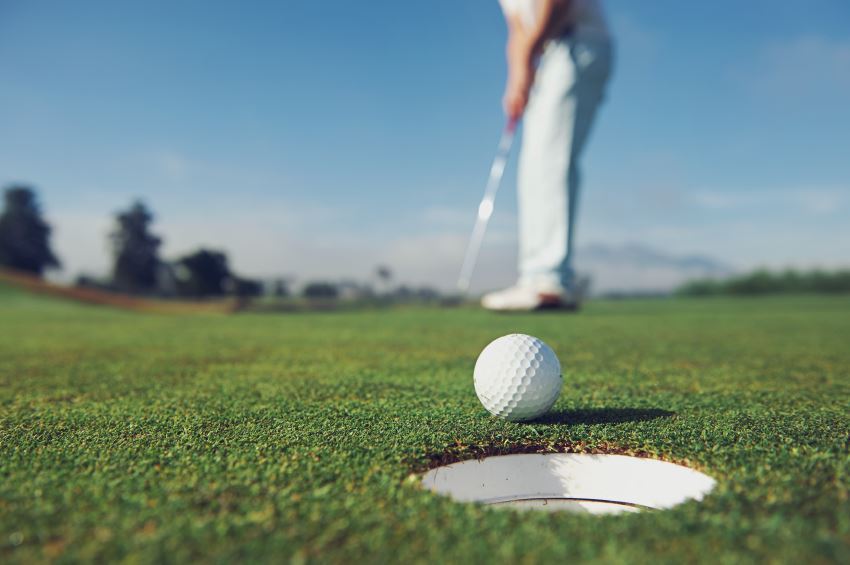 With continued advances in golf club technology, golfers can no longer simply purchase the same club shaft that their previous clubs used if they wish to get the maximum benefits from new clubs. Golfers should consider shaft composition, flex, flex point, torque rating and length before making a major purchase.
Instructions
Difficulty: Moderately Easy
Choose the shaft composition. The two primary composition types are graphite and steel. Many players use steel shafts for irons to improve shot control and graphite for their driver and fairway metals for increased distance. Steel shafts are more durable.
Pick the shaft flex for your clubs. Shaft flex depends on your swing speed and distance you normally hit the ball. If you hit a 7-iron 150 yards, then a regular flex will be the most help to your game. If you hit a smaller numbered iron 150 yards, choosing a shaft with more flex will help your game. If you hit an 8- or 9-iron 150 yards, an extra stiff flex is the best option.
For your driver and fairway metals, a regular drive in excess of 250 yards would indicate you need a stiff flex for the shafts. A regular drive in the 230-250 range would indicate a regular shaft, and less distance would merit a senior shaft.
Choose the shaft flex point: low, mid or high. The flex point determines the height of ball flight for your clubs. The higher the flex point, the lower the trajectory of your shots will be. If you want your shots to fly lower, choose a flex point of high. Conversely, if you want a higher ball flight, choose a low flex point.
Pick the torque rating, which reflects the range the shaft will twist while being swung. The torque rating preference is based on the feel you want from your clubs when striking the golf ball. A low torque rating will produce a stiffer feel. A high torque rating will produce a softer feel. Torque ratings are indicated by numbers of degree (for example 2.5 degrees for a stiff feel).
Determine the appropriate shaft length by measuring the distance from your wrist to the floor from a standing position. If the measurement is from 29-32 inches, your 5-iron shaft length should be 37 inches. The lengths of your other shafts is based off this measurement. For a measurement of 33-34 inches, the shaft length is 37.5 inches; 35-36 inches (38), 37-38 inches (38.5); 39-40 inches (39); and 41 inches or more (39.5).