Comparing Cheap Golf Clubs To Expensive Golf Clubs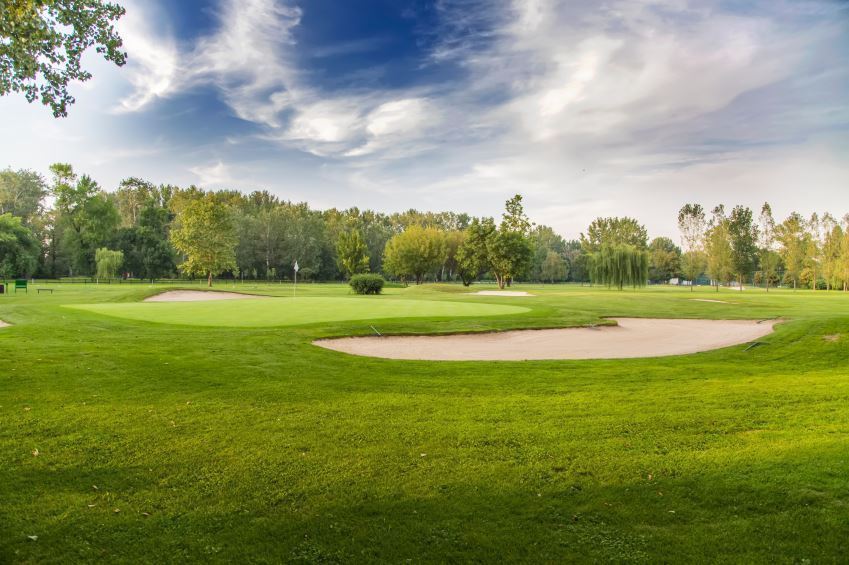 Choosing your first set of golf clubs can be a bit overwhelming. With all the different brands and styles available, it's easy to get caught up in the hype of new club designs and materials. But are these expensive clubs really that different from older designs and cheaper sets? Here's how to best use your budget to get good value and make the most of your time on the course.
Instructions
Difficulty: Moderate
Don't pay for something you aren't ready for. A common mistake many beginning players make is placing too much emphasis on their equipment. Until you have a good grasp of your playing skills and the fundamentals of the game, the cost and brand of your equipment is all but irrelevant. For example, a top-of-the-line driver can cost anywhere from $300 to $600. But if you drive the ball only 75 yards or are hooking every shot into the group on the next fairway, what good are expensive clubs? Spend half the money on a full set of clubs and learn to play and enjoy the game.
Get comfortable with your clubs. Most high-end golf clubs are expensive because they are name brands and are made with metals like graphite and titanium, while cheaper clubs will typically have steel shafts and heads made with aluminum or zinc. While the pricier features can be appealing, the most important quality you need in your golf clubs is comfort. You should feel at ease swinging each club and it should complement your level of play, helping you reach your goals on the course.
Get everything you need for a cheaper price. The materials and construction of cheaper golf clubs are often surprisingly comparable to the higher-end models. Buying a full set of clubs is also much cheaper than purchasing woods and irons separately, as you would with name brands. Full sets of decent-quality beginner clubs can often be found for as little as $150 to $200 in major sporting goods stores or secondhand sports shops.
Move up slowly. As your skill level improves and you learn more about your strengths and weaknesses, begin to upgrade your clubs based on your new knowledge and playing preferences. And remember, expensive clubs are no substitute for practice, dedication, and time on the course.