How to Fit a Golf Club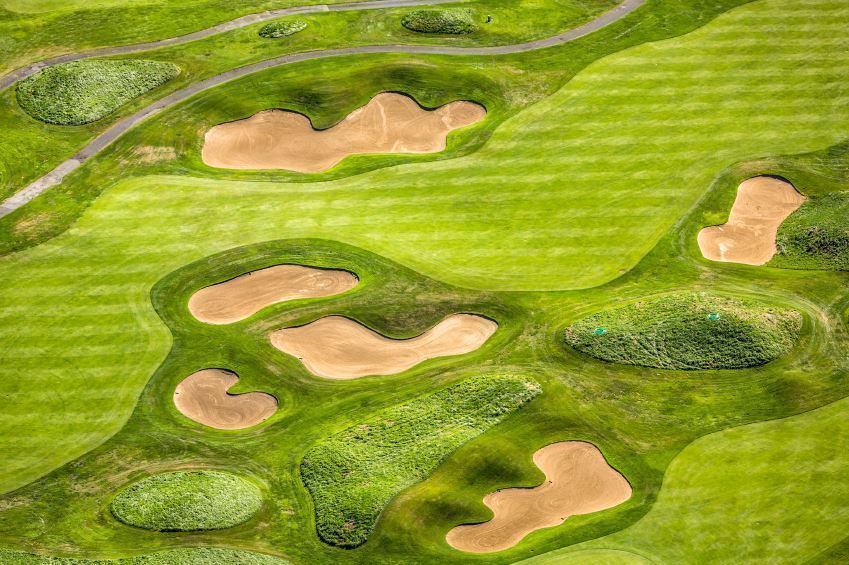 Golfers are becoming more particular when they buy their golf clubs. In the past, it usually meant a trip to the sporting goods store or the golf pro shop for a set of clubs with a brand name that the buyer respected or admired. But golf clubs are a huge investment--prices of $1,000 or more are common--and golfers want clubs that fit their game.
Instructions
Difficulty: Moderate
Step into a golf simulator at a golf pro shop or a sporting goods golf department. Take two swings with your woods and two swings with your irons. The golf simulator will evaluate your swing speed, launch angle and spin rate.
Give the professional fitter or salesman information on how long you have been playing, what your handicap is, how long you hit the ball and an evaluation of your strength and weaknesses. This information is vital when it comes to whether you will be purchasing regular shafts, stiff shafts or extra-stiff shafts.
Let the professional fitter take measurements. In addition to your height and weight, he will take measurements of the length of your arms and the distance from your wrists to the ground when you stand over the ball. The latter measurement will be the key in determining the proper length for your clubs. Taller golfers don't necessarily need longer clubs, and shorter golfers don't necessarily need smaller clubs.
Test the length of the golf club before you put in the purchase order. If you need a longer club, according to the professional fitter, have him show you where to stand and what the swing should look like. Because it's a new club and a new club length for you, it probably won't feel comfortable right away. However, you will get used to it once you have practiced with it for 2 or 3 weeks.
Break in your clubs by going regularly to the practice range. All of the factors of your game have been evaluated, and custom clubs have been made. They may be an inch or more longer (or shorter) than the clubs you have been using, and the flex factor could be significantly different. This will take time to get used to.
Tips & Warnings
Give the club fitter an honest evaluation when describing your game and giving your handicap.