How to Lower Your Golf Score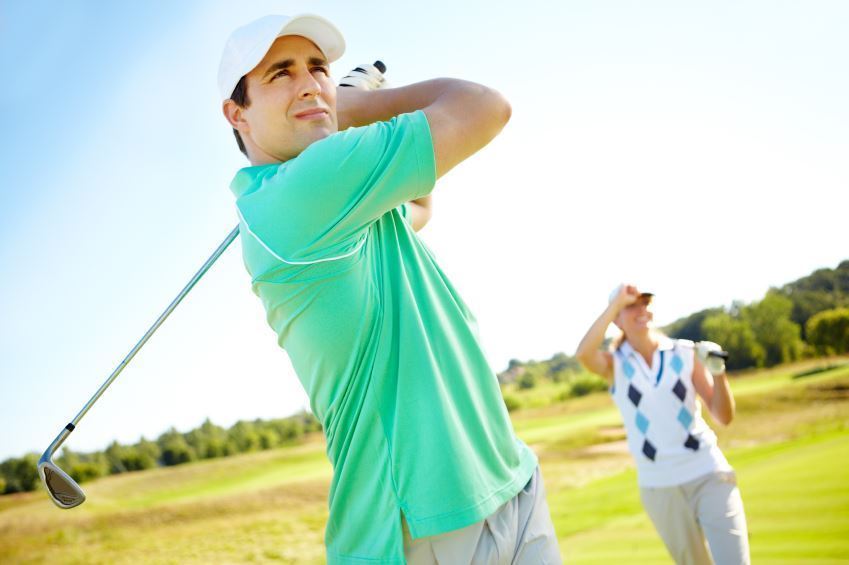 When a novice takes up playing the game of golf one of the first things she desires to know is how she can lower her score. Assuming that she has some affinity for the sport the best way to lower her score is to practice the various shots that need to be executed on a regular basis. But there are some other ways that the player can become a better golfer.
Instructions
Difficulty: Challenging
Work on your short game. The short game is where the most strokes can be made up, especially for someone just starting out. Getting the ball onto the green and into position for makeable putts is vital, and a golfer should dedicate at least half of his practice time to chipping, pitching and putting. Hit shots from all different angles and several different lies until you have a basic understanding of what to do when faced with these situations during the course of a round.
Play with accomplished golfers when you can and watch what they do. Examine how they handle what are weaknesses in your game. Without being a bother ask for advice every now and then. Look into the idea of taking golf lessons from a certified teaching professional.
Shorten your swing to gain better control of where you hit the ball. Do not try to hit the ball as hard as you can in an attempt to gain a few extra yards at the expense of accuracy.
Have a game plan for each hole when you get to the golf course. Know the yardages from each marker so you will be able to select the correct club for approach shots to the green. Play the course with the idea of staying clear of hazards when possible. For example, hit to the right of a bunker rather than make an ill-advised attempt to clear it with a shot that you would have to execute perfectly. Try to leave yourself an uphill putt whenever possible.
Check your ego at the door when you arrive at the course and play within yourself rather than try to out-drive your playing companions. Don't worry about what club your friend may be hitting from 170 yards away; use the club with which you know you can hit a ball 170 yards rather than try to match your pal.